On July 25th Tsvetana Paraskova, an oil analyst, warned that OPEC's battle to end the oil glut was far from over. According to the latest supply and demand forecasts, the oversupply of oil will be even more serious in 2020, with supply growth accelerating and demand growth slowing in non-OPEC countries in 2020. In this way, "OPEC+" may have to extend the March 2020 production cut again.
OPEC's measure of excess oil is unable to make a comprehensive assessment of the market
OPEC and its non-OPEC allies, led by Russia, have entered their third year of managing oil supplies, hoping to reduce high oil stocks, pushing up oil prices. In early July, the so-called "OPEC+" alliance extended its plan to cut oil production by 1.8 million barrels a day until March 2020, as oversupply rose again, threatening to undermine their efforts to continue to balance the market.
The OPEC is considering several indicators to assess the severity of the global oil glut, including measuring oil stocks in 2014-2018 rather than in 2010-2014. OPEC mentioned this indicator in its monthly market report. The IEA (IEA) also uses the index as a benchmark for measuring oil stocks. However, analysts warn that the 2010-2014 average does not provide a correct and comprehensive assessment of the oil market.
Birol (Fatih Birol), executive director of the International Energy Agency, warned: "changing the target will not change the situation in the oil market." No matter how the OPEC intends to measure inventories, there is still a glut of oil. The important thing is that you can change the way you measure, but you can't change the reality of the market. He notes that average inventories for 2010-2014 are a new perspective for OPEC to measure the market, while the IEA has its own perspective.
On the sidelines of the OPEC+ meeting earlier this month, Faleh (Khalid Al-falih, Saudi energy minister, said: "with the growth in oil demand over the next nine months and the commitment of all countries, including Saudi Arabia, to cut production, we are approaching the normal supply level for 2010-2014. This is one of the goals we can choose from. Maintaining supply growth over the past five years is another option, which we do not think is appropriate. We will look at the intermediate options between the two options. In any case, we will ensure that the oil market is balanced with the corresponding indicators. "
OPEC will use the average inventory level for 2010-2014 as the main measure of inventories in the oil market, two sources said. However, analysts do not think this is the wisest goal. First, according to estimates by analysts at the International Energy Agency and Bernstein (Bernstein), 2010-2014 does not include the huge oversupply between the end of 2015 and most of 2016.
(Richard Mallinson), co-founder of second, Energy Aspects, said inventory data for 2010-2014 could further distort the current market supply assessment, when oil demand was about 7 million barrels a day lower than it is now. Mr Marlinson warned that putting too much emphasis on a single indicator "could have unintended consequences".
Third, the IEA and the OPEC tend to measure oil stocks in advanced economies of OECD countries, while oil stocks in countries such as China and India are difficult to assess and almost impossible to assess.
OPEC will continue to fight oversupply and may consider further extending the production reduction agreement
Whatever its goal, the OPEC is still struggling with an oversupply of oil. Both the OPEC and the IEA warn that supply growth in non-OPEC countries in 2020 could exacerbate the oil glut. In its monthly oil market report in July, OPEC estimated that OECD commercial oil stocks rose 41.5 million barrels to 2.925 billion barrels in May, 25 million barrels above the five-year average from 2014 to 2018.
Using 2010-2014 as a benchmark could lead to a sharp rise in oversupply expectations, which could justify OPEC to continue its market management policy after its current production reduction agreement expires in March 2020.
According to the latest supply and demand forecasts, the oversupply of oil will be even more serious in 2020, with supply growth accelerating and demand growth slowing in non-OPEC countries in 2020.
As things stand, OPEC may have to extend its production cut again if it continues to cut global oversupply "at all costs" by March 2020, rather than grabbing market share and trying to break down the US shale oil industry.
Oil distribution rose slightly on July 25, supported by rising tensions between the West and Iran and a sharp drop in US crude oil inventories, but some of the gains were erased by lingering fears that slowing economic growth could reduce fuel demand. July 26 morning trading in Asia, oil distribution to maintain a narrow range of shocks.
In the medium to long term, oil prices may still be under pressure due to oversupply, depending on whether the "OPEC+" extends production cuts, but short-term trends are easily influenced by Middle East geopolitics. Investors need to keep an eye on the further development of relations between Britain and Iran after Johnson becomes Britain's new prime minister, and signs of deterioration are expected to boost oil prices in the short term.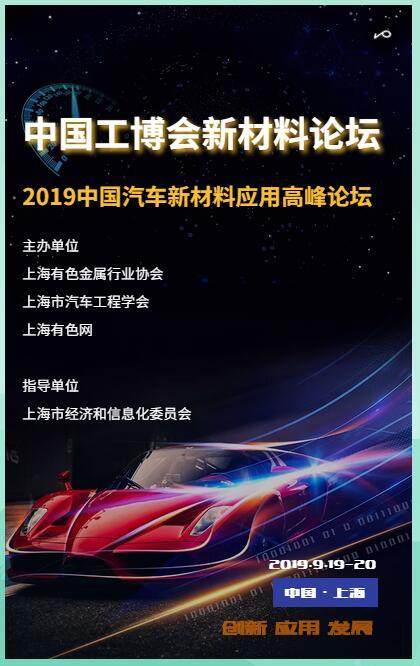 "Click to enter the registration page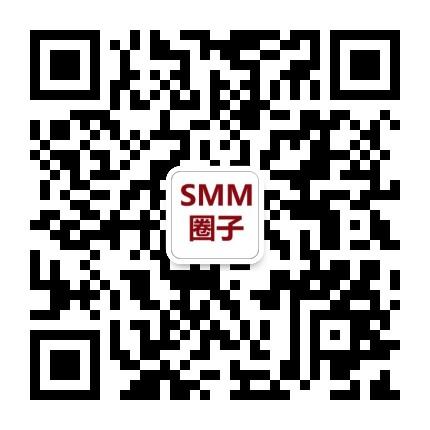 Scan QR code and apply to join SMM metal exchange group, please indicate company + name + main business