SMM News: next Wednesday, the Federal Reserve will meet to discuss interest rate cuts. There are three options for the Fed: remain unchanged, cut interest rates by 25 basis points, and cut interest rates by 50 basis points. All three options have both advantages and disadvantages, and there seems to be no one-size-fits-all solution. In fact, how much interest rate cuts depend on what signal the Fed is trying to send.
Judging from market expectations, the Fed's most likely move is to cut interest rates by 25 basis points, with little chance of a one-off rate cut of 50 basis points and little chance of stability.
It is most likely to cut interest rates by 25 basis points
Quincy Crosby (Quincy Krosby), chief market strategist at Prudential (101.88, 1.10, 1.09 per cent) financial (Prudential Financial), said it was hard to imagine a rate cut this year that would not be a minimum of 25 basis points because the Fed made the wrong decision to raise interest rates last year.
Judging from recent statements by Fed officials, while there is support for more aggressive easing to cut interest rates by 50 basis points, because of the financial crisis, the Fed is more progressive and reluctant to take more radical actions. A rate cut of 25 basis points is more likely.
Curt Long, chief analyst of the National Insurance Credit Union, said that at this stage, the US economy has not reached the point where it needs to cut interest rates by 50 basis points. If the US economy is on the verge of recession, it makes sense to cut interest rates by 50 basis points, but the current economic situation does not need this big adjustment.
It is not easy to cut interest rates by 50 basis points
If the Fed cuts interest rates by 50 basis points, it is likely to make up for the economic losses caused by the choice to raise interest rates by 25 basis points last year, although this approach would also cause the stock market to plummet and raise fears of a global economic slowdown. On the other hand, if interest rates were to be cut by 50 basis points, perhaps the US economy would really have to do so.
(Joe LaVorgna), chief economist for the Americas, also said there were many benefits of cutting interest rates by 50 basis points to boost the US economy. If the economy is in good shape and has weathered the risks, a 50 basis point cut in interest rates would give the US economy a global lead and help reverse the yield curve, Mr LaVonia said. After all, short-term yields, especially the federal funds rate, have moved higher than 10-year Treasurys, which has been a typical sign of recession in the past.
Cutting interest rates by 50 basis points gives the Fed more options to reverse market expectations in a more balanced way, and it makes the Fed less dovish.
Williams (27.31,-0.31,-1.12%)'s speech on Thursday (July 18) sparked expectations of a bigger rate cut. He told an academic conference that the Fed should act quickly and forcefully when the headwinds appear to be gathering. Investors believe his comments are that the Fed is about to cut interest rates by 50 basis points.
But then a Fed spokesman quickly retracted the comments, saying Williams was only discussing in theory, not a practical strategy. The Fed's chaotic message has not only triggered market turmoil, but has also been criticized by many in the financial world (0.8476,-0.02,-2.01%).
Maintaining stable interest rates is difficult to achieve
Markets have expected for weeks that the Fed has zero chance of keeping interest rates unchanged, but that doesn't mean no one supports the status quo. Boston Federal Reserve Bank Chairman Rosengren and Kansas Federal Reserve Bank Chairman George have both said that interest rates do not need to be adjusted.
When talking about the reasons for cutting interest rates, the Fed mentioned concerns such as slowing economic growth and low inflation. But in the current economic signal, there is no clear sign that the market needs more easing. After all, the U. S. stock market is still trading at a high point, with economic growth expected to be 2% in the second quarter, and the economic outlook remains positive.
Bill English, a professor at Yale University's School of Management who has been at the Fed for 20 years, said that if the Fed cut interest rates at its meeting next Wednesday, Powell would have to explain what made them willing to do so. English expects Powell to reiterate his concerns about inflation and weak investment spending.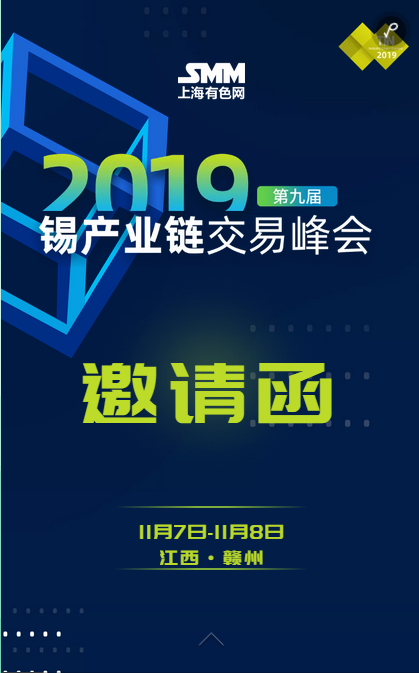 "Click to sign up for this summit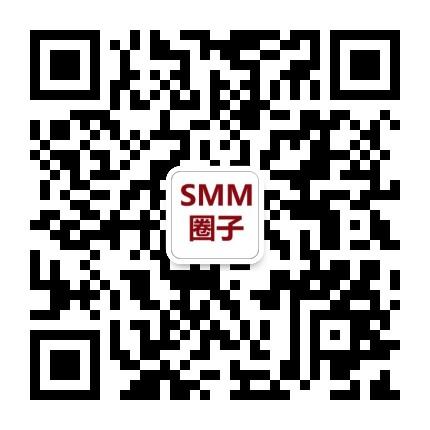 Scan QR code and apply to join SMM metal exchange group, please indicate company + name + main business