SMM News: on July 23, in order to strengthen the long-term strategic cooperation between the two sides, BAIC announced that it would invest in Daimler AG and hold a 5% stake in it. So far, in addition to institutional investors, Daimler's top three shareholders are Geely, which owns 9.69 per cent, KIA, which owns 6.8 per cent, and BAIC, which owns 5 per cent.
It is understood that the deal includes 2.48 per cent of the direct shareholding and the right to an additional voting right equivalent to 2.52 per cent of the shares.
Why buy Daimler shares?
In fact, BAIC expressed its interest in acquiring Daimler shares as early as 2015, and BAIC Chairman Xu Heyi publicly declared: "BAIC is in talks with Daimler AG about the acquisition of the shares. BAIC will become one of the major shareholders of Daimler." However, there was little movement since then, until 2018, when Geely acquired a 9.69% stake in Daimler through its main overseas business, and BAIC's stake in BAIC accelerated significantly with the involvement of competitors.
In the eyes of industry insiders, BAIC's stake in Daimler is also due to its dependence on Beijing Mercedes-Benz, a profitable "cow." Revenue in Beijing in 2018 was 151.92 billion yuan, up 13.2 percent from a year earlier, and net profit was about 4.43 billion yuan, up 96.6 percent from a year earlier, according to financial data. Among them, Beijing Mercedes-Benz revenue of 135.42 billion yuan, an increase of 16.0% over the same period last year, accounting for nearly 90% of Beijing Motor's total revenue in 2018.
Another point is that with the liberalization of the ratio of foreign shares, it has greatly enhanced the enthusiasm of foreign investors to increase the proportion of shares held by foreign investors. Mercedes-Benz will not be indifferent when BMW announced that it will increase its stake in brilliance BMW to 75%. Once so, for Chinese enterprises, no matter from the comprehensive strength or strong position, are facing greater pressure. The purchase of a stake in a foreign company will be counterproductive, and even if Daimler plans to increase its stake in Beijing Mercedes-Benz, BAIC can guarantee its interest through stock dividends. In addition, in the cooperation between the two sides, especially when Mercedes-Benz makes major decisions related to BAIC, it will at least take into account the identity of its shareholders, and Chinese enterprises have a certain right to speak.
The cutting between BAIC, Geely and Daimler is still in disorder.
In addition to BAIC, Daimler has Geely, the single largest shareholder, as mentioned above. In the intersection with Daimler, Geely belongs to the latecomers, but at a much faster pace. Following the acquisition of the relevant shares in February 2018, Geely Technology Group Co., Ltd., owned by Geely Holdings, and Daimler Travel Services Co., Ltd. announced in October that they would form a joint venture to jointly operate and promote the transformation of the smart brand around the world, while in March 2019, Zhejiang Geely holding Group and Daimler AG announced that they would form a joint venture to jointly operate and promote the transformation of the Daimler brand worldwide. The joint venture, headquartered in China, is 50% owned by each side and is expected to launch a new generation of pure electric smart cars from 2022. After such an operation, it is bound to threaten BAIC's original "Zhonggong" status.
Then look at BAIC and Daimler, from 2005 to now, there has been more than a decade of cooperation, and during the period, there is a way of cross-shareholding between the two. Let's take a look at the intersection of the two over the past decade or so:
In 2005, the two sides jointly established a joint venture, Beijing Mercedes-Benz Motor Co., Ltd.
In 2012, BAIC Futian, controlled by BAIC, formed a joint venture with Daimler to produce medium and heavy trucks.
In 2013, Daimler paid for a stake in Beijing Auto, a Hong Kong-listed company of BAIC, and has since become a member of Beijing Motor's board of directors, with a 9.55% stake.
In 2016, BAIC acquired a 35% stake in Fujian Mercedes-Benz, completing the "unification" of the Mercedes-Benz brand in China.
In 2018, Beijing Mercedes-Benz acquired a BAIC plant in Shunyi, Beijing. In the same year, it also acquired part of the shares of Beijing New Energy vehicle Co., Ltd., which is owned by BAIC Group, and currently holds 3.01% of the shares.
From this point of view, whether Daimler and BAIC, or Geely and Daimler, or Geely and BAIC, there are games between the three, at the same time there are inextricably linked, can be said to be cooperation can also be some form of cooperation in the future, however, how the three will coexist in the future, which will be a great test of the wisdom of managers!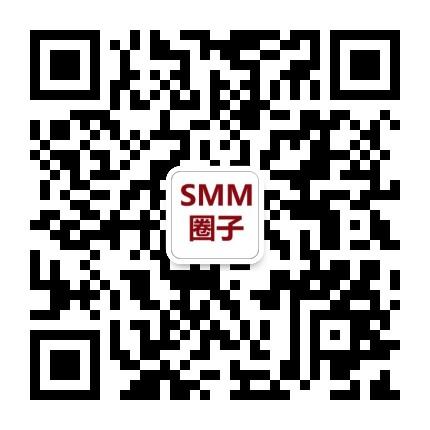 Scan QR code and apply to join SMM metal exchange group, please indicate company + name + main business