SMM News: one of Hyundai's main factories in South Korea, Oto Industry, has fewer workers, with only a few hundred roaring machines spinning to produce the rotating shafts of the car's transmission. no, no.
Most of Oto's parts are supplied to Hyundai and Kia, South Korea's largest automakers, as well as FCA, and set an all-time profit record in 2015. Since then, however, sales have fallen by about 20 per cent a year, in large part because of Hyundai's decline in sales in China and the US.
The gradual move towards low emissions and zero emissions in the automotive industry has also had a negative impact on the performance of Oto. Oto's net profit fell 1/3 last year to 6.2 billion won (about $5.25 million at the current exchange rate), compared with 9.4 billion won in 2017. Kim Sun-Hyun, chief executive of Oto, said: "in view of the difficulties encountered by car companies, their losses have also spread to suppliers." Some secondary and tertiary suppliers have abandoned their business, which in turn puts pressure on primary suppliers and car companies. "
Due to the slow development of the global auto market, South Korea's auto industry has also lost momentum. According to information released by South Korea's Ministry of Trade, Industry and Energy, domestic car production fell 2.1 per cent to 4 million vehicles in 2018, while car exports fell 3.2 per cent to $244.9 billion over the same period. At this stage, the prospect of a "crackdown" on Japanese exports to South Korea is undoubtedly even worse for the South Korean auto industry. The Japanese government may remove South Korea from the "whitelist" of its preferred trading partners as early as next month, requiring Japanese suppliers to obtain approval from the Japanese government before exporting to South Korean carmakers, an approval process that takes three months.
(Hana Financial Investment), a South Korean financial investment company, said Japan's removal of the South Korean list could have a negative impact on the profits of Hyundai and Kia, which rely mainly on Japanese auto parts. 7.7% of Hyundai's 504 suppliers are from Japan, while 6.6% of Kia's suppliers are from Japan.
In view of the rising pressure, Oto Vice President Lee Jin-gyu recently asked South Korea's chief financial regulator, which manages the government's financial support program, to provide financial assistance, saying a technological revolution is under way to switch from internal combustion engines to electric vehicles. "in order to make the transition, we need the support of the government," Lee said in a conversation with Choi Jong-koo, chairman of the Financial Services Commission. If we can sustain more time, we can overcome this crisis. "
The auto industry is one of the pillars of Korean manufacturing. Cars and trailers accounted for 12.1% of all Korean manufacturers' sales in 2015, second only to equipment such as electronic components, computers, displays, audio and telecommunications, according to government data. These areas as a whole accounted for about 17.2 per cent. But South Korea's position in the global market is on a downward trend. South Korea ranked seventh in auto production in the first quarter, with a total production of 957000 vehicles, down 0.6 per cent from a year earlier, according to the Korea Association of Automobile Manufacturers. In the first quarter, the gap between South Korean car production and Mexico widened from 448000 to 722000, and Mexico squeezed South Korea out of sixth place last year.
Analysts say this reflects not only changes in the South Korean market, but also a decline in global demand for cars. Demand for cars fell 6.6 per cent to 37.4 million vehicles in the global market in the first five months of the year, according to NH Investments and Securities. Cho Soo-hong, an analyst at NH, said: "the decline in car demand is due to changes in the structure of the automotive industry, such as the shift to electric vehicles and the popularity of the car sharing business. We therefore believe that these low demand trends are likely to continue for a long time. "
But South Korean carmakers are also responsible for their difficulties because they have failed to make the necessary investments in advance to adapt to market trends, according to professionals. Although South Korea has the world's leading chipmakers, Samsung Electronics and SK Hercules, as well as electric car battery makers LG Chemistry and Samsung SDI, South Korean carmakers lag behind other global car groups in self-driving and electric vehicles. According to data released by South Korea's industrial economy and trade agency, the Chinese auto industry received investment from 34 of the world's largest 162 investors in 2016, while the South Korean auto industry received only 12 investments. Chinese companies invested a total of 5.4 billion euros, while South Korean companies invested 4 billion euros.
Some analysts say South Korean carmakers wasted resources on unimportant investments rather than focusing on upcoming disruptive technologies during the boom. Yoon Ja-young, a researcher at South Korea's Industrial Economics and Trade Institute, said: "in the wake of the global financial crisis, a domestic car company has invested heavily in unproductive assets because of record profit margins. The company is also focused on developing luxury cars, but the global market trend is in favour of SUV. " Yoon, a Hyundai car company, invested 10.6 trillion won in 2014 in Seoul's Gangnam district to buy 80000 square meters of land to build a new headquarters. At the time, Hyundai's share price fell by more than 1/3, and its share price has not yet fully recovered.
The slowdown in China's auto market has also made it more difficult for South Korean automakers to move forward. Chinese car sales are expected to shrink further this year, which is distressing for South Korean brands such as Hyundai and Kia, which rely on the Chinese market. New car sales in China fell 13.5% in the second quarter of this year, down sharply from the first quarter of this year. As of June, sales in China's auto market had fallen for the 12th month in a row.
South Korean trade insurance company (Korea Trade Insurance Corp, KTIC) recently advised South Korean carmakers to stimulate demand in the Chinese market by abandoning their low-end product lines and adding more value-added models. KTIC is an export credit agency focused on promoting trade and overseas investment by South Korean enterprises.
There seems to be a challenge in the US market, too. Thanks to its strong local economic support, the US car market is relatively stable, but the tariff crisis has also worried the prospects of South Korean car companies. In May, President Trump asked the Office of the United States Trade Representative to negotiate a deal to address the threat to national security in the U. S. auto industry. If a deal is not reached within six months, Mr Trump can decide for himself. A person familiar with the matter, who declined to be identified, said it did not rule out the possibility of having an impact on South Korea's auto industry. "the agreement is mainly aimed at the European Union, but I cannot say that South Korea will be exempted," he said. "
At the same time, even if the auto industry can regain momentum, South Korean carmakers must accelerate their ability to innovate. "South Korean automakers need to expand their investment in R & D in order to strengthen their ability to develop new models," said a KTIC report. " Most importantly, South Korean carmakers need to rediscover their expertise in South Korea in order to be reborn in the technological revolution in the global auto industry, KTIC said. As a leading semiconductor producer in the world, South Korea occupies an important position in the future supply chain. KTIC said: "autopilot requires expertise in many areas, such as semiconductors, sensors, artificial intelligence, telecommunications, the Internet of things and information and entertainment technologies. To meet these needs, South Korean car companies need to strengthen cooperation with companies with expertise through alliances, technical cooperation, mergers and acquisitions. "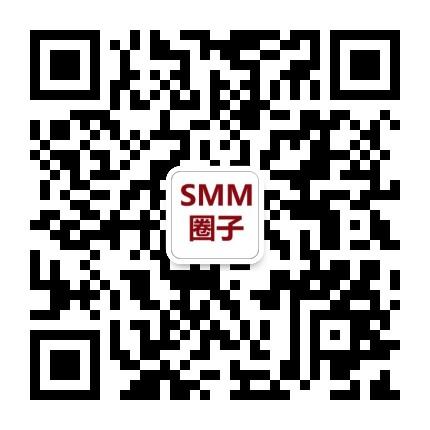 Scan QR code and apply to join SMM metal exchange group, please indicate company + name + main business