[the Ministry of Industry and Information Technology issued the recommended catalogue of the sixth batch of new energy vehicles, and 316 models such as Zero run / Nezha were selected.] on July 15, the Ministry of Industry and Information Technology issued the 321 batch of "Road Motor vehicle Manufacturing Enterprises and products announcement" on its official website. In this batch of announcements, the catalogue of recommended models for the Promotion and Application of New Energy vehicles (sixth batch in 2019) was issued, including 240 models from 66 enterprises, including 65 pure electric products, 215 models, plug-in hybrid products, 11 enterprises, 19 models, and fuel cell products, 6 enterprises, 6 models.
[Bureau of Statistics: the output of 638000 new energy vehicles increased by 34.6 per cent in the first half of the year compared with the same period last year.] on July 15, the National Bureau of Statistics released data. In June 2019, the output of new energy vehicles was 143000, an increase of 50.5 per cent. From January to June, production of new energy vehicles was 638000, up 34.6 per cent from a year earlier.
[GAC 650km GAC new energy Aion LX appears in the sixth batch of promotion catalogue] at this year's Shanghai Motor Show, GAC New Energy brought the second model under the Aion series, Aion LX, according to previous news, the new car will be put into production in September. In the promotion catalogue of the sixth batch of new energy vehicles just released, we found more information about the Aion LX, in which the long and continuous version of the model has a working condition of 650km, while the other version has a working condition of 520km.
[Guangxi exit Program: new Energy vehicle charging Infrastructure can be subsidised] recently, the Guangxi Autonomous region Department of Industry and Information Technology announced that in order to support the construction of Guangxi new energy vehicle charging infrastructure, the Guangxi Zhuang Autonomous region New Energy vehicle charging Infrastructure subsidy Program (hereinafter referred to as the "Program") was recently issued and implemented, meeting the relevant conditions and providing public charging facilities, that is, charging facilities that provide public charging services to society. And charging facilities that provide charging services for electric vehicles in specific industries and units, such as public transport, sanitation, logistics or a legal entity and its employees, can be subsidized accordingly.
[Tesla is exposed as taking shortcuts to meet production targets.] current and former employees working at Tesla's open-air tent factory said they were forced to take shortcuts, use electronic tape to quickly repair parts, work in harsh conditions, and skip previously prescribed vehicle tests in order to achieve Model 3 production goals, according to the Model. Tesla spokesman said that the working conditions disclosed by the employees are misleading and do not reflect our production practice; in addition, the use of electronic tape in the assembly process does not require an approved procedure, and the car is subject to strict inspection before leaving the factory.
[Ningde Times released its first-half performance forecast] recently, Ningde Times announced its first-half performance forecast. According to the announcement, Ningde era is expected to achieve a net profit of 2 billion-2.278 billion yuan in the first half of the year, an increase of 120% and 150% over the same period last year. After deducting non-recurrent profits and losses, the net profit attributable to shareholders of listed companies is 1.743 billion-1.952 billion yuan, an increase of 150% to 180% over the same period last year.
[integrated range 410km new Buick VELITE 6 in the sixth batch promotion catalogue] the new Buick VELITE 6 appeared in the 2019 sixth batch of new energy vehicles promotion catalogue. As one of the few mainstream pure electric vehicles in the joint venture brand, the upgrade of the VELITE 6 focused on the comprehensive mileage that had been widely questioned. SAIC GM has upgraded the car's battery system, raising the battery energy density from 132Wh/kg to 140kg, and the combined range has reached the mainstream level of the 410km, which is close to that level of pure electric vehicles.
[the University of Utah has developed a new chip that converts waste heat from car engines into electricity.] it is estimated that as much as 2/3 of the heat is wasted in the United States each year. For example, car engines, laptops, mobile phones and even refrigerators are overused and overused to generate heat. However, if this kind of heat can be captured and converted into more energy, there will be many benefits. Mathieu Francoeur, an associate professor of mechanical engineering at the University of Utah at (University of Utah), has found a way to use heat to generate more electricity than expected. Mathieu Francoeur invented a silicon chip, also known as a "device", that converts more thermal radiation into electricity.
SMM Cobalt Lithium New Energy Research team
Hu Yan 021 51666809
Hong Lu 021 51666814
Ning Ziwei 021 51666780
Qin Jingjing 021 51666828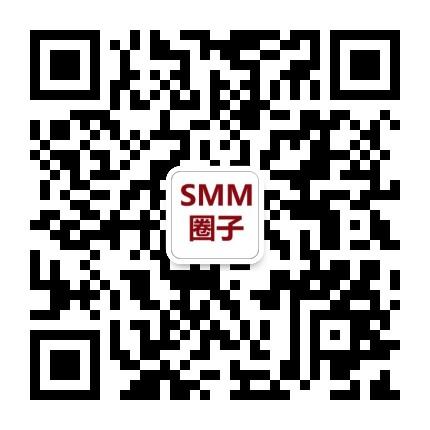 Scan QR code and apply to join SMM metal exchange group, please indicate company + name + main business