SMM News: car companies in Europe are gradually starting to adopt low-cost and simple hybrid systems in their cars, a trend that could weaken Japanese competitors. Japanese carmakers have long dominated the greener hybrid sector.
Volkswagen says its new compact golf sedan will be equipped with a mild hybrid system, which is expected to be 8 per cent more fuel efficient than existing models. Volkswagen says the advantage of a mild hybrid system is that existing models can be electrified without changing the design. Compared with the full hybrid system provided by Toyota and other Japanese automobile brands, the mild hybrid system is easier to install. Volkswagen's next step is to provide a version of the mild hybrid system for all internal combustion engine models.
Compared with the full hybrid system, the mild hybrid system uses a low battery pack voltage, which means that safety-related equipment and other components will be simpler. The additional cost is almost 1/4 of that of a fully hybrid system, but its fuel efficiency improvement is also close to 1/4.
Over the past few years, Audi and Daimler have increased the number of models with mild hybrid systems, and BMW plans to join the trend. The market for light hybrid cars grew almost fivefold between 2015 and 2018, according to IHS Markit. At the same time, IHS Markit estimates that from 2019 to 2020, the number of vehicles with mild hybrid systems will double to 5.39 million, more than the total number of vehicles with full hybrid systems.
The strengthening of environmental protection around the world has also contributed to this trend. All models sold by car companies need to meet the requirements of emission regulations. In Europe, the government calls for a 30% reduction in carbon dioxide emissions per kilometer of cars by 2021 compared with 2015. It is reported that many mainstream car companies said they could not ensure that the new emission requirements could be met.
Given that the electric vehicle market takes longer to mature, hybrid technology is a quick solution to meet emission requirements. Our government has also recently considered adjusting the relevant laws and regulations on new energy vehicles to give more support to hybrid vehicles. Although hybrid cars are still thought to be powered by fossil fuels, they are also classified as passenger cars with low fuel consumption. It is not clear whether mild hybrid vehicles will be included, but overall, changes in government regulations will be beneficial to hybrid technology.
Since Toyota began mass production of the Prius in 1997, gas-electric hybrid vehicles began to enter the market, Honda Insight and other models have also been on the market. In 2012, more than 1 million hybrid cars were sold worldwide, of which Japanese brands accounted for about 90 per cent. In fiscal 2018, more than 1.12 million hybrid cars were sold in Japan, accounting for more than 20 per cent of new car sales.
Because Japanese car brands such as Toyota control many patents related to hybrid technology, it is difficult for car companies outside Japan to develop in this area. Three months ago, Toyota said it would offer patents on hybrid technology free of charge. For other carmakers, the use of mild hybrid technology is one way to avoid Japanese control of patents.
Mild hybrid technology has also found a way to enter the Japanese market. Mild hybrid cars have also entered the Japanese market. The number of hybrid cars sold by foreign car companies in Japan rose 40-fold to 10724 in fiscal 2018 from the previous fiscal year, according to the Japan Association of Automobile importers. Although this number accounts for only about 1 per cent of the Japanese hybrid market, foreign carmakers are still keen to boost sales of light hybrid cars. "in the future, we will continue to push hybrid cars into the market on a large scale," said Kintaro Ueno, president of Mercedes-Benz Japan. "
Japanese carmakers do not seem worried about the status quo. Toyota executives said: "mild hybrid cars are cheap, but they do not improve fuel efficiency very much." They can't compete with Toyota's hybrid models, but each model has its own market demand. " But not everyone thinks so. "if mild hybrid cars become the mainstream in markets such as Europe or the United States, then Japanese automakers will be in a difficult position," said Deloitte Tohmatsu, a consultancy.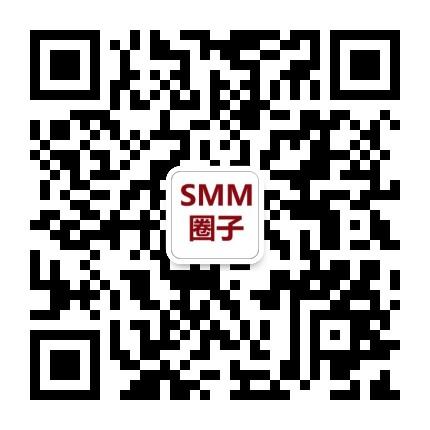 Scan QR code and apply to join SMM metal exchange group, please indicate company + name + main business