SMM News: the Baltic dry bulk index (BDI) rose to 1865 points on July 12, a six-year high, the best monthly performance since 2014. The rise in BDI reflects both the recent pick-up in Chinese demand and the recovery in trade activity in parts of the world, Nomura said in a research report. Given that July is the traditional peak season for the shipping industry, the relationship between supply and demand in global commodity markets, including iron ore, coal and grains, is expected to improve further in the second half of the year, container shipments will continue to increase, freight rates will rise, and the recovery of the shipping industry is strong.
The recovery in freight volume in Australia and Brazil, the two main exporters, has been boosted since the second quarter, after the impact of bad weather on cargo transport was waning, according to ship tracking and port data compiled by Refinitiv. Australia's exports of goods reached 77.9 million tons in May and 76.8 million tons in June, an average of more than 2.5 million tons a day, the highest level since December 2017. Brazil's exports of goods reached 30.6 million tons in June, up from 16.5 million tons in April and 23.5 million tons in May. Container shipments continue to increase, shipping industry shipping demand gradually released.
On the other hand, new market capacity has shrunk and shipping capacity delivery has slowed down. In 2016, the bottom of the cycle of the global collection and transportation industry appeared, and after a wave of mergers and acquisitions, only 12 of the top 20 container liner companies remained, resulting in a marked increase in industry concentration. Shipping industry research firm Vessels Value report shows that global new ship orders fell to an all-time low in the second quarter of 2019, the mainstream ship types, including the three major ship types, nearly halved, and the new shipbuilding market is once again facing a severe situation. Of these, orders for new ships on bulk carriers fell by 73% compared with the same period last year, and oil tankers and container ships fell by more than 40%.
The United States is the world's largest exporter of agricultural products, and the recent surge in grain exports from the United States has also greatly stimulated the rise in BDI. Nearly 1 million tons of soybeans and grains are being shipped to Asia, according to the USDA. The just-concluded G20 summit provides an opportunity to improve the global trade situation, particularly between China and the US. As the two largest economies in the world, the steady economic development of China and the United States has a far-reaching impact on international trade.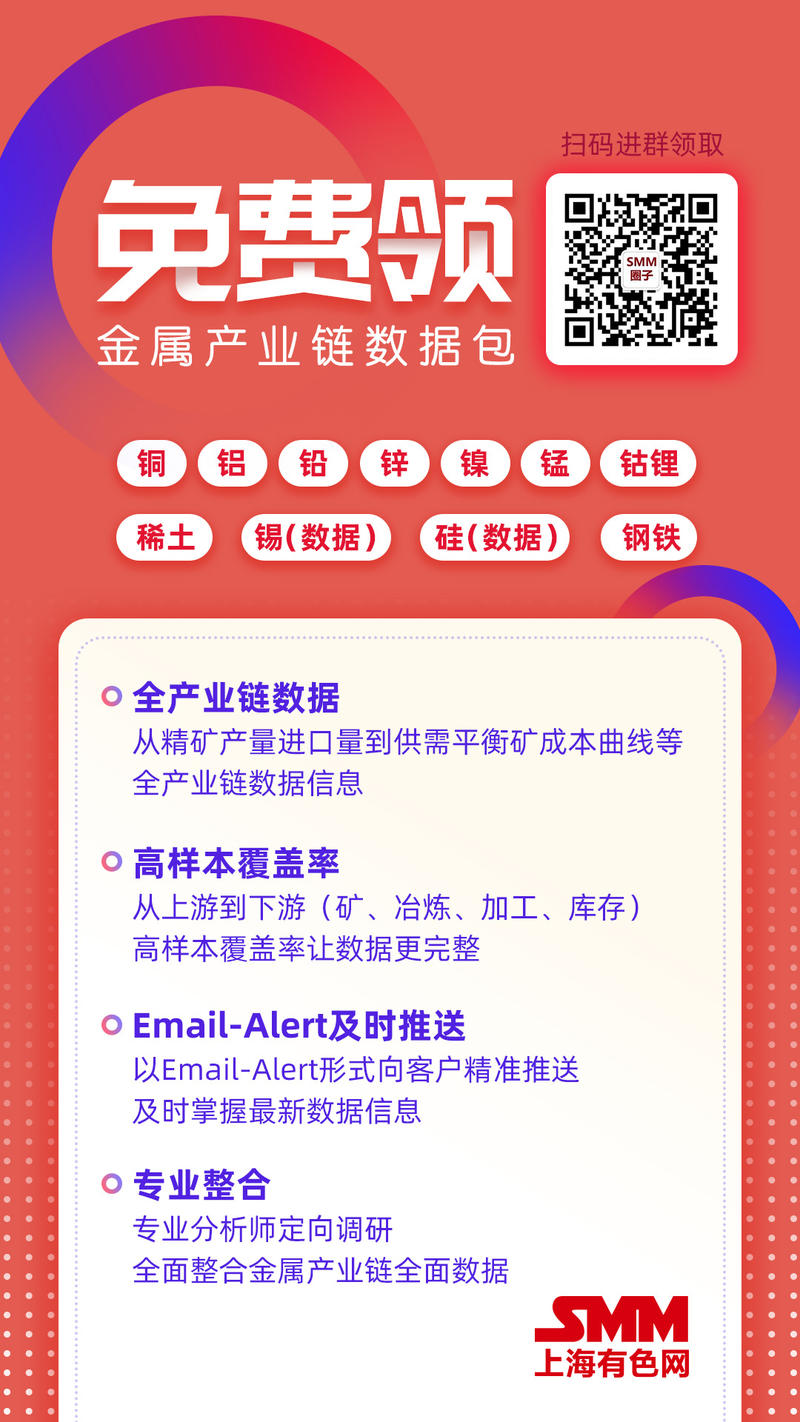 [welfare] free to receive the "SMM exclusive industry chain package", the hand action is slow ~! Scan into the group!