SMM Network News: on July 10, BMW (China) Automobile Trading Co., Ltd. officially announced that it had reached 5G mobile communications business cooperation with China Unicom, laying the communication foundation for BMW products to smoothly enter the 5G era. So far, BMW has become the first international vehicle manufacturer to reach a 5G mobile network service with China Unicom. This is also another important milestone for BMW to promote the "2-4" strategic layout of China under the guidance of the new "first Strategy."
Mr. Gaulle, President and Chief Executive Officer of BMW Group Greater China, said: "for the automotive industry, which is undergoing a digital transformation, the impact of 5G mobile communications technology will be inestimable. Whether it is autopilot or vehicle interconnection, all data-based business will enter a new stage of development. As the leader of automobile 'new four modernizations', BMW has always been committed to the strategic layout and technological innovation in China's domestic market. The further deepening of cooperation with China Unicom is an important step for BMW to actively layout and invest in the future in the context of the 5G era. "
China Unicom said that on June 6, the Ministry of Industry and Information Technology issued 5G business licences to four enterprises, including China Unicom, marking the official entry of the first year of 5G business in China. In the era of Internet of everything, the 5G information network with high speed, low delay and large bandwidth will become a new engine for the rapid development of vehicle networking, autopilot and other industries. By teaming up with BMW, China Unicom will give full play to the advantages of 5G mobile communication technology, big data and cloud network cooperation, promote innovation to empower automobile enterprises, and support the automobile industry to quickly enter the 5G era.
BMW China and China Unicom have been working together as early as the 3G/4G network era, covering networking services, vehicle information service platform, call center, online store operation, travel service operation and so on. China Unicom is one of the earliest operators of 5G mobile communication network in China. According to the cooperation agreement, BMW China is cooperating with China Unicom to carry out autopilot verification project based on 5G mobile communication network, including the construction of experimental 5G network environment to explore autopilot applications in different scenarios. In addition, from July 2021, some of BMW's new models sold in China will be able to access China Unicom's 5G mobile communications network, making it possible for harsher, more complex, more big data traffic applications.
Among them, the most direct beneficiary is autopilot. The development and application of autopilot technology will produce a large amount of driving scene data. These data are transmitted anytime, anywhere through the mobile network to the big data Center for analysis and calculation. In China, for example, each BMW autopilot test car produces as much as 8TB of data per hour, the equivalent of one HD movie per second. This level of data is beyond the bandwidth of the existing 4G mobile network. The arrival of 5G network makes this problem easy to solve.
In addition, the low delay of 5G network makes the fast response functions such as high-precision map navigation and remote control can be carried out under very low delay, which is of great significance to vehicle safety. The Internet of everything, which comes with 5G, makes it possible for the V2X to connect to the (Vehicle to everything). Cars and cars, vehicles and the environment are connected anytime and anywhere to share real-time updated driving information, so that vehicles can predict traffic jams or dangerous situations, and quickly formulate optimal driving strategies through cloud computing, so as to effectively avoid traffic accidents and road jams.
For users, the 5G network will bring a more enjoyable travel experience: remote software upgrades are more convenient and faster, human-computer interaction in the car is easier and more natural, and the car time saved by autopilot can be used to enjoy entertainment features such as ultra-high definition online video and immersive VR experience. It can be said that the powerful performance of 5G network brings infinite possibilities to the intelligent traffic in big data era.
There is no doubt that the arrival of the 5G era will accelerate the transformation of the automobile industry to the "new four modernizations". BMW, as the forerunner of the "new four modernizations", has not only accumulated a wealth of experience and technology, but also has a clear plan for the future. In 2021, the BMW Group's next-generation technology flagship, the BMW iNEXT, will be a fully connected Smart net car and BMW's first model to provide L3 autopilot and technically reach the L4 autopilot level.
China is one of BMW's most important innovation centers in the world, and it is also the vanguard of future travel technology research and development in the 5G era. BMW will continue to invest in localized technological innovation. Adhering to the "in China, for the world" business strategy, join hands with Chinese partners to bring users a more safe, intelligent and environmentally friendly luxury travel experience.
"Click to enter the registration page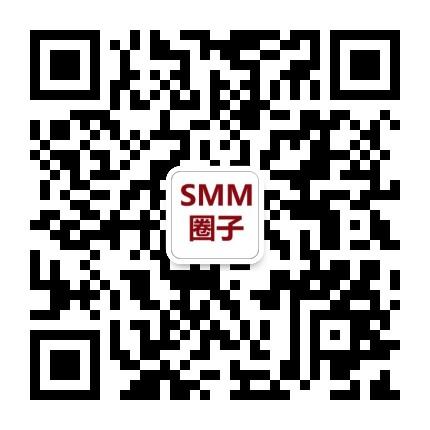 Scan QR code and apply to join SMM metal exchange group, please indicate company + name + main business