SMM News: late Tuesday (July 9), the dollar index rose, the latest close to 97.45, spot gold continues to come under pressure, currently at around $1394 an ounce. Investors are watching comments by Fed Chairman Powell and St. Louis Fed Chairman Brad tonight Beijing time, which may provide clues to what Fed policy makers are going to do next, which are expected to trigger market conditions. The latest article on Tuesday by Economies.com, a well-known financial information website, makes a forward-looking analysis of the trend of euro / US dollar, sterling / US dollar, US dollar / yen, Australian dollar / US dollar and spot gold within the day.
On Tuesday, 22-10 Beijing time, St. Louis Fed Chairman Brad will deliver a speech. Brad said on June 3 that the Fed may soon need to cut interest rates. The comments are the first time Fed officials have publicly expressed the need to cut interest rates since they stood still in January.
As one of the Fed's most dovish members, Brad has the right to vote at the Federal Open Market Committee (FOMC) this year.
At its June meeting, the FOMC kept benchmark interest rates in the target range of 2.25 per cent to 2.5 per cent by a vote of nine to one. Brad, chairman of the St. Louis Fed, voted to cut interest rates.
While Mr Brad supports a rate cut, he does not think it is appropriate for the Fed to take aggressive action. In a speech on June 25, St. Louis Fed Chairman Brad said it might be too much to cut interest rates by 50 basis points in July. The comments also support the recent trend of the dollar.
At 20: 45 Beijing time on Tuesday, Federal Reserve Chairman Powell will make an opening speech at a stress test meeting hosted by the Boston Federal Reserve.
In addition, Powell, who will testify before the House Financial Services Committee on Wednesday and the Senate Banking Committee on Thursday, is expected to answer questions about the economy and Fed policy.
If Fed officials, including Mr Powell, crack down on expectations of a sharp Fed rate cut this week, it could push the dollar stronger, depressing gold and other major non-US currencies, the foreign exchange eye said.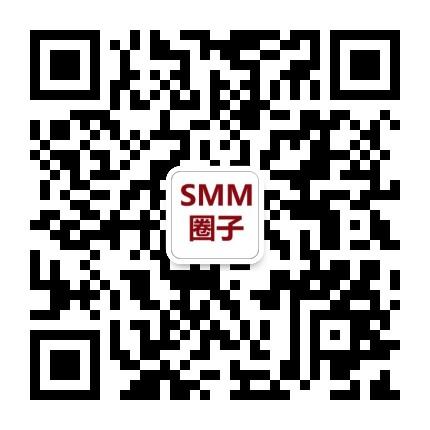 Scan QR code and apply to join SMM metal exchange group, please indicate company + name + main business