SMM News: since gold hit the 1400 barrier twice this afternoon, gold bulls have been complacent, pushing gold prices above the $1404 / oz barrier. Indeed, at first glance, the pros and cons of gold are innumerable. However, most gold bulls do not notice that a major crisis signal has begun to form.
Like most bulls, analyst Victoria Matsepudra and analyst Stella Soon have "bizarre and romantic" fantasies about the gold bull market.
Analyst Victoria Matsepudra said the Fed's dovish stance would deal a strong blow to the dollar and support the rise in gold prices. Strong central bank buying and large inflows into ETF will further push gold prices to $1500 an ounce.
David Roche, president and global strategist at London-based independent strategy firm (Independent Strategy), expects gold to hit $2000 an ounce by the end of the year.
However, it is worth noting that, from a technical point of view, the daily chart of gold prices actually shows an obvious bearish form-the double-top form.
Specifically, gold is hovering around $1400 an ounce, but it has peaked around $1440 twice in the past two weeks, creating a double peak.
FX analyst Omkar Godbole points out:
"from the golden daily chart, a double-top shape is about to be built. Gold falling below $1382 will be a confirmation signal that will mark a reversal of gold's long-empty power and open the door to falling below $1326. However, if gold prices rise above Friday's high of $1424 an ounce, the likelihood of a double-peak fall in gold prices will diminish. "
So what are the chances of gold falling? The answer is much higher than most gold bulls think. When the market is unanimously bullish on gold, the bearish side of gold prices is often selectively ignored by traders.
Among them, last week's unusually strong non-farm payrolls data is the biggest obstacle to gold's rise, and this week Powell may be the biggest black swan to hit gold bulls.
Analyst James Hyerczyk said the beautiful non-farm data last week could increase the Fed's "wait-and-see" time. Powell may reiterate the Fed's "patience" and "data dependence" position in his testimony on Wednesday and Thursday in an effort to gain more policy space ahead of the July interest rate decision. After all, there are two more highlights this month-"horror data" US retail sales figures for June and CPI monthly rate figures for June.
Moreover, even if the Fed does cut interest rates by 25 basis points, is gold sure to rise as it wishes?
Bullish sentiment in gold has risen sharply since it broke through a six-year high of $1400 an ounce at the end of June, but investors need to be alert to the lack of follow-up momentum as gold rises too much, seekingalpha analysts said.
Analysts believe the current rally in gold is partly supported by the Fed's expectations of a rate cut. That is to say, the current high gold price has actually digested some of the interest rate cut expectations in advance. If the Fed falls short of market expectations, the June interest rate decision on gold prices is likely to repeat itself in July.
Arend Kapteyn, global head of economic and strategic research at UBS (12.04,-0.10,-0.82 per cent), said the Fed and other major central banks were expected to introduce new measures to support growth in the coming months, while the "overreaction" of central banks around the world would theoretically expose the economy to a temporary "growth point". The safe-haven value of gold will also be suppressed.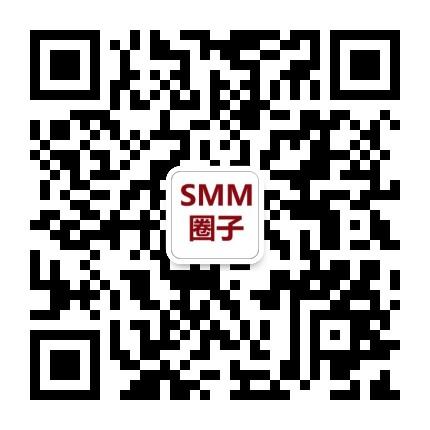 Scan QR code and apply to join SMM metal exchange group, please indicate company + name + main business