SMM News: Japan's core machinery orders hit the biggest decline in eight months. This raises questions about whether solid domestic demand can help offset external pressure on Japan's export-dependent economy.
Any decline in corporate spending would hurt wage growth prospects and undermine central bank hopes that a sustained economic recovery would prompt companies to raise prices and wages, thereby helping to meet the 2 per cent inflation target.
Core machinery orders fell 7.8 per cent in May from the previous month, according to data released by the Cabinet Office on Monday. Core machinery orders, which are seen as a measure of corporate capital expenditure over the next six to nine months, are volatile.
That was the biggest drop since September 2018, with a forecast decline of 4.7 per cent and an increase of 5.2 per cent in April.
Capital spending has been a bright spot in Japan's fragile economy, helping (GDP) grow at an annualised rate of 2.2 per cent in the first quarter from a month earlier.
However, external risks overshadowing the export-dependent Japanese economy will weigh on Japanese corporate confidence, dragging down capital spending.
That could only add to concerns about domestic demand at a time when the Abe government is determined to raise the consumption tax to 10 per cent in October.
Despite the decline in May, machinery order data showed that capital expenditure was broadly stable in the second quarter. Even so, we expect investment growth to slow sharply in the coming quarters, "said Marcel Thieliant, senior Japan analyst at Ketsu Macro.
"this resilience is unlikely to last. Companies have cut their capital expenditure plans because of weak external demand. Consumer spending is expected to slow after the consumption tax increase in October. "
Increase consumption tax
When Japan raised its consumption tax from 5 per cent to 8 per cent in April 2014, it dealt a blow to consumers and triggered a sharp downturn in the economy. Since then, Mr. Abe has twice delayed plans to raise the consumption tax again.
The Cabinet Office maintained its assessment of machinery orders, saying orders for machinery were on the rise.
By sector, core manufacturing orders fell 7.4 per cent in May from the previous month, ending a 16.3 per cent jump in April, while services orders fell 9.0 per cent in May, the first decline in three months, according to Cabinet Office data.
A week earlier, the BoJ's quarterly short-view survey showed that Japanese corporate spending plans were sound, with large companies planning to increase capital spending by 7.4 per cent in the fiscal year to March 2020.
At a policy-making meeting later this month, the BoJ will review the results and a range of other indicators in detail, when it will release its latest economic and price forecasts.
Factors driving Japan's capital expenditure include the demand for labour-saving technologies to cope with labour shortages caused by a rapidly ageing population, high-tech investment and the upgrading of old factories and equipment.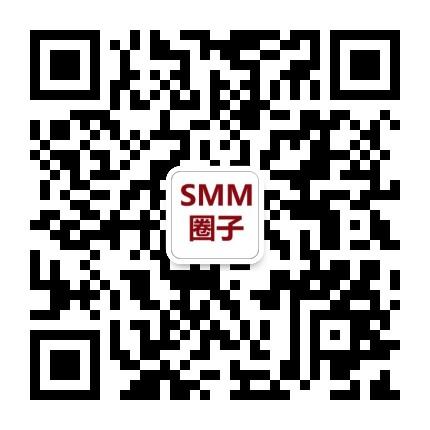 Scan QR code and apply to join SMM metal exchange group, please indicate company + name + main business