SMM News: affected by the rise in raw material prices and the decline in Chinese tire exports, recently, internationally renowned tire enterprises, such as Jinhu Tire, Bridgestone, Pirelli, etc., have announced price increases.
In this context, domestic tire enterprises are controlling price increases, or increasing sales in the form of promotion.
Recently, the media visited the domestic tire production distribution center, Shandong Guangrao.
Control the price and promote the sales
Ren Weihua is a tire agent in Guangrao County. Sales of tires in the store have indeed increased as a result of promotions, he said.
However, this did not make him any money, mainly because of poor tire sales in the past six months.
According to the agreement of the sales agent, Ren Weihua has to complete the sales task of at least 4000 tires a month, even if engaged in promotion, also did not complete the sales forecast.
Ren Weihua said that for the downstream market to carry out some promotions, a single brand is basically about 3000 a month.
If this continues, Ren Weihua may not be able to complete the full year's sales. Not only will this year's income be affected, but the preferential policies of manufacturers next year will not be available. In the end, Ren Weihua had to go to the manufacturer to find a solution.
Since March, a number of foreign tire brands have said they have raised prices, ranging from 2% to 5%.
However, industry insiders believe that it is difficult for domestic tire enterprises to keep up with the rise. Take an all-steel radial tire used in domestic trucks as an example, the sales price in January this year is 1250 yuan per piece, and the current price is 1190 yuan. Zhu Yuncheng, chairman of Shandong Haoyu Rubber Co., Ltd., believes that the price of local private enterprises is unlikely to rise.
A tire industry analyst also said that the Chinese tire market does not have the conditions for a substantial price increase in the short term.
High tire inventory
China accounts for about 1/3 of global tire production.
According to customs statistics, China exported 298.54 kilotons of all-steel tires in April, down 5.03 percent from the previous month.
In the context of reduced exports and oversupply in the market, tire companies are also looking for new solutions.
In the warehouse of a large tire manufacturer in Shandong, more than 20 meters of shelves are full of tires.
The head of the company said that due to weak market sales and falling exports, companies had to consider cutting prices to reduce inventory.
Yan Heming, vice president of sales of Shandong Huasheng Rubber Co., Ltd., said that enterprise costs are rising, but they hold a wait-and-see attitude towards popular tire products and have no plans to raise prices for the time being.
It is understood that between 2012 and 2014, the domestic tire industry investment is hot, a large number of projects focused on the horse.
According to statistics, in 2014, the annual average operating rate of domestic tire enterprises was 85%, with an annual output of about 590 million tires. By 2018, the operating rate of tire enterprises had dropped to 74%, but tire production had reached 620 million.
Recently, in order to cope with the decline in sales, Haoyu rubber had to adjust the production model, the original more than 200 categories, directly compressed to 20.
Haoyu rubber chairman Zhu Yuncheng said that this can resolve inventory costs, manufacturing costs, hydropower costs, labor costs, about 5 to 8 points lower. At present, enterprises can only tap their potential from within and reduce costs.
Zhu Yuncheng told the media that recently, according to market demand, they proposed a customized production model to reduce the frequency of mold replacement in production. At the same time, in the sales through the e-commerce model and end customers docking, to the distributor to increase the profit space.
It is reported that at present, domestic tire enterprises merger and reorganization frequently. Strong tire manufacturers, through increasing technology research and development and brand building, to enhance the market awareness of Chinese brands.
Yan Haiming said that Huasheng rubber every year put in a lot of energy, do a good job in product upgrading. In the characteristic products, increase research and development, equipment investment, carry out differentiated product sales.
In addition, due to the high labor intensity and complex production process in the tire industry, there is a strong demand for intelligent manufacturing. Intelligent manufacturing is the only way to promote the quality and efficiency of tire industry.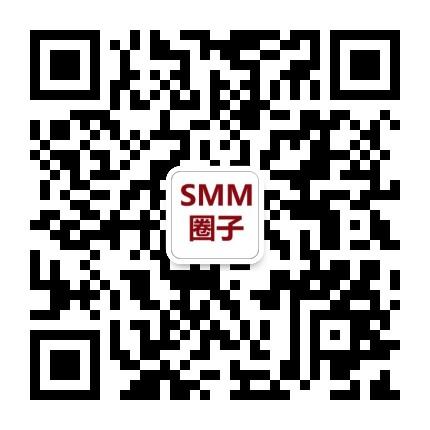 Scan QR code and apply to join SMM metal exchange group, please indicate company + name + main business