SMM News: senior EU officials warned Britain on July 2 that the new EU leadership will not change course and will not make concessions on the Brexit agreement reached with London.
According to Agence France-Presse on July 2, European Council President Donald Tusk said on the same day that he was "absolutely sure" that the new leader elected after the marathon summit would not waver.
Boris Johnson and Jeremy Hunt, who are running to succeed British Prime Minister Theresa May, both said they wanted to renegotiate a breakup agreement that had been repeatedly discussed with the European Union.
But after EU leaders agreed to nominate German Defense Minister Ursula von Delaine to take over as president of the European Commission, Tusk warned London that the personnel change did not mean a change of attitude.
"I am absolutely sure that the new leader of our institution will be in line with our current position on the Brexit agreement," Tusk said. "
According to the report, if approved by the European Parliament, von der Lean will take office on November 1, the day after Britain is expected to leave the European Union.
Johnson, who is most likely to take over as prime minister, and his challenger Hunter have vowed to leave the European Union on time. With that in mind, Mr von der Lean's top priority is likely to be to deal with chaotic Brexit without an agreement.
Brexit has been delayed twice, and Prime Minister May has tried to get parliament to approve her deal, which has so far been vetoed three times.
French President Macron warned that if there are no good reasons, such as holding a general election or a second referendum, it will not be postponed.
He urged the remaining 27 EU member states not to be intimidated by Johnson and Hunter's unagreed Brexit comments.
"We must not be afraid of no agreement, or we will be tied up by each other," he said. "
According to a report on the Times website on July 2, British Chancellor of the Exchequer Philip Hammond warned Conservative leadership contenders that Brexit without an agreement could cost the British economy 90 billion pounds ($113.1 billion).
Hammond further attacked Johnson and Hunter's spending commitments and said leaving the European Union without a deal would leave no money for their profligate plans.
He also gave the strongest hint yet that he might vote against the government to prevent Britain from leaving the European Union without an agreement.
Hammond, who is expected to lose his job after the new prime minister takes office, says a series of spending commitments made by these contenders in recent days will threaten his party's reputation for fiscal responsibility.
Hunter announced that if no agreement is reached, Britain will use 20 billion pounds of Brexit "special funds." The foreign secretary also promised to spend billions of pounds to raise the threshold for workers to pay for national insurance, cut interest on student loans and increase defence spending.
Johnson plans to spend 32 billion pounds, including controversial plans such as tax cuts for high earners.
Speaking at a campaign in Northern Ireland on the 2nd, Johnson said that the "negative consequences" of Britain's lack of agreement to leave the European Union have been "greatly exaggerated."
But Hammond told MPs that failure to reach an agreement could deal a heavy blow to Britain's finances. He said the government would need to use the accumulated "fiscal reserves" of £26 billion to £27 billion to deal with the direct impact of unagreed Brexit.
He says this will leave the government with no money for long-term tax cuts or spending increases.
He also posed a direct challenge to potential Conservative leadership candidates, warning them not to make promises of "temporary" spending or tax cuts.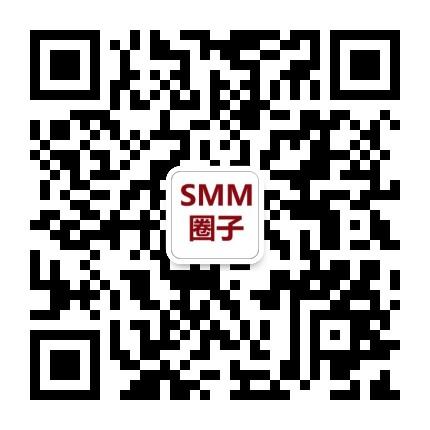 Scan QR code and apply to join SMM metal exchange group, please indicate company + name + main business