SMM News: U. S. stocks closed higher on Wednesday, with the three major stock indexes closing at an all-time high. After the weak economic data, markets are betting that the Fed will cut interest rates at its monetary policy meeting at the end of July.
At 13:00 on July 3 (01:00 on July 4, Beijing time), the Dow rose 179.32 points, or 0.67 percent, to 26966.00; the S & P rose 22.81 points, or 0.77 percent, to 2995.82; and the Nasdaq rose 61.14 points, or 0.75 percent, to 8170.23.
Thursday is Independence Day in the United States, and financial markets in the United States are closed. The U. S. stock market closed early to 13:00 EDT on Wednesday.
On Wednesday morning, the US ADP agency reported that private sector employment in the US ADP rose by 102000 in June, an increase that was lower than expected. After the weak economic data, markets believe the Fed is more likely to cut interest rates at its monetary policy meeting at the end of July.
At its meeting last month, the Fed said it would "take appropriate measures" to maintain its existing economic expansion, suggesting a possible interest rate cut.
U.S. president Donald Trump's message on Twitter on Wednesday (36.02,-0.2,-0.55%) also raised expectations of a rate cut. Mr Trump said US monetary policy should be "on a par" with Europe, noting that they were "engaged in a large-scale game of currency manipulation, pouring money into its financial system to compete with the US".
Investors are jubilant about the prospect of easy monetary policy among the world's biggest central banks. On Tuesday, Christina Lagarde, the current (IMF) managing director of the International Monetary Fund, was nominated to succeed Mario Draghi (Mario Draghi) as president of the European Central Bank. Judging from Ms Lagarde's past comments, she may be more inclined to advocate looser monetary policy, which will continue to boost risk appetite in global markets.
Prior to Lagarde's nomination, President Trump nominated Christopher Waller (Christopher Waller), Executive Vice President and Research Director of the St. Louis Fed Bank, and Judy Shelton (Judy Shelton), Executive Director of the European Bank for Reconstruction and Development (European Bank of Reconstruction and Development), to serve on the influential Federal Reserve Board of Directors.
Waller is seen as an advocate of loose monetary policy, and Sheldon recently said she believes "the Fed should cut interest rates immediately."
Market strategists said expectations of easy monetary policy for central banks fuelled demand for risky assets and pushed up bond prices and pushed down yields.
On Wednesday, the yield on German 10-year bonds fell to-0.382%, another all-time low. The decline in US Treasury yields widened, with the 10-year yield falling to 1.957 per cent, down 2.42 basis points for the day, after the ISM non-manufacturing index for June hit its lowest level since July 2017.
Economic data
According to data released by ADP Research Institute on Wednesday, the number of ADP jobs in the United States, known as "small non-farm data," rose 102000 in June and is expected to be 140000. It is worth noting that ADP employment in the United States rose by only 27000 in May, the last worse figure dating back to 2010, when the job market was still in recession.
According to the ADP report, manufacturing employment increased by 7000 in June and fell by 3000 in May, while construction employment fell by 18000 in June and 36000 in May. Employment in the financial services industry increased by 7000 in June and 13000 in May.
The vice president of ADP Employment data said the data showed signs of slowing job growth. While large companies are doing well, small businesses are struggling with continued tight competition in the labour market. The commodity production industry continues to be weak. In the services sector, weakness in the leisure and hotel sectors may be a reflection of consumer confidence.
The Labor Department announced that as of June 29, the number of first-time jobless claims in the United States was 221000, expected to be 223000, and the previous value of 227000 was revised to 229000.
The May trade deficit was $55.5 billion, a five-month high of $53.2 billion, according to May Trade account data released by the Commerce Department on Wednesday. The trade deficit was revised to $51.2 billion in April from $50.8 billion in April.
The trade deficit widened to a five-month high, possibly due to an increase in imports as companies hoarded inventories ahead of time, with imports of cars and parts soaring to a record high of $2.3 billion, the agency said in an interpretation of May trade account data. If inflation is taken into account, the real trade deficit will widen, which is expected to drag down GDP performance in the second quarter.
Another data released by the commerce department on Wednesday showed that factory orders fell 0.7 per cent in may from a month earlier, dragged down by weak demand for transport equipment, and were forecast to fall 0.6 per cent. The manufacturing sector has been dragged down by inventory build-up, trade tensions and falling production of Boeing's (354.47,0.31,0.09 per cent) 737 Max aircraft.
Focus individual stock
Electric car maker Tesla (234.910.35,4.61 per cent) (TSLA) closed 4.6 per cent higher. The company reported after Tuesday that it delivered 95200 vehicles in the second quarter, beating analysts' expectations and setting a record for quarterly delivery.
Symantec (25.1, 3.00, 13.57%) (SYMC) closed 13.6% higher. The company is reported to have received an offer from Botong's (AVGO).
Canopy Growth (WEED) announced on Wednesday that CEO Bruce Linton was about to resign and withdraw from the board.
Other markets
China's Shanghai Composite Index closed down 0.9% on Wednesday. Hong Kong's hang Seng index closed down less than 0.1 per cent.
On European stocks, Europe's pan-European performance 300 index closed up 0.81%, Britain's FTSE 100 index closed up 0.7%, Germany's DAX index closed up 0.7%, France's CAC index closed up 0.7%, and Spain's IBEX index closed up 1.3%.
The rise in crude oil futures prices partly recouped the huge decline suffered yesterday.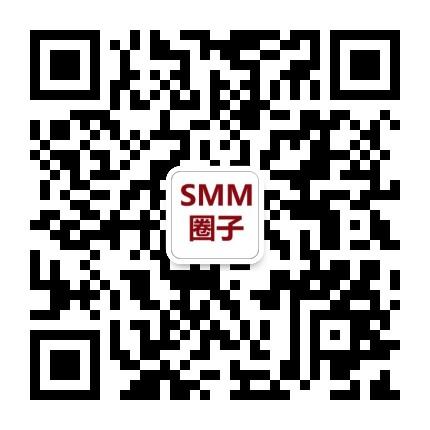 Scan QR code and apply to join SMM metal exchange group, please indicate company + name + main business