SMM News: Christina Lagarde will leave the International Monetary Fund (IMF),) to become the first female president of the European Central Bank as the euro zone economy seeks new stimulus measures.
Ms Lagarde, 63, has been nominated to succeed Mario Draghi, who ends her eight-year term on October 31. After hours of discussions about several key EU posts, European governments have finally turned their attention to Ms Lagarde, a former lawyer and French finance minister.
"I am honored to be nominated for president of the European Central Bank," Lagarde said in her personal statement. In view of this, after discussion with the Ethics Committee of the Executive Board of IMF, I decided not to assume the responsibility of President of IMF during the nomination period.
Christina Lagarde
As her office moves from Washington to Frankfurt, Lagarde faces the task of setting monetary policy for the 19 countries of the euro zone. Draghi has said more help is needed for the economy, possibly in the form of interest rate cuts. or resume quantitative easing. Despite years of negative interest rates in the eurozone and 2.6 trillion euros ($3000bn) in bond purchases by central banks, inflation in the eurozone is still less than half the central bank's target.
Investors may think that Ms Lagarde, an experienced crisis expert, will share Ms Draghi's view of positive and innovative monetary policy. Financial markets have forecast that the ECB will cut interest rates in September, according to Bloomberg economic research and ECB observers at Goldman Sachs (205.98,-0.88,-0.43%).
Ms Lagarde last week called the global economy a "difficult situation" and advised central banks to continue to adjust their policy responses. In June 2014, she said she "certainly wants" the ECB to take quantitative easing if inflation stays low. It was months before the ECB officially announced its decision on quantitative easing.
Professional background dispute
Lagarde also praised Draghi's 2012 commitment to "make every effort" to save the euro and recently called on governments to do more to deal with the economic downturn.
Last September, Ms Lagarde denied speculation that she might run the ECB. Only one economist predicted last month that she would win, and Bundesbank president Jens Weidmann was seen by the market as the most likely candidate.
Ms Lagarde's appointment also means that the ECB and the Fed are headed by lawyers, not by academic experts such as Mr Bernanke. She is likely to be criticised for her lack of knowledge of monetary policy.
"she's very political and smart, and I think she has the best economists who can help her," said Alicia Levine, chief investment strategist at Mellon in New York. "but it's still a little puzzling because she's not a leader in economics."
Still, Ms Lagarde does have enough political acumen to boast that she needs the ability to unite other ECB officials in policy making, especially when the ECB is short of monetary ammunition and needs to push governments to strengthen their economic support.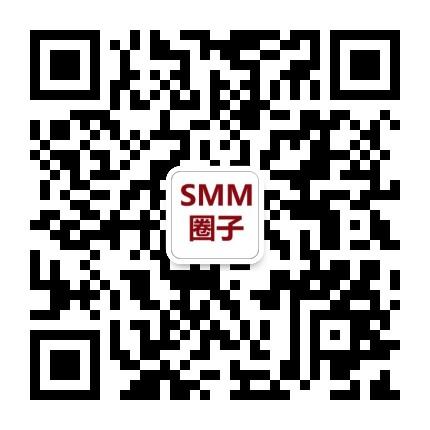 Scan QR code and apply to join SMM metal exchange group, please indicate company + name + main business