SMM News: U. S. stocks closed slightly higher on Tuesday, with the S & P 500 hitting a new all-time high. Ahead of Friday's non-farm payrolls data, investors were still focused on international trade and the prospect of interest rate cuts by major central banks around the world, such as the Federal Reserve.
At 16:00 on July 2 (04:00 on July 3, Beijing time), the Dow rose 69.25 points, or 0.26 percent, to 26786.68; the S & P 500 rose 8.68 points, or 0.29 percent, to 2973.01; and the Nasdaq rose 17.93 points, or 0.22 percent, to 8109.09.
The prolonged procrastination of global trade problems has led to a slowdown in global growth and prompted many central banks to cut interest rates to support the economy. Global investors will focus this week on Friday's U. S. non-farm payrolls data.
Some analysts believe that as the Fed comes out with more policy tools to deal with the recession, time is running out for the Fed to find new solutions before it runs out of interest rate instruments. This leaves the Fed with a dilemma in weighing the intensity and speed of interest rate cuts.
The RBA on Tuesday cut interest rates by 25 basis points to 1.00%, the second month in a row.
The RBA pointed out that it would adjust its policies to support the economy if necessary, and that interest rate cuts would help reduce spare capacity, support the job market and boost inflation, which was in line with its objectives. The RBA said it would keep a close eye on the labour market.
The RBA expects Australia's economy to remain within reasonable limits, with potential inflation expected to be 2 per cent in 2020 and inflationary pressures to be curbed.
According to the European Central Bank, Christina Lagarde will leave the (IMF), to become the first female president of the European Central Bank as the eurozone economy seeks new stimulus measures.
Ms Lagarde, 63, has been nominated to replace Mario Draghi, who ends her eight-year term on October 31. After hours of discussions about several key EU posts, European governments have finally turned their attention to Ms Lagarde, a former lawyer and French finance minister.
"I am honored to be nominated for president of the European Central Bank," Lagarde said in her personal statement. In view of this, after discussion with the Ethics Committee of the Executive Board of IMF, I decided not to assume the responsibility of President of IMF during the nomination period. "
At the G20 summit over the weekend, leaders of some major powers held face-to-face talks on international trade issues.
The Trump administration announced that it would expand the list of import duties on EU imports, adding about $4 billion worth of goods. Prior to that, the dispute over import duties between the United States and the European Union focused on subsidies for Boeing (354.16,-2.30,-0.65 per cent) (BA) and Airbus (SE AIR).
The Office of the United States Trade Representative today issued a "supplementary list" to impose import duties on EU products, involving dairy products, olives, whisky and other EU imports of about US $4 billion. The United States says it is part of a tax response to EU aviation subsidies.
The Office of the United States Trade Representative said in a statement on the same day that the "supplementary list" was made after the "preliminary list" was subject to public review and other analysis. The United States released a "preliminary list" of EU imports to the United States on April 12, involving products worth about $21 billion.
Lukman Otunuga, a research analyst at FXTM, said: "the market is optimistic that the two sides will find a common position in the trade negotiations, which may make market participants forget the geopolitical risks. However, given that the import duties already in place have hurt global economic growth and that the problem has not yet been resolved, in fact, nothing has changed. "
"the illusion that the market has stabilized is likely to continue to be tested in the second half of 2019, as some potential factors continue to affect investor confidence," he said. "
At the same time, OPEC (OPEC) and Russia and other allies have agreed to extend production cuts aimed at supporting oil prices for another nine months.
Fed officials' speeches have attracted attention from the market. Fed officials speaking today include New York Fed President John Williams (28.2, 0.14, 0.50%) (John Williams) and Cleveland Fed President Loretta Mestre (Loretta Mester).
Cleveland Fed President John Mestre expressed opposition to the July rate cut in London on Tuesday. While the downside risks are getting bigger, she says, her assumption of the basic situation is that the economy will grow at a slower but still steady rate of around 2 per cent in 2019. she said that while the downside risks were increasing, her assumption of the basic situation was that the economy would grow at a slower but still steady rate of around 2 per cent in 2019.
"cutting interest rates at this critical moment is likely to exacerbate negative perceptions of a deteriorating economic outlook," Mestre said. Given the current level of interest rates, interest rate cuts could also contribute to financial imbalances, which could be counterproductive. "
Focus individual stock
Uber Technologies (UBER) closed down about 0.7 per cent after analysts at brokerage Stifel rated its stock "hold" and set its share price target at $50, meaning it was expected to rise 13 per cent at its current level. In addition, the brokerage rated Lyft (60.35,-1.65, 2.66 per cent) (LYFT) as a buy and raised its share price target to $76 from $70.
Shares of Amarin (AMRN), a pharmaceutical company, rose after it raised its full-year performance target and announced plans to double the size of its US sales team to better promote its cardiovascular drug Vascepa.
Tiger Securities (5.22,-0.24,-4.40%) (TGER) closed down 4.4%. The company announced that it had acquired a clearing licence for Marsco, a US brokerage, and would buy a 100 per cent stake in Marsco for $9.4 million in a combination of stock and cash.
Tesla (224.55,-2.62,-1.15%) (TSLA) closed down 1.2%. Paijie, an investment bank, rated Tesla as outperforming the market, with a target price of $396.
Facebook (195,2.00, 1.04%) (FB) closed up 1%. Germany fined Facebook 2 million euros for violating the Internet Law Enforcement Act.
Other markets
The yield on the 10-year Treasury note stood at 2.01% on Tuesday, its lowest level in nearly two years.
China's Shanghai Composite Index closed flat on Tuesday. Hong Kong's Hang Seng index closed higher on Tuesday after it was closed on Monday for holidays.
In European stocks, Europe's pan-European performance 300 index closed up 0.45%, Britain's FTSE 100 index closed up 0.9%, Germany's DAX index closed up 0.04%, France's CAC index closed up 0.16%, and Spain's IBEX index closed up 0.22%.
Gold for August delivery rose $18.70, or 1.4%, to close at $1408 an ounce on the New York Mercantile Exchange. The futures tumbled $24.40, or 1.7%, on Monday, the biggest one-day decline in the number and percentage of dollars since June 2018.
After the OPEC meeting, crude oil futures prices continued to fall. West Texas Intermediate (WTI) futures fell $2.84, or 4.8%, to close at $56.25 a barrel on the New York Mercantile Exchange, the lowest close in two weeks.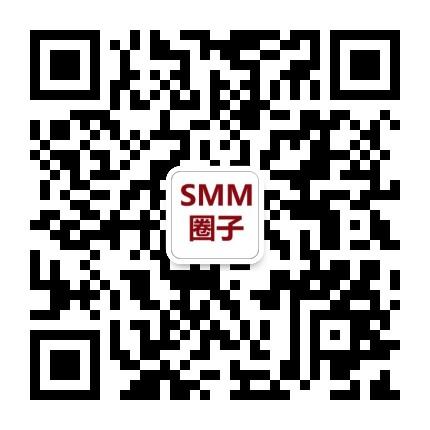 Scan QR code and apply to join SMM metal exchange group, please indicate company + name + main business