SMM News: Monday (July 1) early trading in the Asian market, international spot gold trading at the level of US $1393.50 / ounce. Gold prices fell sharply earlier in the day, tumbling nearly $25 to $1384.10 an ounce from the close of trading and are now recovering slightly from that low.
Affected by the weekend news, the market risk aversion mood cooled sharply, gold was hit by selling pressure.
Chinese President Xi Jinping and US President Donald Trump have agreed to resume economic and trade talks between China and the United States on the basis of equality and mutual respect, Xinhua reported on Saturday. The United States has said it will no longer impose new taxes on Chinese exports. The economic and trade teams of the two countries will discuss specific issues.
According to media reports, after the talks between China and the head of state of the United States, US President Trump said that the talks with the Chinese side were even better than expected, and that the negotiations with China would continue. "We are back on track!"
Meanwhile, U. S. and North Korean leaders met on Sunday, with Trump becoming the first sitting U. S. president to set foot on North Korean soil since the end of the Korean War. And according to the latest news from Yonhap, the meeting between DPRK and US leaders in Panmunjom is over.
Earlier, Xinhua International News reported that US President Donald Trump, who is visiting South Korea, shook hands with North Korean supreme leader Kim Jong un in Panmunjom on June 30 and crossed the military dividing line into North Korea. The flexibility shown by DPRK and US leaders to improve bilateral relations is commendable, and the international community expects the two sides to go beyond handshaking and talk about results. The peninsula issue is highly complex and sensitive and cannot be achieved overnight. Shaking hands again is a new beginning, and it is hoped that the DPRK and the United States will continue to move in the opposite direction. The way to solve the problem is to jointly work out an overall road map for the denuclearization of the peninsula and the establishment of a peace mechanism, from easy to difficult, step by step.
In this case, the market risk aversion sentiment further sharply cooled, the gold sell-off further intensified, gold prices this trading day opened sharply lower.
Ross Strachan, a senior macro commodity economist at CIC, had previously said optimism after the G20 meeting could be an excuse for some traders to profit-taking gold. He expects gold prices to fall below $1400 an ounce in the near future.
Adam Button, managing director of Forexlive.com, said the good trade news could further lower expectations of aggressive monetary policy, which would depress gold prices in the near future. Looking ahead, Button said it would be an important buying opportunity once gold tests support at $1350 to $75 an ounce.
What do you focus on next?
On Monday, 14-15 Beijing time, (FED) "number two" and vice chairman of the Federal Reserve, Clarida, will speak on monetary policy, the biggest event of the day. Comments by Fed officials, including Powell, sparked market volatility last week, and Clarida, the Fed's second-in-command, also received a lot of attention.
In a recent speech on June 21, Clarida said that global economic uncertainty had risen over the past six to eight weeks and that the Fed would take appropriate action to maintain expansion, suggesting that the probability of easy monetary policy was rising.
As Federal Reserve Chairman Powell stressed his standing still last week and reiterated his attitude toward taking measures in the face of economic deterioration, Clarida is expected to stress this view again.
At the moment, the biggest concern in the market is whether the Fed will cut interest rates as early as July if it starts cutting interest rates.
In addition, it is worth noting that in his speech on June 4, Clarida made it clear that he would pay close attention to the immediate situation, especially the trade situation and the upside down of bond market yields, and seek what the Fed should do next.
Prospects for the Future of Gold
More than half of Wall Street professionals and retail investors are still bullish on this week's gold, which will continue to shine this week, according to a weekly gold survey released by Kitco on Friday.
Of the 17 people surveyed of professionals, 10 or 59 per cent thought gold would rise this week; 1 or 6 per cent thought gold would fall; and 6 or 35 per cent remained neutral. Market participants include gold traders, investment banks, futures traders and technical analysts.
Of the 591 ordinary investors who took part in the online survey this week, 320, or 54 per cent, thought gold was still bullish this week, while 162 or 27 per cent were bearish; 109 or 18 per cent remained neutral.
In an interview with King World News, Michael Oliver, a prominent analyst, expected the price of gold to soar to $1700 an ounce in a few months.
The gold price, which recently rose to $1400 an ounce, is likely to attract more buyers than the previous key level of $1300 an ounce, according to analysts at Fengye Bank of Canada.
Morgan Stanley (Morgan Stanley) analysts also raised their gold price forecasts for the second half of the year because of dovish Fed interest rate expectations, a generally weaker dollar, a global economic slowdown and falling US interest rates. Gold prices are expected to average $1435 an ounce in the second half of the year, compared with a forecast of $1338 an ounce in 2020.
David Sneddon, global head of technical analysis at Credit Suisse (Credit Suisse), said: "from a larger point of view, given the bottom size of gold that took six years to form, we speculate that gold prices may even test the record high of $1921 / oz again. Gold has built a bottom for many years, which could provide a platform for a 'significant and lasting rebound' for gold. "
Goldman Sachs raised its gold target to $1450 ($1350) for the three months, $1475 ($1350) for the six months and $1475 ($1425) for the next 12 months.
Dow Securities (TDS) is also bullish on gold, which is expected to rise from about $1400 an ounce by the end of this year to $1475 by 2020.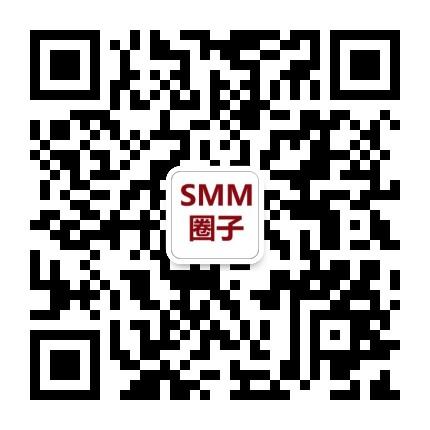 Scan QR code and apply to join SMM metal exchange group, please indicate company + name + main business