SMM News: gold prices retreated from a six-year high in New York on Wednesday, as spot gold fell 1.5 per cent to a recent two-day low of $1402.06 an ounce as comments from Fed officials damped expectations of a rate cut. Gold fell for the first time in nearly seven trading days after rising above key technical and psychological resistance levels as the more dovish Fed and other central banks made the interest-free asset more attractive. Rising tensions between the US and Iran and trade uncertainty have further fuelled the gold rally, helping gold ETF positions rise to their highest level since 2013.
Gold's rally was suspended after St. Louis Fed Chairman Brad expressed caution about future interest rate cuts. Mr Brad said the "preventive cut", which cut interest rates by 25 basis points, would be enough to prevent a bigger-than-expected slowdown in economic growth, arguing that 50 basis points would be overdone.
In addition, gold prices rose to keep the 14-day relative strength index above 70, sending a possible pullback signal to some investors. Ole Hansen, head of commodities strategy at Shengbao Bank, said there had been some profit-taking in gold, where investors had been scrambling to increase their investments before and after a strong breakthrough last week.
SPI Asset Management's Stephen Innes points out that the large number of bulls with short-term savings, coupled with less dovish statements from Fed officials, have led many bulls to choose to leave.
Heng Koon How, head of market strategy at Dahua Bank, believes that the gold market has saved up a lot of capacity over the past month, so some short-term profit-taking is expected.
Still, George Milling-Stanley, head of gold strategy at, State Street Global Advisors, said in an email on Wednesday that there were reasonable and logical reasons for current prices and that any fall below $1400 would be speculative.
Judging from the price performance, the gold price has completely opened up the upward space, but because of the huge short-term gold rise, if the favorable short-term news appears, gold may face the pattern of increasing concussion. Investors should pay attention to the choice of positions and capital management. Bulls are expected to continue their efforts to keep gold above $1400 an ounce. The problem with the current market is that the rapid consumption of short-term kinetic energy means that the volatility of gold is likely to decline gradually and the trading band of gold prices will be significantly narrower than in previous weeks.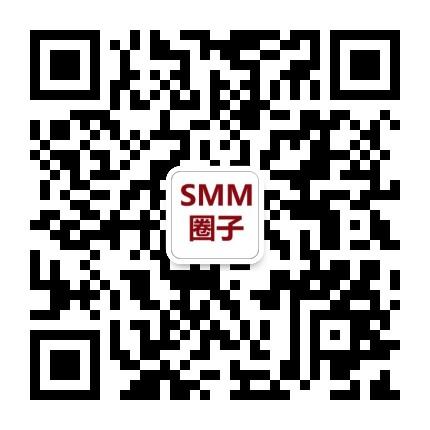 Scan QR code and apply to join SMM metal exchange group, please indicate company + name + main business