SMM News: London Metal Exchange (LME) data released on Tuesday showed that London zinc stocks rebounded slightly to 97625 tons. In the past month, the exchange's zinc bank has tumbled, as low as 95525 tons.
Shanghai zinc stocks rose four straight to 86046 tons as of June 21, refreshing more than two months of inventory highs, according to data released in the previous period.
Note: generally speaking, the falling stock of domestic and foreign exchanges will support the futures price, on the contrary, it will be negative for the futures price.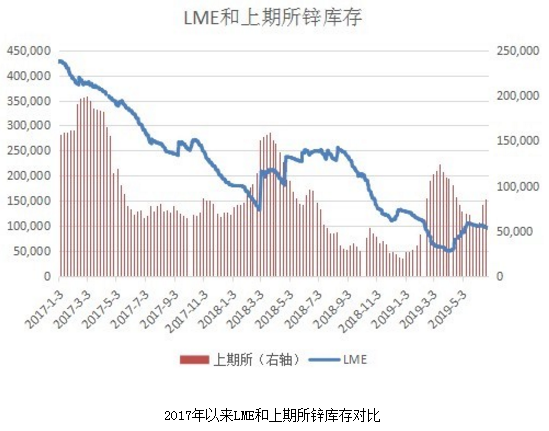 The following is the LME and previous zinc inventory data since January 2019: (in tons)