SMM News: June 25, LME metal inventory changes
June 25 LME copper stocks continued to reduce 1850 tons, aluminum stocks continued to drop 8725 tons.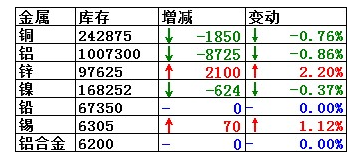 Inventory status of each specific warehouse:
The copper warehouse has dropped by 1850 tons, of which Guangyang warehouse has been greatly reduced by 1200 tons.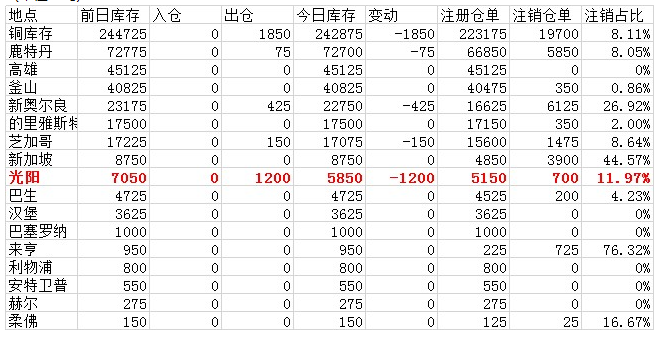 A further drop of 8725 tons in aluminum stocks is still the biggest drop in warehouses in Singapore and Basheng.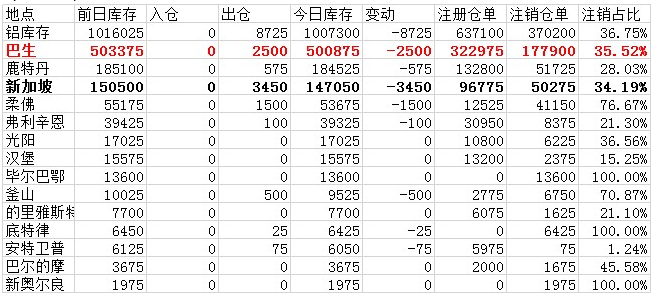 Lead stocks are flat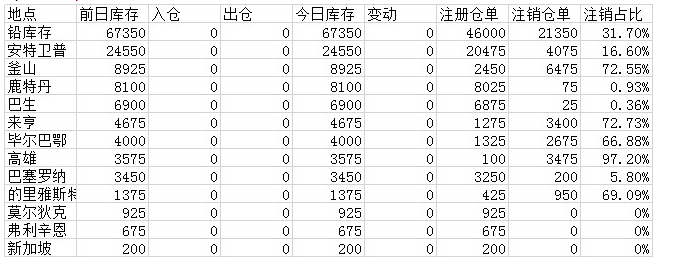 Zinc stocks increased by 2100 tons, Frisinne warehouse increased by 2175 tons.

Tin stocks increased by 70 tons, all due to warehouses in Basheng Port

Nickel stocks decreased by 624 tons, with the largest declines in Rotterdam and Johor warehouses

June 25 LME write-off warehouse receipt changes
ME copper write-off warehouse receipt increased by 25.88%, write-off proportion increased to 8.11L%

"Click to view SMM exclusive spot metal price historical data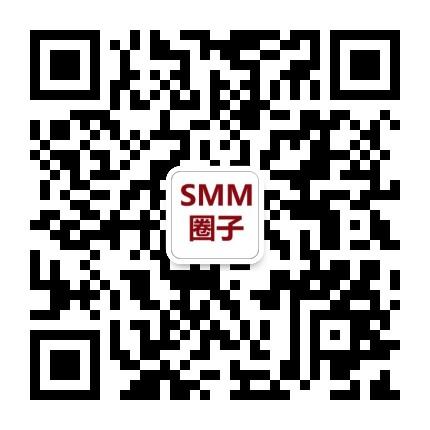 Scan QR code and apply to join SMM metal exchange group, please indicate company + name + main business