SMM News: nine departments, such as the Department of Ecological Environment of Yunnan Province, the Provincial Development and Reform Commission, and the Provincial Department of Industry and Informatization, jointly issued the Circular on forwarding the Action Plan for the Prevention and Control of pollution caused by waste lead batteries (hereinafter referred to as the "Circular"), requiring all states (cities) in the province to strengthen the prevention and control of pollution of waste lead batteries, implement the extended producer responsibility system, and improve the standard collection and treatment rate of waste lead batteries. Effectively curb environmental pollution caused by illegal collection and treatment, and prevent and control environmental risks.
The Circular proposes that it is necessary to comprehensively investigate and establish a list of enterprises in lead battery related industries, and that state (municipal) ecological environment departments take the lead in conjunction with relevant departments to comprehensively investigate lead-related enterprises in their respective administrative areas, and establish a list of key enterprises such as lead battery production, primary lead, and recycled lead, respectively; mandatory cleaner production audits shall be carried out for enterprises listed in accordance with the law.
It is necessary to strengthen supervision and severely crack down on all kinds of illegal and criminal acts. The market supervision departments of various states (cities) continue to crack down on the illegal production and sale of fake and shoddy lead batteries in accordance with the law; the transportation departments of the states (cities) strengthen the training and guidance of vehicle maintenance enterprises and urge them to hand over waste lead batteries to formal collection and disposal channels in accordance with the regulations; The ecological environment departments of various states (cities), together with the public security and market supervision and management departments, strengthen the inspection of the illegal behavior of waste lead batteries in lead battery production enterprises, primary lead enterprises and recycled lead enterprises, severely crack down on all kinds of illegal collection and dismantling of waste lead batteries, illegal smelting of recycled lead and other illegal and criminal acts of waste lead batteries, and maintain the situation of high-voltage supervision of waste lead batteries.
All departments should cooperate closely and work together in accordance with the division of responsibilities, extensively publicize the relevant policies on the collection and treatment of waste lead batteries, ensure the effectiveness of various tasks, and encourage recycling enterprises to rely on the marketing network of manufacturers to establish reverse recovery systems. support the development of the waste lead battery treatment industry, and gradually improve the collection and disposal rate of waste lead batteries through formal channels.
The Circular particularly emphasizes that the state (city) ecological environment departments will take the lead in formulating the work plan, refine the implementation of various specific work measures, and step up implementation, and submit the work plan to the Provincial Department of Ecological Environment by July 20.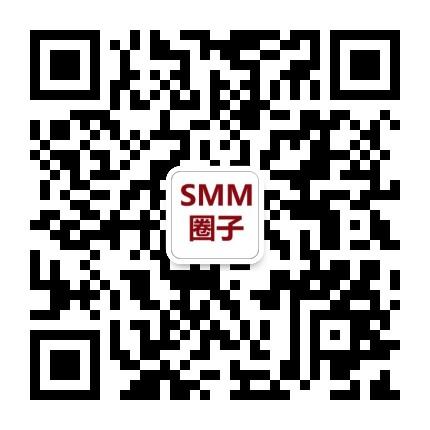 Scan QR code and apply to join SMM metal exchange group, please indicate company + name + main business