SMM News: in recent years, benefited from the high growth of new energy vehicle production and sales, power battery shipments are also increasing. Relevant data show that by the end of 2018, the cumulative number of power batteries in China exceeded 140GWh (about 980000 tons), ranking first in the world. Behind this high growth, how to recycle and reuse the power battery has become an urgent problem for the new energy vehicle industry.
China Electric vehicle 100 people will "Power Battery Lifecycle Asset Operation Management" project report shows that after 2018, China's new energy vehicle power battery has entered a large-scale scrapping period, which is expected to reach 480900 tons in 2023. Among them, lithium iron phosphate batteries account for the majority of scrapped batteries from 2018 to 2020. It is expected that the scrap volume of ternary batteries will begin to increase from 2021, and the scrapped amount of ternary batteries in 2023 will be larger than that of lithium iron phosphate batteries.
Data source: CNAC Center, hundred people Association Research Department
Power battery "decommissioning tide" is coming, what is the progress of domestic power battery recycling at present? What are the main technologies used? At the same time, for the whole industry, what problems still exist to be solved? At the "China (Qinghai) Lithium Industry and Power Battery International Summit Forum" held a few days ago, several experts and scholars from automobile enterprises, power battery manufacturers and other related enterprises discussed the above issues in depth.
Enterprises pay attention to heating up and Joint recovery Mode is promising
In order to strengthen the management of recovery and utilization of power batteries for new energy vehicles, on February 26, 2018, the Ministry of Industry and Information Technology and other seven ministries and commissions issued the interim measures for the Administration of recovery and Utilization of Power batteries for New Energy vehicles. It is clearly stipulated that automobile production enterprises will bear the main responsibility of power battery recovery and ensure the effective utilization and environmental protection disposal of power battery. Automobile production enterprises should establish power battery recovery channels, which are responsible for the recovery of waste power batteries produced by the use and scrapping of new energy vehicles. Automobile production enterprises, battery production enterprises, scrapped vehicle recycling and dismantling enterprises and comprehensive utilization enterprises are encouraged to cooperate in the construction and sharing of waste power battery recovery channels.
Driven by multiple forces of policy, responsibility and interests, enterprises are paying more and more attention to this field. At present, China has initially formed a power battery cascade utilization and recovery system with complete vehicles, batteries and third-party enterprises as the main body. By the end of 2018, the number of decommissioned battery recovery service outlets had reached 3204.
Among them, the car enterprises as the main body of responsibility, at present, mostly through the 4S store to undertake the task of recycling. However, there are several restrictions. First, 4S stores do not consider the qualifications required for battery recycling when planning and construction; secondly, 4S stores are generally independent legal persons who join, which is not convenient for unified management throughout the country. At present, the Ministry of Industry and Information Technology is also concerned about this problem, and it is possible that the inspection of the recovery network will be launched in the second half of the year to standardize and adjust the recovery service network.
Then look at the battery enterprises, its advantage lies in the close relationship with the upstream and downstream enterprises in the industrial chain, can open the closed-loop system of raw material supply and terminal application, and realize the cost advantage and supply chain stability. In recent years, because of the good market prospect of power battery recycling, many power battery enterprises have begun to dabble in the layout in recent years. Such as Tianjin Lishen, beehive energy technology and so on.
According to Wang Nianju, executive vice president of Tianjin Lishen Co., Ltd., in 2018, Tianjin Lishen applied for the project of "heterogeneous compatible Utilization and Intelligent disassembly Technology of decommissioned Power batteries." the project aims at the problems of a wide variety of large-scale decommissioned power batteries, large performance differences, low disassembly efficiency, poor precision of material collection, and so on. The key technologies such as rapid classification of decommissioned batteries, heterogeneous compatible cascade utilization, multi-dimensional selection and intelligent reprinting, intelligent disassembly and material collection are planned to be carried out, and the commercial operation mode of reverse supply chain of power batteries is expected to be constructed. to realize the intensive utilization and fine recovery of decommissioned power batteries.
On the other hand, Honeycomb Energy Technology Co., Ltd. has adopted a recovery model with the battery factory as the core. According to Ma Zhonglong, deputy general manager of the company, the company will follow two major principles in recovery: 1. Safety: mainly from six aspects: reliable screening, early warning, reliable protection, safety cycle data, clustering management, health status prediction. 2. Cost: from the beginning of transportation to the test link, and then to the cascade utilization, each process is considered from the most economical.
At present, the third-party resource recycling enterprises are the main participants in the battery recycling market in China. These enterprises have ploughed into the field of waste battery recycling for many years, and have the advantages of professional recycling technology, equipment, technology, qualification and recycling channels. And some leading enterprises such as Greene have been born.
However, some third-party organizations, such as China Tower, have made use of the advantages of their resources and outlets to carry out industrial cooperation, and have also made great achievements in the utilization of power batteries. It is understood that the division began to explore the application of cascade batteries in 2015. At present, 200000 base stations across the country use 2.5 GWhs, which is equivalent to the battery volume of 60, 000 electric vehicles and accounts for more than half of the decommissioned batteries on the market. Kong Qingxi, deputy general manager of Tieta Energy Co., Ltd., pointed out that there are many new energy vehicle enterprises in China, and if they independently set up recycling service outlets, they may cause repeated construction and waste of resources. In addition, recovery and disassembly enterprises and resource comprehensive utilization enterprises and other corresponding organizations are also more difficult to coordinate, and the number of existing networks is limited, it is difficult to complete the network construction, so it is necessary to explore the shared joint recovery model.
In this regard, at the International Summit Forum on Lithium Industry and Power Battery, many experts also said that as far as battery recycling is concerned, there are many problems at present, and everyone is at the stage of crossing the river by touching stones, and fighting on their own is bound to result in a waste of resources, costs, and so on. Joint recovery will be a more effective way. The first is to solve the cooperation between the subjects in technology and mode and the versatility of the product. The second is to solve the problem that it is difficult for enterprises with technical strength to recycle long-distance waste batteries through regional linkage, so as to avoid the phenomenon of non-standard treatment of enterprises with low local technical level.
Recovery technology needs to be upgraded
Effectively improving the material recovery rate of the battery positive electrode is the key to the regeneration technology, and in the aspect of recovery technology, according to Zhao Xiaoyong, managing director of Beijing Sade Meimei Resources reuse Research Institute Co., Ltd., at present, there are two categories commonly used in foreign countries: fire method and wet method. Relatively speaking, the wet recovery process is used more.
Source: Beijing Saidemi Resource reuse Research Institute Co., Ltd.
However, from the above two processes, there are some defects. The problem of fire method is that the process energy consumption is high, the valuable material can not be recovered directly, and the carbon emission is huge and the economic value is low. The disadvantage of wet process is that the process needs to be crushed with liquid nitrogen, high energy consumption, long process and high cost. At present, there are also some disadvantages in the application of wet method in China.
Source: Beijing Saidemi Resource reuse Research Institute Co., Ltd.
In order to improve the battery recovery rate, some domestic organizations also have a combination of fire and wet method to extract lithium from the slag produced by lithium battery, which can not only avoid some emission risks, but also reduce the cost at the same time. In addition, there are institutions in the study of biological metallurgy, the use of microbial metabolism to achieve the selective leaching of cobalt, lithium and other elements. However, in view of microorganisms, fungus culture is more difficult, is still in the laboratory state, but the future is also a direction.
"pain Point" in Recycling and Utilization of Power Battery
At present, China's power battery recovery market is still in its infancy, although there are relevant policies out of Taiwan, but there are still many imperfections in the system, recovery mechanism and so on. With regard to the existing problems in the recovery of power batteries, the report on "Operation and Management of Power Battery Lifecycle assets" points out that it is mainly presented in three aspects:
First of all, the recovery system needs to be further standardized. Because of the imperfection of the system, there are a large number of small recovery workshops in the industry, backward process and equipment, lack of relevant qualifications, safety risks and serious environmental protection problems. This kind of small workshop is often under the banner of recycling, doing the business of "simple renovation of batteries, selling inferior", seizing waste battery raw materials through recovery at high prices, seriously disrupting the normal order of the power battery market, and squeezing the profit space of regular third-party recyclers.
In this regard, Yang Jiulai, chairman of Guoxuan Battery Materials Co., Ltd., also pointed out that "the power battery recovery system for new energy vehicles has not yet been effectively established, and the relevant laws and regulations need to be improved." Some recycling units are qualified not to get batteries, where in the end the channel comes from, there is still a bit of a problem. "
Second, the recovery cost-bearing mechanism is not clear. The participants in the process of power battery recovery include battery manufacturers, vehicle manufacturers, consumers, cascade users, resource recyclers and other stakeholders, the main body of the recovery cost is not clear.
The third point is that the recovery economy of waste lithium iron phosphate power battery is poor. Because there are few recyclable resource materials in waste lithium iron phosphate cathode materials, the recovery economy of lithium iron phosphate cathode materials is poor, and the requirements for recovery scale and cost control are higher. "because there is only a small amount of lithium metal in lithium iron phosphate batteries, it is not economically feasible for traditional technologies to recover lithium metal from lithium carbonate at a time when the price of lithium carbonate is low." Zhao Xiaoyong added. Yang Jianlai also said that from the point of view of efficiency, the market value of lithium iron phosphate battery recovery products is not high, it is difficult for enterprises to make profits, without policy support, enterprises will be difficult to sustain.
In addition to the above, Zhao Xiaoyong also pointed out that the environmental protection problems caused by the recovery and decomposition of batteries should also be paid attention to. It said that when the traditional technology deals with electrolytes and membranes, it is mainly incinerated at low temperature to produce a large number of fluorine-containing gases, which may cause air pollution. In addition, the metal waste after acid and alkali soaking is buried, there is a risk of soil and water pollution, which also does not meet the requirements of environmental protection.
Therefore, at present, although the prospect of recovery and utilization of power battery is still good, there are many challenges and difficulties. Among them, the improvement of the relevant system mechanism and the strengthening of supervision are very important, otherwise it is easy to lead to the situation of "big thunder and little rain". In addition, under the temptation of business interests, more and more enterprises will join in the future, and it will also lead to the exploration of a new business model. Who will dominate this field in the future? what is the pattern of the industry? everything has not yet been decided. Leave it to follow-up attention!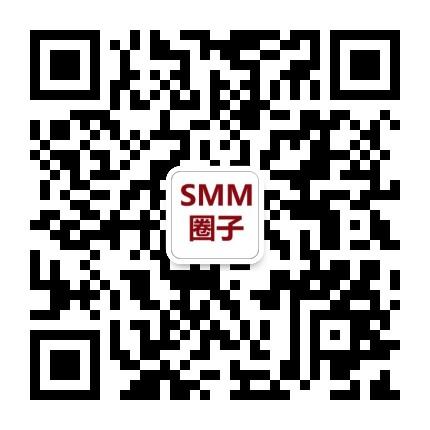 Scan QR code and apply to join SMM metal exchange group, please indicate company + name + main business