SMM News: a majority of respondents in a survey believe that by the end of September, the European Central Bank will either cut deposit rates or further relax forward-looking guidelines, promising to keep interest rates low for a longer period of time.
In a speech last Tuesday, ECB President Draghi said the central bank would adopt "further stimulus" if economic growth and weak inflation do not improve. Eurozone inflation has been below the central bank's target since 2013.
This has prompted the ECB to join the ranks of dovish central banks around the world, which are already easing policy or are about to do so.
But while analysts in the June 18-21 survey expected the ECB to ease policy this year, they cut their growth forecasts and did not expect inflation to rise to the ECB's target.
The ECB has kept interest rates at record lows in previous years and has expanded its balance sheet through asset purchases of 2.6 trillion euros since 2015. The quantitative easing ended in December.
"the ECB's problems are the same as those of many other central banks, especially the Bank of Japan, where easing becomes less and less effective when you are already at or close to the effective floor," said Andrew Kenningham, chief European analyst at CIC Macro.
All but one of the 45 analysts surveyed who answered questions about the next policy action expect the ECB to ease policy further in addition to its announced plans to provide long-term cheap loans to banks.
More than 80 per cent of them said the ECB would either further cut deposit rates and adopt tiered interest rates, or adjust its forward-looking guidelines and delete any reference to future interest rate increases. Others predict that the ECB will restart its quantitative easing programme, (QE).
About 80 per cent of respondents who expected the ECB to relax its policy predicted it would act by the end of September, including about 1/3 who expected it to do so next month.
Although only a few respondents expected the ECB to resume money printing, it represented a 180-degree shift in analysts' forecasts: in this year's survey, analysts repeatedly said it was not wrong to end quantitative easing in December.
Although some respondents still expect to raise interest rates next year, and the median forecast still indicates that interest rates will remain unchanged until the end of 2020, nearly 70 per cent of respondents who answered common questions were more dovish than in the previous survey.
The change in the forecast for deposit rates is particularly pronounced, with one bank now predicting that interest rates could be as low as minus 0.8 per cent, up from minus 0.5 per cent at the time of the survey in May.
Given weak global growth and uncertainty about Brexit, the chance of a recession in the eurozone has risen slightly to 25 per cent in the next 12 months, up from 20 per cent in the last survey.
The chance of a recession over the next two years is still 30%, below the 40% chance in the United States.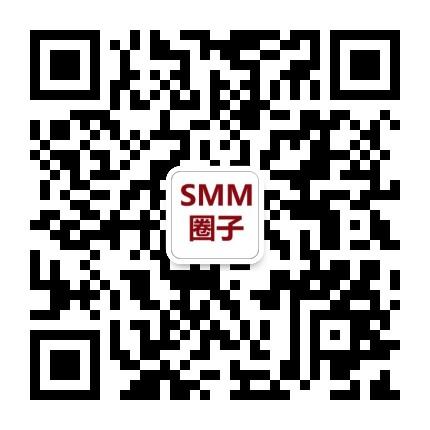 Scan QR code and apply to join SMM metal exchange group, please indicate company + name + main business