SMM News: on the evening of June 20, the 16th issue of "asking for Politics in Shandong" was broadcast live as scheduled. This issue will focus on the field of industrial informatization, and the unit that accepts politics is the Department of Industry and Informatization of Shandong Province.
To implement the decision of the provincial party committee and provincial government on the conversion of new and old kinetic energy into major projects, iron and steel enterprises and production capacity scattered in 12 cities in Shandong will be greatly adjusted and optimized. Located in the Beijing-Tianjin-Hebei air pollution transmission channel, Binzhou Zouping gathered a number of iron and steel production enterprises, such as Shandong Guangfu Group Co., Ltd., Shandong Chuanyang Group Co., Ltd., Xiwang Special Steel Co., Ltd.
Program investigation, for the relevant iron and steel production capacity layout adjustment, Shandong Guangfu Group Co., Ltd. office director said that for the time being did not receive notice of relocation.
In the investigation, the program reporter found that these iron and steel enterprises encountered quite a lot of difficulties in the process of preparing for capacity adjustment and enterprise relocation, first of all, the problem of funds. "We have invested billions on our side," said one company. "what to do with these things, 80% of them have to be repaid for construction after relocation." The steel mills said that while the lack of funds, how to properly place their personnel is also a headache for them.
In Shandong Province, it is mentioned in the implementation plan for speeding up the high-quality development of the seven high-energy-consuming industries that by 2022, steel enterprises in Jinan, Zibo, Liaocheng, Binzhou and other transmission channel cities will withdraw from their production capacity by more than 70%. By 2025, steel production capacity in transmission channel cities and areas along the Jiaoji Railway should be withdrawn, and the proportion of steel production capacity in coastal areas should be increased to more than 70%.
The deadline is approaching, in Binzhou City Industry and Information Bureau, involving the relocation of iron and steel enterprises by the raw materials industry section responsible, however, the staff here said that they did not know about the work.
According to the plan, steel enterprises in transmission channel cities such as Binzhou will withdraw from production capacity by more than 70% by 2022, but Zou Ping is still standing still. In response, Ji Binchang, secretary of the party leading group and director of the Shandong Provincial Department of Industry and Informatization, said that according to the current situation, it may be too late to transfer 70 percent in 2022. It's a lie to say you're in no hurry. There's a lot of pressure.
"after the end of the political inquiry today, the local area is still motionless. What are you going to do?" Inspector Li Sha asked a question.
Ji Binchang said: at present, opinions on the implementation of capacity transfer are being formulated, and relevant city and county enterprises should be urged to speed up their progress, which cannot be delayed. The stable employment of the local response and the prevention and control of financial security risks are all involved in the implementation opinions.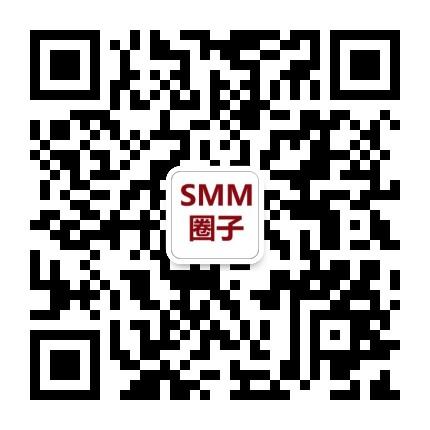 Scan QR code and apply to join SMM metal exchange group, please indicate company + name + main business