SMM News: the United States plans to announce more sanctions against Iran on Monday, making online positions the new main battlefield for the United States and Iraq. The United States wants to send Pompeo to reach a new US-Iran agreement with Iran, but Iran has expressed its determination to break it into pieces rather than complete it. In addition, there are two major risky events this week. Iran will hold an emergency meeting on the Iran nuclear agreement with five other Security Council countries on June 28. The G20 leaders' meeting has attracted a lot of attention, and whether oil prices can rise head-on this week remains to be seen.
Since last Tuesday, US crude oil has been climbing for many days in a row. Due to the continuing tense confrontation between the United States and Iran, and even the possibility of a military conflict on Friday, Asia continued to open high in early trading on Monday. As of June 24, Beijing time, 9-50, an increase of 0.66%. If negotiations between Iran and five other Security Council members on the Iranian nuclear negotiations break down this Friday (June 28), Further support for oil prices is expected, and the biggest risk is whether the G20 summit on the same day will send a positive signal.
The United States imposed new sanctions on Iran on Monday, with Trump authorizing a cyber attack
The United States plans to announce more sanctions against Iran on Monday, and Secretary of State Pompeo will stage a "series of major new sanctions" against Iran on Monday as he prepares to visit Saudi Arabia and the United Arab Emirates for talks to convene a "global alliance against Iran." Pompeo said about 80 percent of Iran's economy has been sanctioned, and the new sanctions will ensure that Iran's economic development "becomes more and more difficult."
But President Trump is also willing to negotiate with Iranian leaders "without preconditions" to ensure that the Islamic Republic will never acquire nuclear weapons. Trump suddenly cancelled the air strike after Iran shot down a U.S. Navy drone. Vice President Pence said Trump made the decision after receiving a more specific forecast of the number of possible casualties because he doubted whether the drone strike had been authorized by Iran's top leadership.
In addition, according to foreign media reports, Trump last week ordered a cyber attack on Iranian targets, and the cyber attack on Iran's Islamic Revolutionary Guards was carried out by the US Cyber Command in coordination with the US Central Command. Although the real sword did not work, but Trump has another plan, the US Cyber Warfare Command disclosed foreign attacks for the first time, according to the US government, recently, Iranian hackers are frequently launching attacks on the US government and institutions, oil and gas and other industries, so the US government has to "act on behalf of heaven."
Trump is clearly trying to draw a delicate line that shows that Iran cannot attack Americans and US military equipment without responding, and at the same time, he is well aware that it cannot lead to an escalation of military conflicts that neither side wants. " Texas Representative Mike Thornbury, a senior Republican on the House Armed Services Committee, said on the show Sunday.
The Trump administration does not yet have a clear policy, and Bolton and other hawks support military action, and there are clear differences over how to respond correctly to Iran's provocation. The United States, Britain, Saudi Arabia and the United Arab Emirates issued a joint statement on Sunday worried about Iran's activities, including blaming Iran for attacks on oil tankers that were attacked in the Gulf of Oman this month, and called for a diplomatic solution to defuse tensions.
Iran would rather be broken than complete
Iranian leaders earlier this month rejected a similar proposal by US Secretary of State Pompeo, saying the proposal amounted to a "game of words" in the light of other actions by the Trump administration against Iran, including withdrawal from a multilateral nuclear deal. Iran's foreign ministry yesterday announced that another US spy drone had invaded Iranian airspace on May 26.
"the Islamic Republic has never and will never seek any war," said Shekalchin, a senior spokesman for the Iranian military. But any mistake made by Iran's enemies, especially the United States and its allies, is tantamount to firing at a powder keg, which would raze the interests of the United States and its allies. " "if the enemy opens a fight against Iran, Iran will fight back and pay a heavy price."
For the interests of American allies, Iran's Fars News Agency reported on the 22nd that the Iranian Foreign Ministry had summoned the diplomatic representative of the United Arab Emirates in Iran on the same day, because the United Arab Emirates allowed the downed drone to be launched from a US military base on its territory.
The United States has abandoned the Iran nuclear agreement, the other four countries of the Security Council and Iran have not abandoned the Iran nuclear agreement, and Iran will meet with the other five countries of the Security Council on June 28 to save the agreement, reflecting the popular will of the international community.
The G20 summit will seriously affect the oil market
Manufacturing data were weak, the car market fell sharply, and global trade volumes fell sharply. If the G20 summit fails to send a positive signal, oil prices will come under further pressure, with Bank of America Merrill Lynch forecasting relatively low oil demand growth of 930000 barrels a day in 2019, but said the stalemate in trade negotiations would make the situation worse. "if international trade relations deteriorate further, we may end up being too optimistic. Additional tariffs could force us to cut data, and rising trade tensions will "have the potential to push the global economy into a deeper and more lasting slowdown."
OPEC is expected to insist on production reduction, but the rate of production reduction may be adjusted
Another major event on the agenda was the OPEC+ production reduction meeting in Vienna on July 1 and 2, which appeared to be much less uncertain. The recent collapse in oil prices should make OPEC's decision easier. Analysts say the crude oil market is likely to remain stable as long as OPEC insists on cutting production and extending production.
The chief market analyst for oil Rystad energy expects crude oil demand to accelerate as the International Maritime Organization (IMO) will come out of the 2020 rules later this year, and OPEC may not cut production as previously called.
Standard Chartered Bank forecast shows, "if OPEC production remains at the current level, global demand will exceed global supply." While the data suggest that the OPEC will not immediately plunge into crisis, looking back on past indicators has been worrying. OECD (OECD) oil demand fell sharply in March and is the worst weekly data released since 2008.
But Standard Chartered Bank argues that demand has weakened recently, but the latest data for April allayed concerns, showing a small rebound from March. The latest EIA data also showed a decline in US crude oil inventories and an unexpected decline in upstream production. Standard Chartered Bank said that given the speculative pressure based on trade concerns, the OPEC was not yet fully out of trouble, but ministers might rest assured that the data appeared to be stabilizing.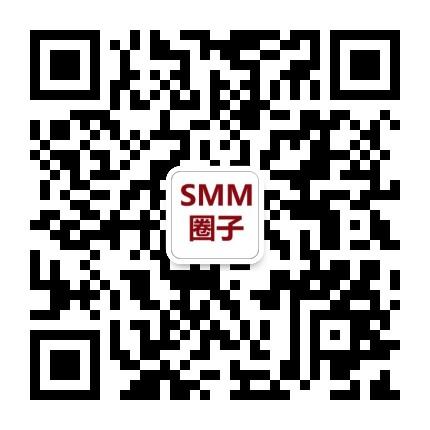 Scan QR code and apply to join SMM metal exchange group, please indicate company + name + main business