SMM Network News: June 5, "Gangyan Gaona Technology Co., Ltd., AVIC International supply chain Technology Co., Ltd., Fushun Special Steel Co., Ltd. Grass-roots party organization joint construction, technology exchange meeting" was held in Fushun Special Steel Group of Northeast China. Yin Fajie, deputy general manager of Gangyan Gona, and Li Fan, director of the Special Steel Department of AVIC supply chain, attended the exchange meeting. Fushun Special Steel leaders Sun Liguo, Sun Dali and other in-depth exchanges with user representatives.
Steel Research Gona was formerly known as the Institute of High temperature Materials of the General Institute of Iron and Steel Research. In recent years, Fushun Special Steel and Steel Research Gona together to undertake more than 30 national scientific research projects. The two sides have jointly overcome the technical problems of superalloy engineering, so that the quality and properties of the products have made great progress, especially the microstructure uniformity of large size bars has reached the physical level of Europe and the United States. At present, the two sides are increasing cooperation in import substitution. In recent years, the Special Steel Division of AVIC International supply chain Technology Company has assisted Fushun Special Steel to broaden the sales channels of aviation materials, given strong support in metal charging, and took the lead in promoting the recycling of superalloy return materials in Fushun Special Steel.
Sun Liguo, general manager of Fushun Special Steel, said in his speech that Gangyan Gaona and AVIC International supply chain are Fushun Special Steel's strong strategic partners, and the three units have forged a profound friendship in the process of long-term cooperation. Fushun Special Steel will always adhere to the more special development path of special steel, continue to take accurate technical marketing as its starting point, constantly improve the ability of contract delivery, stabilize and improve product quality, and vigorously do a good job in production and jacking work to further meet the needs of users.
Yin Fajie, deputy general manager of Gangyan Gona, and Li Fan, director of the Special Steel Department of AVIC supply chain, said in their speeches that after years of continuous development, the gap between the quality and performance of Fushun Special Steel's high-end products and European and American products is getting smaller and smaller, and many products have reached or exceeded the level of European and American products. Especially since the beginning of this year, with the increase of mutual cooperation projects, Fushun Special Steel has greatly improved in the timeliness of supply, product quality, after-sales service and so on. It is hoped that in the future, we will carry out deeper cooperation with Fushun Special Steel in more fields, so as to achieve complementary supply and demand and win-win cooperation.
Professor Wang Minqing made a report entitled "Progress in the Development of New Materials and Project Cooperation". Yu Teng, deputy director of the superalloy room 1 of Fushun Special Steel Technology Center, and Zhang Peng, director of the superalloy room 2, made reports entitled "Research on the causes of Metallurgical defects of Superalloy in the process of vacuum Arc remelting" and "the present situation of the Development of Superalloy in Fushun Special Steel".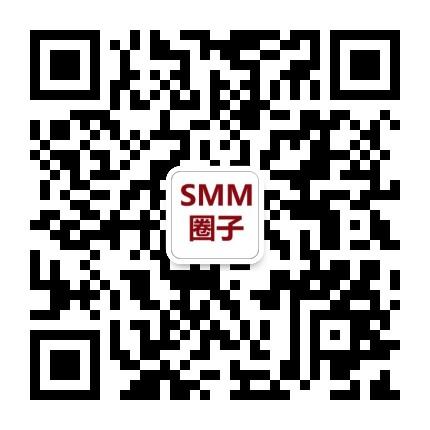 Scan QR code and apply to join SMM metal exchange group, please indicate company + name + main business