SMM News: London Metal Exchange (LME) nickel jumped to a two-week high on Friday amid fears that supplies of nickel from Indonesia, a major producer, would be disrupted as flooding affected some of the local nickel mines.
Floods in Indonesia's Sulawesi nickel region have raised fears of disruptions in Indonesian nickel supplies. Indonesia is a major nickel producer and exporter and a major supplier of nickel to China's stainless steel industry.
The LME index of three-month nickel rose 1.9 per cent to a two-week high of $12065 a tonne, after the latest 1 per cent rise to $11965 a tonne.
Shanghai nickel rose as much as 3 per cent to 101360 yuan a tonne since may 28, before closing up 1.7 per cent.
"there was a gap in the July nickel contract in Shanghai," said a nickel industry analyst in China.
At the same time, most of the other basic metals fell after Chinese data showed that industrial production above the scale of May grew at a year-on-year rate of 5%, the lowest in more than 17 years, well below expectations, and fixed asset investment growth from January to May was not as expected.
The added value of China's industries above scale rose 5.0 percent in real terms in May 2019 from a year earlier, down 0.4 percentage points from April, the National Bureau of Statistics said on Friday. Judging from the month-on-month comparison, the added value of industries above scale increased by 0.36% in May compared with the previous month. From January to May, the added value of industries above scale increased by 6.0% compared with the same period last year.
In addition, in May 2019, retail sales of consumer goods in China totaled 3.2956 trillion yuan, an increase of 8.6 per cent in nominal terms over the same period last year (6.4 per cent in real terms excluding price factors, all of which are nominal except as otherwise noted).
China's primary aluminium (electrolytic aluminium) production rose 2.4 per cent to 2.98 million tons in May compared with the same period last year, according to the Bureau of Statistics. In the first five months of this year, China produced 14.45 million tons of primary aluminum, an increase of 2.7 per cent over the same period last year. In May, domestic production of ten non-ferrous metals, including copper, aluminum, lead, zinc and nickel, rose 2.2 per cent from a year earlier to 4.74 million tons.
From January to May this year, China's production of 10 non-ferrous metals increased by 4.0 per cent from a year earlier to 23.41 million tons.
LME copper for three-month delivery fell 0.3 per cent to $50 a tonne, after LME inventories jumped sharply, supported by supply concerns in Chile and Zambia.
The main August copper contract on the Shanghai Futures Exchange closed 0.1 per cent lower at 46340 yuan a tonne.
Zambian President Edgar Lungu said on Thursday that he would fine mining companies that fail to comply with Zambian laws and sever ties with them, escalating tensions with Vedanta, an Indian-listed company.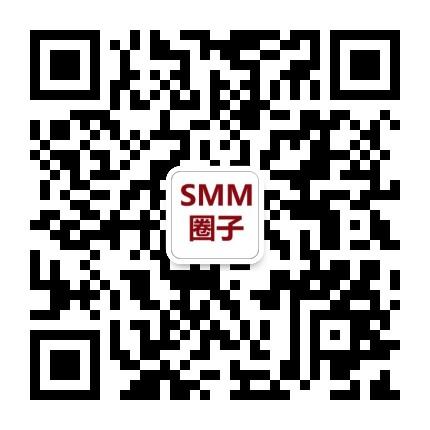 Scan QR code and apply to join SMM metal exchange group, please indicate company + name + main business