SMM News: Shandong Longkou East China Sea in June, sea breeze, refreshing and pleasant. Located in the seaside Nanshan Aluminum Co., Ltd., in and out of busy vehicles, from here the aluminum plate, supporting Boeing, Airbus, China C919 aircraft, supporting China's high-speed rail, bullet trains, supporting BMW, GM. The development and growth of Nanshan Aluminum Industry has effectively promoted Longkou to become a "famous aluminum transportation city in China" and a demonstration zone for the establishment of well-known brands in the national transportation and packaging aluminum and products industry.
On June 13, "Media Eye sees Yantai focus on Manufacturing Innovation" the national media Yantai walked into Nanshan Aluminum Co., Ltd. More than 30 central, provincial and municipal key news websites, print media, mobile new media editors and journalists feel the development pulse and vitality of Nanshan aluminum industry at close range.
Deep ploughing for 30 years to build the shortest and most complete aluminum industry chain in the world
Nanshan Aluminum Co., Ltd. was listed on the Shanghai Stock Exchange in 1999. over the past 30 years, the company has always adhered to the development strategy of "innovation-driven, high-end manufacturing, precision and deep processing". It has established a thermoelectric-alumina-electrolytic aluminum-casting-aluminum profile (hot rolling-cold rolling-foil rolling / forging) the world's only short-distance industrial chain with the most complete aluminum. Products have been involved in aviation, aerospace, automotive, rail transit, ships, containers, industrial profiles, fine civil profiles and other dozens of fields.
In recent years, Nanshan Aluminum, as the representative of the advanced productive forces of China's aluminum processing industry, has actively responded to the national high-quality development strategy and seized major development opportunities under the guidance of the major project of promoting the transformation of new and old kinetic energy in Shandong Province. we will speed up the international and cutting-edge march of the high-end aluminum material industry, take the lead in breaking through foreign monopolies in aluminum can packaging products, and occupy a dominant position in the domestic market. The contracts for the supply of disc and shaft forgings for aero engines and aircraft landing gear forgings have been signed with Rollo in England and Saifeng in France. Now it has officially supplied aviation materials and automotive materials for Boeing, Airbus, BMW, General Motors and other international first-class enterprises. It has become a member of the world's most cutting-edge aviation materials supplier club and the first domestic passenger car four-door two-cover aluminum plate manufacturer.
"Media Eye sees Yantai focus on Manufacturing Innovation" National Media Yantai Walk into Nanshan Aluminum Co., Ltd.
"Media Eye sees Yantai focus on Manufacturing Innovation" National Media Yantai Walk into Nanshan Aluminum Co., Ltd.
"Media Eye sees Yantai focus on Manufacturing Innovation" National Media Yantai Walk into Nanshan Aluminum Co., Ltd.
Strategic Transformation, focusing on the highest-end Aviation Plate in the Industry
In the field of aviation plates, Nanshan Aluminum Company realized batch supply to Boeing in 2017, and its aviation products were highly recognized by Boeing in 2018, achieving 100% on-time delivery and 100% qualified quality, and successfully realizing the expansion of plate certification specifications. Boeing signed a five-year long-term contract.
In 2018, it passed the product certification of Airbus A320 wing long truss extruded profile, and began mass production of wing long truss extruded profile for Airbus, becoming the third company in the world and the first company in China to be qualified for the production of this material.
In October 2017, Nanshan Aluminum signed seven five-year contracts with Rollo for disk die forgings for aero engines, and completed the trial production of the first batch of products in June 2018. In July of the same year, it also signed a supply agreement with Rollo on shaft forgings for aero engines. In June 2018, the contract of aluminum alloy forgings for A320/A330 landing gear was officially signed with Safran Landing Gear Systems Company, indicating that Nanshan Aluminum has been recognized by the world's leading aircraft parts manufacturing enterprises, and will become another important base for the research and development and production of aviation die forgings, especially aircraft structure parts in the future.
In July 2018, Nanshan Aluminum and Feizhuo Aerospace formally signed a joint venture and cooperation contract. The two sides will jointly invest in the construction of deep processing production lines for aviation components in Nanshan Aviation Industry Park. Relying on Nanshan Aluminum's R & D production capacity and Feizhuo Aerospace's strong management technology experience, the two sides will expand the deep processing market of aeronautical materials in China and the world.
In China, Nanshan Aviation Materials and China Merchants signed a cooperation agreement, successfully completed the directional development of high-performance skin materials and a new generation of high damage tolerance thick plate products for China Merchants C919 aircraft, and has become a qualified supplier of China Merchants Flying.
"Media Eye sees Yantai focus on Manufacturing Innovation" National Media Yantai Walk into Nanshan Aluminum Co., Ltd.
Nan shan aluminum co., Ltd.
Technical innovation, successful research and development and production of aluminum sheet for automobile
At present, automobile lightweight has become a market trend, aluminum body and parts are more and more widely used, so Nanshan Aluminum Industry regards automobile plate as another kind of high-end products.
In order to become the raw material supplier of automobile manufacturers, we must first pass the qualification certification of automobile plate production. It is understood that ordinary aluminum products only need to meet four certification projects, and automobile plate certification projects up to more than 30, aluminum sheet strength, toughness, stability and other technical indicators have higher requirements, the difficulty of research and development and production can be imagined.
In order to solve the biggest problem of R & D technological innovation, Nanshan Aluminum Industry, relying on the only national aluminum alloy pressure processing technology center in the industry, has established in-depth cooperation with a number of domestic universities and scientific research institutes, and introduced technical experts from abroad to make new breakthroughs in the research and development and production of automobile plate products. Meng Fanlin, general manager of Nanshan Aviation Materials Park medium and heavy Plate Company, said that Japanese enterprises have passed the certification 11 times, and Nanshan Aluminum has passed the automobile plate certification only 5 times.
At present, Nanshan Aluminum has an annual output of 200000 tons of medium and heavy plate project has been stable production, become the first domestic passenger car four-door two-cover aluminum plate manufacturer, successfully fill the gap in the domestic market. At present, the automobile plate has passed the material certification of the international well-known new energy automobile enterprise mainframe factory, BMW, General Motors, FAW Volkswagen, Fiat, Chrysler, Nissan, Guangzhou Auto New Energy and other automobile mainframe plants, breaking through the key technologies such as high formability technology of automobile plate, and filling in the blank of domestic automobile aluminum plate research and development and production capacity. At the same time, Mercedes-Benz, Honda, Subaru, SAIC Volkswagen, Geely, Weilai and other mainframe factory material certification.
Go abroad and further optimize the structure and layout of Industrial chain
In recent years, Nanshan Aluminum Industry has vigorously responded to the national "Belt and Road Initiative" initiative and actively sought to "go out" in order to optimize the industrial structure, obtain economic resources, strive for technological sources, and break through trade barriers. Efforts should be made to cultivate new advantages of participating in international economic cooperation and competition under the condition of economic globalization, and to speed up the building of large multinational corporations with international competitiveness. Since 2017, Nanshan Aluminum has planned to build an annual capacity of 1 million tons of alumina in Bintan Island, Indonesia, supporting the construction of an installed capacity 75MW thermal power plant, a port with an annual throughput of 20 million tons, as well as projects such as reuse of heating and backwater, wastewater treatment, flue gas treatment, comprehensive utilization of fly ash, etc., which will be used for alumina production, power supply, transportation of products and raw materials, etc., after the completion of the project, The company will be able to use Indonesia's rich bauxite and coal resources to produce alumina, achieve lower-cost alumina production capacity, and enhance the company's potential for development. At present, the construction of wharf facilities has been completed, and other projects are being carried out in a steady and orderly manner.
In the future, Nanshan Aluminum Industry will take promoting the transformation of new and old kinetic energy and realizing high-quality development as its leadership, take innovation and development and repay society as its own responsibility, and continue to make efforts in high-end manufacturing. We will continue to expand the certification scope, specifications and grades of high-end aluminum materials such as aviation and automobile, and actively develop deep processing to achieve the extension and value-added of the industrial chain. Nanshan Aluminum Industry will be built into a world-class supplier of aviation materials and a world-class aluminum processing enterprise.
"[investment must see] Trade friction news flying all over the metal how to win in chaos?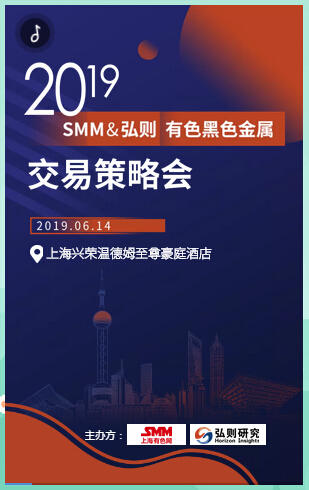 "Click to enter the registration page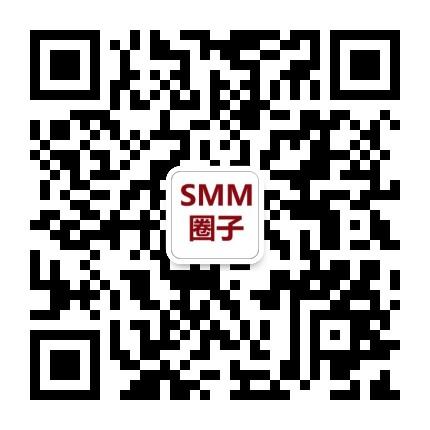 Scan QR code and apply to join SMM metal exchange group, please indicate company + name + main business