SMM News: according to media reports, since the second half of last year, Huatai Automobile body Manufacturing Co., Ltd. Tianjin Huatai Automobile body Manufacturing Co., Ltd. "Tianjin Huatai") is in a "semi-stop production" state, the monthly start time is about 3 to 5 days, daily production of about 30 vehicles, but also some months of non-production for the whole month.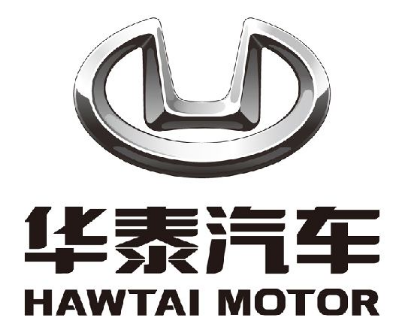 Tianjin Binhai New area, south of Haiyou Avenue, is Huatai Automobile Tianjin production base Tianjin Huatai. The base is still engaged in vehicle manufacturing, Huatai Automobile's new energy vehicles are mostly produced in Tianjin Huatai.
An employee of Tianjin Huatai quality Department said that since September last year, Tianjin Huatai began to default on employees' wages, and many employees called the Tianjin municipal government's convenience hotline "12345" to lodge complaints, and the unpaid wages were paid as a whole before the Spring Festival in February this year. However, after that, Tianjin Huatai once again owed wages, which has been in arrears for three months so far. At the same time, a large number of employees left Huatai in Tianjin, with more than 1000 production workers in 2017 and only about 200 now.
According to media reports, Huatai car Ordos and Rongcheng production base is also completely suspended, Ordos base, Beijing Huatai automobile headquarters also has arrears of staff pay.
In addition to arrears of wages to employees, Huatai Automobile also has a number of arrears to suppliers, engineering construction companies and other incidents. Since 2013, Huatai Motor Group and its subsidiaries have been involved in 136 lawsuits, according to China referee Wenshu. Com. Among them, there were 42 labor contract disputes, mainly arrears of wages to employees, and 12 arrears to suppliers or engineering construction companies, of which Tianjin Huatai owed about 3.4 million yuan to China Construction third Bureau Group Co., Ltd., and Jiangyin Huade Jiangyin Construction Industry Group Co., Ltd., the project payment is about 30 million yuan. Among its many litigation, it also involves the local government of Ordos and Jiangyin. Miao Xiaolong, the legal representative of Huatai Automobile, was added to the list of "restricted consumers" on January 18 this year, according to the China Executive Information Open Network and other information.
In analyzing the reasons for the arrears of wages in Huatai, internal employees said, "the company has no money, even the Group (Beijing headquarters) are in arrears of wages."
According to Huatai Motor's 2018 annual report, last year's operating income was 18.18 billion yuan, a net profit of-1.6 billion yuan attributable to the shareholders of the parent company. The net cash flow from operating and investment activities was 2.06 billion yuan and-50.91 million yuan, and the balance of cash and cash equivalents at the end of the period was 2.899 billion yuan. By the end of 2018, Huatai's current liabilities totaled 26.04 billion yuan and liabilities totaled 37.566 billion yuan.
In the first half of 2018, Huatai Automobile described as follows: the company has issued bonds that currently exist in 6.4 billion, of which 5 billion will enter the resale period next year and 1.4 billion will expire next year, and the company will continue to seek new financing opportunities in the second half of the year.
It is reported that Huatai Motor Company issued three issues of corporate bonds in 2016, namely, "16 Huatai 01", "16 Huatai 02" and "16 Huatai 03", with amounts of 2 billion yuan, 1 billion yuan and 2 billion yuan respectively. On July 28 and October 26 this year, "16 Huatai 02" and "16 Huatai 03" will face resale. In addition, Huatai Motor's 2016 private bond "16 Huaqi 02" (1.4 billion yuan) will also mature on July 26 this year.
Huatai Automobile sales data, base suspension, employee arrears, supplier arrears, short-term debt and net cash flow and other information, Huatai Automobile is facing a lot of business difficulties and financial pressure.