SMM News: Dow futures fell 0.3%, S & P 500 fell 0.3%, Na Index futures fell 0.5%.
Global stock markets fell, from Asia-Pacific stock markets to European stock markets to US stock index futures; oil prices fell more than 3% under pressure of risk sentiment; safe-haven yen and gold rebounded strongly, especially gold prices rose as much as more than $10 today.
Today, the Asia-Pacific stock market closed down: Hong Kong's Hang Seng index tumbled more than 1.7%, Japan's stock market and China's Shanghai Composite index both fell; European stock markets also opened lower across the board, with the European Stoxx 600 index down 0.4%; Italy's FTSE MIB index down more than 0.8%.
20:30 Beijing time, the United States will also release the May Consumer Price Index report, which is also the biggest market data tonight, is bound to have a significant impact on the Fed's interest rate cut expectations, as well as the trend of the dollar.
[latest data] CPI in the US rose 1.8 per cent in May from a year earlier than expected
Dailyfx, a foreign exchange information website, wrote that if the data did not perform as expected, it would further heat up the Fed's expectations of a rate cut, but market valuations suggest that the Fed is likely to shift to a dovish policy stance that appears to have warmed the Fed's expectations of a rate cut.
Based on market expectations of the Fed's interest rate outlook, if there is little difference between the data and expectations, it should not have much impact on that expectation. However, if the data are much stronger than market expectations, interest rate cuts are expected to fall.
The key data this week are US retail sales released on Friday, and while US data are riskier, current market pricing also suggests that there is still room for the Fed to cut interest rates. So any bad data would further depress the dollar and US bond yields.
At this point, Trump tweeted, calling for the dollar to depreciate. The analysis believes that if the dollar is now in a strong position, then a few simple words will be difficult to devalue the dollar. But if the dollar is on its way to decline, such comments will be effective.
Focus individual stock
Qualcomm (71. 24, 0. 70, 0. 99%) extended its pre-market decline to 3.23% after the Federal Trade Commission rejected Qualcomm's application for a stay of antitrust rulings.
Beyond Meat reversed its previous decline in pre-market trading and is now up 4.89 per cent. JPMorgan Chase (110.68, 0.34, 0.31%) downgraded to neutral yesterday.
Cisco (57.110.69, 1.22 per cent) fell 1.59 per cent in pre-market trading, and William Blair today downgraded it to the same level as the market.
Federal Aviation Administration: Boeing (349.33,-4.47,-1.26%) 737 MAX is sure to fly again by the end of the year. Once security is confirmed, the 737 MAX will resume service.
Credit Suisse (11.72, 0.09, 0.77%): Ruixing (17.6,-0.85,-4.61%) coffee outperformed the market with a target price of $24. Morgan Stanley (43. 67, 0. 38, 0. 88 per cent): first rated by Luckin Coffee, with a target price of $21.
The Shanghai Municipal Network Information Office and the Municipal Market Supervision Bureau jointly conducted a public interview with Baidu (115.37,3.61, 3.23%) Shanghai Branch. Baidu fell 1.09% before the day.
Facebook (178.1, 3.28, 1.88 per cent): more than 720 million people per month and more than 140 million people a day spend at least one minute on Facebook Watch.
Regis:, the US hair salon operator, will allow Google (1078.72,-1.66,-0.15 per cent) users to book salons through Google search and Maps.
Uber plans to provide flying taxi services in Melbourne in 2023.
Amazon (1863. 7, 3. 07, 0. 16%) terminated its American takeout delivery business, Amazon Restaurant.
Google reformed its lobbying team to deal with regulatory review in the United States. Google has sacked about six lobbying companies as part of a major overhaul of its global government affairs and policy operations.
I can't wait to cut interest rates! Trump shouts Federal Reserve euro by roll call
Us President Donald Trump has blasted the Fed twice this week, arguing that currencies such as the euro have gained an advantage in devaluing in addition to criticising interest rate rises too quickly.
As the June 18-19 interest rate meeting drew nearer and nearer, the Federal Reserve entered a period of silence in accordance with its usual practice, and in the face of the complex economic situation, the FOMC Committee faced difficult choices on monetary policy issues.
Us President Donald Trump once again pointed the finger at the Fed this week, and in addition to criticizing the Fed for raising interest rates too quickly, the exchange rate issue has also been mentioned again.
Global bond markets roar as if the Fed's rate cut is certain
The current performance of the global bond market is like the Fed cutting interest rates in the blink of an eye.
This can be seen from the scale and scope of the recent rise in the bond market, where the yield curve has been pulled down across the board. While Fed officials have repeatedly stressed that they will be patient with the next step, the Bloomberg Barclays index shows that the longer-maturing sovereign bond composite yield closed at 1.18 per cent last week, a level not seen since Mr Trump was elected president two weeks ago.
"this is almost a new form of bond market vigilance," Michael Purves, chief global strategist at Weeden & Co, told Bloomberg Television on Tuesday. The market "is like booing the Fed," he added.
When will the interest rate be raised after three interest rate cuts? Traders have decided for the Fed.
Analysts point out that European dollar futures traders are now largely convinced that the Fed will cut interest rates. At the same time, they have begun to speculate about the Fed's next move after cutting interest rates, that is, when the Fed will resume raising interest rates.
This speculation can be seen at the back end of Eurodollar futures prices, which are starting to steepen again, pricing the Fed to raise interest rates as soon as the end of 2020, during the next presidential election.
That is to say, although Fed Chairman Powell has not yet made clear his determination to cut interest rates, the market has made it clear that he is likely to cut interest rates three times by the end of 2019, after which interest rate increases will resume as early as the end of 2020. In the expectation of the market, the cycle of interest rate cuts will be fierce and rapid, and will not last long.
Senior antitrust officials in the United States: Shi Ke learned from the spin-off of Google and Facebook
Del Rahim, the antitrust director of the US Department of Justice and assistant chief prosecutor, talked about antitrust issues in Israel. Delrahim said that decades ago, US antitrust authorities launched antitrust investigations against Standard Oil and AT&T, and today's experience in investigating antitrust practices by technology giants such as Google and Facebook can help lay the foundation for a new investigation.
The US antitrust law is guarded by the Justice Department and the FTC, and four companies are likely to be investigated, but the Justice Department and FTC do not work together, but act separately; the Justice Department investigates Google and Apple (194.81, 2.23, 1.16%), FTC investigating Amazon and Facebook.
Mr Del Rahim said in his speech that antitrust authorities had won court battles against large companies in the past. He points to major antitrust victories, such as the spin-off of Standard Oil at the beginning of the last century, which AT&T agreed to break up in 1982.
EIA cuts global oil supply outlook to 100.85 million barrels per day in 2019
According to the US Energy Information Administration in its short-term energy outlook report, the global liquid supply for 2019 is expected to be 100.85 million barrels per day, compared with an estimate of 101.11 million barrels per day last month.
World supply is forecast at 102.82 million barrels per day in 2020, compared with the last forecast of 103.03 million barrels per day. World demand is forecast at 101.14 million b / d in 2019, up from 101.36 million b / d last time.
Us demand is forecast at 20.64 million barrels in 2019, up from 20.7 million barrels last time.
"[investment must see] Trade friction news flying all over the metal how to win in chaos?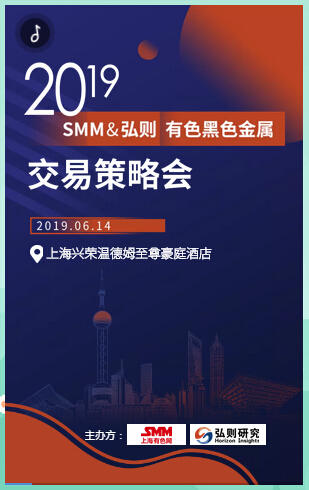 "Click to enter the registration page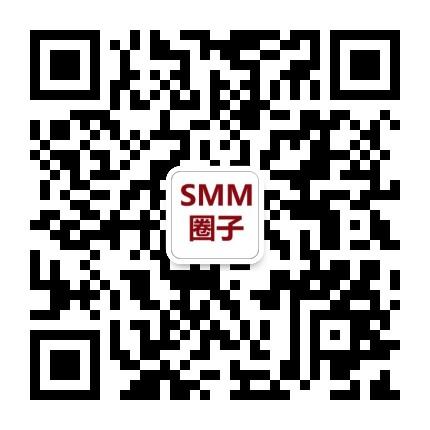 Scan QR code and apply to join SMM metal exchange group, please indicate company + name + main business