SMM News: according to foreign media reports, Toyota (Toyota) is speeding up the deployment of electric vehicles, will intend to achieve the goal of selling 5.5 million electric vehicles (not limited to pure electric) five years ahead of schedule. Toyota also plans to develop a solid-state battery by next summer to cope with the "sudden acceleration" of the popularity of electric vehicles.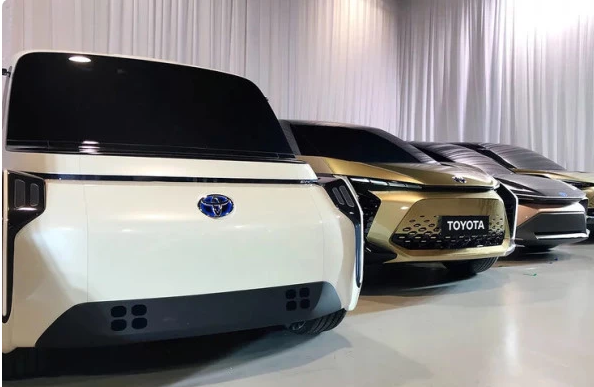 Toyota now aims to sell about 5.5 million conventional petrol-electric hybrids, plug-in hybrids, pure electric vehicles and hydrogen fuel cell vehicles by 2025, of which nearly 1 million may be pure electric vehicles.
Toyota's new roadmap was outlined at a briefing on the company's electric car plans on June 7 by Maoshu, Toyota's executive vice president and head of research and development.
In December 2017, the company said it hoped to sell 5.5 million electric vehicles by 2030. After revision, it was advanced to 2025.
The monastery added that the company hopes to launch a solid-state battery for electric vehicles before next year's Tokyo Summer Olympics. The technology is expected to lead to lighter, stronger, safer batteries and could be a breakthrough in the promotion of electric vehicles.
"hard work is not enough. You really should be able to do that. If possible, by the time the Olympic Games open next year, we hope to be able to show the public a solid-state battery. " Temple Maoshu said that the popularity of electric vehicles in the future "suddenly accelerated", "the progress has exceeded the target." We have entered a new era. "
Exhaust emission regulations
Toyota is speeding up its plans for electric vehicles, in part in response to increasingly stringent emissions requirements in China and Europe. The company plans to start producing electric vehicles in China next year and plans to launch at least 10 battery-powered BEV models around the world by the early 1920s.
Toyota will not give up the hybrid technology pioneered by the Prius. The company also plans to electrify all Toyota (Toyota) and Lexus (Lexus) models by 2025.
But pure electric vehicles have been given priority. As part of the new plan, Toyota plans to launch an ultra-compact two-seater electric vehicle in Japan in 2020, which will have a range of 100 kilometers and is ready to develop a new dedicated electric vehicle platform with partners. The car, named eTGA, is based on Toyota's latest global architecture module platform. The EV version of the global architecture is a consortium of nine companies led by Toyota, EV C.A. Spirit Corp. Develop and share the results of electric vehicle parts. Other members include Subaru, Mazda, Suzuki and Dafa.
Joint development with Subaru
Earlier this week, Toyota said it had reached an agreement with Subaru to jointly develop an all-electric platform for midsize and large vehicles, as well as an electric cross-border car.
A Toyota spokesman said the car will be unveiled in the early 1920s, with the United States as its main target market. Mr. Teri said Toyota is working with Suzuki and Dafa to develop a compact electric car.
The new platform will support changes to all six models, including a large SUV, a medium-sized cross-border car, a medium-sized van, a medium-sized sedan and a compact car.
Toyota demonstrated the clay concept of six models, all with unique electric vehicle designs, with long wheelbases, slit headlights, imaging side mirrors and no radiator grille.
ZEV factory
To better focus on the development of electric vehicles, Toyota set up a factory called Toyota ZEV Factory in November. This is an internal electric vehicle product development and business planning department, with 290 employees, using technology developed by EV C.A. Spirit to tailor products for the Toyota brand.
Mr. Teri warned that it will take a long time for electric vehicles to make a profit, and that a faster way to make a profit will be to adopt a new business model.
The idea is not just to make and sell cars, but to work with partners to extract profits from the entire life cycle of the product. This includes sales, leasing, sharing, peripheral services, used car sales, battery reuse and recycling.
"once these technologies are feasible, even if battery prices are still high, BEV's business will become viable," says Mr Teri. We have to speed up our work in this area, otherwise we will not be able to ensure our future survival. "
Analysts point out that the electric car market is maturing and Toyota is trying to seize the opportunity. Toyota has a full core technology foundation in this field, holding the right to the use of about 23740 patents worldwide, including motor, battery, electronically controlled (PCU), system control (ECU) and other key technologies for the development of electric vehicles. The maturity of the market, coupled with its own advantages in the field, has prompted Toyota to pay more attention to electric vehicles. Toyota has previously announced that it will commercialize all-solid-state batteries in the early 2020s, launch 10 electric cars by 2020 and open up 23740 electric vehicle patents until 2030, based on the idea of "contributing to environmental protection". Toyota will provide free of charge about the motor, electronic control (PCU) and other core technical systems.