SMM News: the global commercial engine is in the golden age driven by the aviation super cycle.
In this golden age, the world's top four engine manufacturers GE Aviation Group (hereinafter referred to as GE Airlines), the United States Pratt Whitney Group (Pratt & Whitney Group,) (hereinafter referred to as Pratt & Whitney), the British Rolls-Royce (hereinafter referred to as Rolls-Royce), French aero-engine manufacturer Safran SA (hereinafter referred to as Saifeng) each lead the coquettish. They compete on a new generation of turbine engines and make a lot of money.
This is more evident in GE Airlines. In the United States General Electric (GE) overall turmoil, the performance of GE Airlines has risen steadily in recent years.
GE's total revenue last year was $121.615 billion, down 0.39% from a year earlier, and a loss of $22.802 billion, more than tripling from a year earlier.
GE Airlines Group, with $30.6 billion in revenue, accounting for 1/4 of GE's total revenue, coupled with 20 per cent profit growth, made it the largest and most profitable business unit of GE, supporting GE's entire financial statements. Among them, the aircraft engine business with $22.7 billion in revenue, become the main force of GE absolute capital.
The importance of the aviation business to GE was even more prominent in the first quarter of this year.
In the first quarter of this year, GE Airways delivered 751commercial aircraft engines, up 15 per cent from a year earlier. Of these, CFM International, a joint venture with Safran (hereinafter referred to as CFM), delivered 424 LEAP aircraft engines, more than tripling from last year.
During the reporting period, GE's total revenue was $27.3 billion, down 2 per cent from a year earlier to $7.954 billion, up 12 per cent from a year earlier and accounting for nearly 1/3 of GE's revenue, well ahead of its power generation, oil and gas, healthcare and renewable energy businesses. Of this total, aircraft engine sales reached US $3.1 billion, up 24 per cent from the same period last year, and air services revenue reached US $4.8 billion, up 4 per cent from the same period last year.
In terms of profit contribution, GE Airlines made a profit of $1.66 billion in the first quarter, up 4% from a year earlier, accounting for 62% of GE's total profit for the current period.
Other business sectors are out of reach. First-quarter profits for healthcare, oil and gas and power generation were $781 million, $163 million and $80 million, respectively, while renewable energy lost $162 million.
GE was founded in 1892 and Edison, who invented the electric light, was one of its founders. Since the beginning of the lighting and generator business, GE has had aviation, home appliances, computer business, rail transit, finance, medical, energy, power distribution products, media (NBC Global), security and other businesses.
Since the establishment of the CEO post in 1963, GE has served five CEO terms. After the second CEO Jack Welch led GE to the top, his successors had a hard time.
The New York Times has pointed out that Welch's success is due to his dependence on the financial business, which contributed 60% of GE's profits. Relying on this financial strength, GE began to continue mergers and acquisitions, the scale of gradual growth, income continued to grow.
In 2001, Welch retired and Jeff Immelt took over. Three years later, GE has a market capitalization of nearly $400 billion, making it the most valuable company in the United States and a well-deserved "Captain America."
GE was hit hard during the 2008 financial crisis, with its market value falling below $100 billion in March 2009.
The risks and weaknesses of the century-old industrial giants' over-reliance on finance are highlighted.
Immelt decided to let GE return and focus on industry, spinning off media, most of its financial and home appliance businesses, and acquiring France's Alston (Alstom SA) 's power business, gobbling up oil and gas services giant BeckHughes. But until 2014, GE's financial business contributed the most, accounting for 45 per cent.
As a result of the reform measures, GE's share price has gradually recovered, from about $15 per share in early May 2010 to about $30 per share in April 2016. But since then it has stagnated.
In August 2017, under pressure from investors, Immelt, who had been in charge of GE16 for a long time, resigned. John Flanner takes over.
Flanner is trying to focus on aviation, renewable energy and power, and continues to divest assets: a merger of the century-old railway business to Westinghouse Brake, with plans to withdraw GE's stake in Baker Hughes in two or three years. As well as the reorganization of electric power business, the separation of independent medical business, and so on.
None of this has stopped GE's decline, and GE shares have fallen again.
On June 20, 2018, a month after GE announced the merger of its transportation business, GE was removed from the Dow Jones Industrial average, one of the top three stock indices in the United States. The direct trigger was that GE's share price had fallen to about $13 a share, less than 1/5 at its peak.
On October 1, 2018, Franner was forced out of office, and GE shares fell to $9.71 a share.
The new CEO is a Lawrence Culp parachuted from Danaher, an industrial instruments and equipment company. This breaks GE's tradition of promoting CEO from within. Danaher specializes in mergers and acquisitions and has more than 40 industry brands in a wide range of businesses, from industrial technology to dentistry.
The Airborne Culp focused on the digital business group whose fate was pending when Franner left office. This is a new business group built with a lot of money during the Immelt period. Two months before Flanner left office, the Wall Street Journal reported that GE was planning to sell the expensive digital business group.
In December, GE announced the sale of control of ServiceMax, an on-site service management software provider, to Silver Lake, and the spin-off of Predix, an industrial Internet platform. After the news, its shares soared more than 10% after the market opened.
Now, on GE's financial statements, the industrial business still has aviation, electricity, health care, oil and gas, and renewable energy. The other two spin-offs, transport and health care, will be completed in 2019.
When the health care spin-off is completed independently and oil and gas shares are gradually withdrawn, GE's industrial operations will be left with aviation, renewable energy and power generation. These three businesses accounted for 56 per cent of GE's revenue, according to first-quarter results.
In the GE break-up, the status of the aviation business continues to rise.
In 2017, GE Power Group had revenue of about $36 billion, which was GE's largest source of revenue, while GE Airlines had about $27.4 billion in revenue, second only to the power generation business, and already ranked first in all sectors in terms of profit contribution.
By 2018, in the context of the overall downturn in the traditional energy industry, GE Power Group's revenue was also surpassed by GE Airlines. In 2018, GE generating group revenue was $27.3 billion, down 22 per cent from a year earlier. GE Airlines' revenue reached $30.6 billion, up 13 per cent from a year earlier.
As of 2018, GE Airlines had provided about 70, 000 aircraft engines, accounting for 2/3 of the global Comac market, according to GE.
A GE employee told reporters that no matter how the group changes, aviation is GE's unshakeable trump card business.
The trump card business has a long history: GE Airlines will celebrate its 100th birthday this summer.
In 1917, during World War I, because of the limited speed and thrust of aircraft engines, the U. S. military needed a company that could develop turbochargers.
GE, who started the lighting business, had only one experimental team of engineers and mechanics. But it decided to compete with another company for the military project.
Two years later, GE engineer Sanford Moss developed a 350hp aircraft engine turbocharger, which was successfully tested on (Pikes Peak) at a height of about 14000 feet in Colorado. And enable the engine to eventually run at an altitude of 30,000 feet. This was an unprecedented altitude at that time.
The test flight in the summer of 1919 won GE the first U. S. government order related to the aviation business and announced the birth of GE Airlines.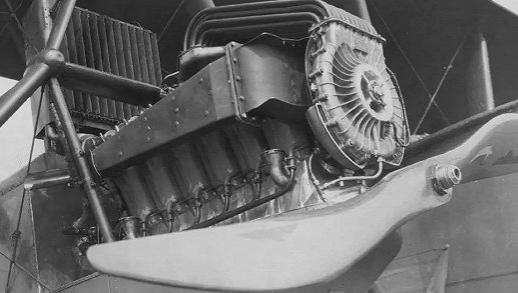 Since then, GE has been hanging all the way from military engines to develop the first jet engine in the history of the United States, the world's first turbojet engine flying at twice or three times the speed of sound, and the world's first large bypass ratio turbofan engine.
In the 1970s, GE Airlines began to enter the civil aviation market. At present, 90 per cent of Boeing aircraft around the world use GE engines.
GE Airlines' latest development of the largest thrust engine in history, the GE9x, has received an order for 700 units. The main customers of GE9x engines are Boeing 777x aircraft. The plane is obtaining an airworthiness certificate from the Federal Aviation Administration (FAA).
GEnx engines, mainly used on Boeing 787 aircraft, have been ordered for 2500 units, of which 1700 have been delivered. In China, a total of seven airlines operate Boeing 787 aircraft, six of which use GEnx engines.
In addition to GE Airlines own brand engine, its joint venture with Safran CFM, products are also in short supply.
According to 2017 statistics from Aviation International Magazine, GE Airlines delivered 406 engines that year, ranking second in the world with a 14 per cent share.
At the top of the list was CFM. Its CFM56 and LEAP engines account for 58 per cent of the global aero-engine market. GE Airlines and Safran split the company's profits equally.
CFM will produce 1800 LEAP engines this year and 2000 next year. So far, the engine has ordered nearly 18000 units, seven years later.
The formation of CFM, was one of the most dramatic decisions made by GE.
Saifeng, which makes military aircraft, was founded in 1945, then known as Snecma. In 1971, Rene Ravaud, then president of aviation engine, said that the market prospect of commercial aircraft was very good, but Safran wanted to change from military to commercial, his own strength was limited, and he needed to find a partner.
"at that time, the aviation market was about the same as it is now, just a few companies." Geller Mehster, president and chief executive of CFM (GA L M é HEUST), told reporters about the legend.
By "these companies," he refers to Rollo, Pratt & Whitney and GE Airlines.
Rene Ravaud did not choose to work with Rorro, a neighboring country. During World War II, Britain bombed France, which once surrendered to Germany. The French war hero Rene Ravaud lost his right arm when he bombed the western French military port city of (Brest).
Of the two American contestants, Saifeng first expressed his intention to cooperate with Pratt and Whitney. But at the time, Pratt & Whitney did not want to unite with its competitors and turned down the offer.
The only thing Saifeng can think about is GE.
Gerhard Neumann, then president of GE Aeronautics and Development, was a German Jew. In order to avoid being forced by the German Nazis, he entered Kunming from Hong Kong, China and became a mechanic for the Chen Nade Flying Tigers. As a legend in the history of American aviation, he reassembled the parts of the Japanese wreckage that had been shot down into a perfectly flightable plane.
In an era when fax machines were not yet widely used, with letters that took a week to reach each other, the two sympathetic tough men signed an agreement in 1974 to set up CFM, to produce commercial aircraft engines. Safran and GE each own 50 per cent of the joint venture.
It was not until 1978 that CFM finally received its first order from United. Since then, CMF engine has gradually swept the global civil aircraft engine market, ranking first for many years.
CFM is also the only foreign power plant supplier to supply the C919, a domestic commercial aircraft in China. The engine used in the aircraft is the LEAP-1C produced by CFM.
GE aviation business has entered the Chinese market for 40 years. According to (Ascend) statistics, a global professional aviation consultancy, there are more than 8300 in-service civil engines in China, of which 5800 are from GE Airlines and CFM.
In 1992, when Xiang Weiming, Global Vice President of GE and President of GE Aviation Greater China, joined GE, the aviation business segment was called "GE Aeroengine Group". He recalled to reporters that at that time, GE Airlines Greater China had only ten people, had only engines, and had only 300 installed units.
At present, GE Airlines has 880 employees in Greater China and has a factory in Suzhou with about 480 people. In addition to the engine, there are general aviation, business aircraft, avionics, 3D printing and digitization and other services.
In the current global aviation community, Chinese-made aircraft ARJ21 and C919 are the focus of attention.
Xiang Weiming symmetry, ARJ21 is a 90-seat regional aircraft independently developed by Comac, including basic, cargo and business aircraft and other models, which uses the CF34-10A engine of GE Airlines.
On November 29, 2015, the first ARJ21 regional airliner, which lasted 13 years, arrived in Chengdu and delivered it to Chengdu Aviation Co., Ltd. (Chengdu Airlines), which was officially put into operation.
Xiang Weiming said that the ARJ21 aircraft has entered the mass production stage and currently has three users. Chengdu Airlines has 12 ARJ21 in use; another ARJ21 has been delivered to Inner Mongolia Tianjiao Aviation Co., Ltd.; Urumqi Airlines will also purchase the aircraft.
According to the requirements of the National Development and Reform Commission and the Civil Aviation Administration, Air China, China Southern Airlines and China Eastern Airlines will each order 35 ARJ21, from next year.
The C919 is the first domestic trunk civil aircraft with independent intellectual property rights of the Commercial aircraft Corporation of China (Comac). It has been developed since 2008 with a maximum capacity of 190 passengers.
According to Xiang Weiming, there are already three C919 aircraft in test flights, and three more will be put into test flights this year.
The C919 plans to obtain an airworthiness certificate by 2020. In February 2018, Comac announced that it would deliver its first C919 single-aisle airliner in 2021.
GE Aviation Group is also actively involved in the bidding for CR929 aircraft.
CR929 is a 280-seater wide-body airliner developed by Comac and (UAC), a joint venture between Comac and Russia's United Aviation Manufacturing Group.
"in the active bidding process, the first phase of the bidding is mainly for engines and short cabins." Xiang Weiming said that the follow-up will be held with Comac business negotiations, is expected to make a decision by the end of this year.
For the avionics bid, which will begin immediately, GE Airlines, a joint venture between GE Airlines and China Aviation Industry Corporation Limited, will participate in the bidding.
GE Airlines spends about $1 billion a year on research and development and technology, including on digitization.
Xiang Weiming is now most worried about whether engine parts will appear on the new US tax list. If unfortunately "on the list", this will affect GE Airlines procurement in China. After imposing a 25 per cent tariff on $200 billion of Chinese goods, the US will impose tariffs on about $300 billion of Chinese goods after brewing a new round of trade frictions.
GE Airlines purchased nearly $550 million worth of parts in China in 2018 and could reach $700 million this year, involving major components such as casings and turbine disks for engines such as LEAP, GEnx, GE9x and CF34.