SMM, June 6 / PRNewswire-Asianet /-
According to market news, the Indonesian government will re-examine all mining companies that have received export quotas for nickel mines, and if they do not have the corresponding nickel smelting capacity, they will withdraw their export quotas for nickel mines.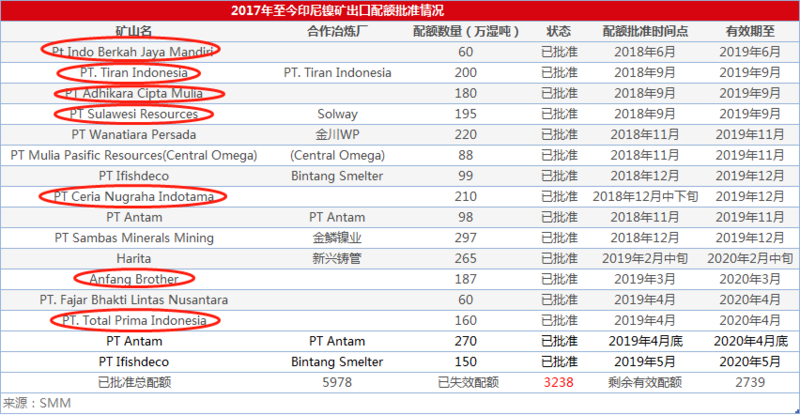 According to SMM data, Indonesia is currently shipping a total quota of 27.39 million wet tons, all of which are currently being shipped. Among them, Indo, Tiran, ACM, Solway, Ceria, Anfang Brother, TPI and other mining enterprises do not have supporting smelting projects, involving a quota of about 10 million wet tons.
According to SMM research, the news was released after the Indonesian general election, but has not yet been strictly implemented, and most nickel mining agents said they had not received the relevant news.
As Indonesia is during the Eid al-Fitr holiday this week, the details will not be clear until after the end of Eid al-Fitr, and SMM will continue to follow up.
For more information, please subscribe to the SMM Ni Research Group products "China Ni Industry chain General report" and "China Ni Industry chain High end report". Get the latest nickel ore, nickel pig iron (China + Indonesia), electrolytic nickel, nickel sulfate, stainless steel (China + Indonesia) related data analysis and market analysis! For order and trial, please call 021 5166 6865 QQ 2880 615019, contact: Gao Yin
(SMM sings TEL: 021 to 51666865 QQ:2880615019)