SMM News: the middle of the year to, MLF (medium-term lending convenience) concentrated maturity, liquidity is under certain pressure.
On Thursday, June 6, the central bank announced that in order to hedge the influence of factors such as MLF and reverse buyback maturity and government bond issuance and payment, and to maintain reasonable and abundant liquidity in the banking system, the one-year MLF operation of 500 billion yuan was carried out and the bid interest rate was 3.3 percent. The same as the previous period.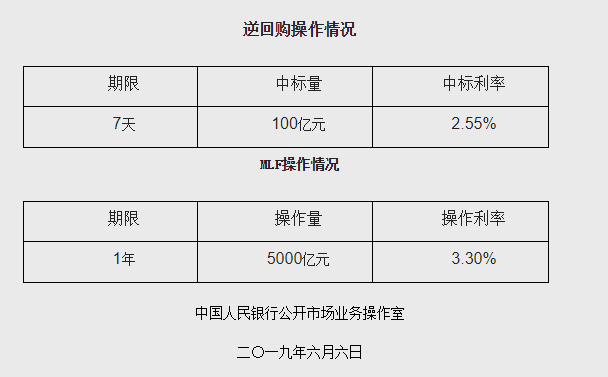 Today, the central bank had 463 billion yuan of MLF due, and earlier returned 20 billion yuan through the reverse buyback window. It is estimated that the full caliber net withdrawal funds considered by the people's Bank of China in the open market this week for MLF is 283 billion yuan.
(in the process of continuous update. )