SMM News: recently, the hottest topic in the new energy industry in addition to the vehicle itself is the new energy return policy, although it is still in the replacement transition period, but it will also come to an end. So, in this case, what about the current new energy model policy? Today let's take BYD Song DM as an example.
There will be no price increase as a whole
In the real sense of new energy models in China, the field of vision of consumption is actually only a few years. Before the explosive growth of new energy models, most people held a wait-and-see attitude. After all, anyone who treats an emerging product has a subjective element of mistrust.
For the domestic market, both traditional car manufacturers and new car makers have gained a certain market share at the same starting line. Under the situation of this large market, no car company has taken the lead in announcing price increases. On the contrary, many car companies still continue to sell at the original price by means of continuous subsidies from manufacturers.
After all, in the face of the immature energy market, we can only pay more attention to the price war, so after the introduction of the refund policy, no car company is willing to be a "crab eater first." In the situation of losing the price advantage, it is easy to be suppressed by other brands.
What is Song DM's policy on new energy?
BYD Song DM sold 27000 units in 2017, which has to be said to be unmatched by anyone in the same class. After the 2018 replacement, it maintained a good momentum of annual sales growth of 21% compared with the same period last year. 4.9 side 100 km acceleration, 1.4 L 100 km fuel consumption, pure electricity mode 80 km mileage so that Song DM mixed in the car circle.
Song DM is a plug-in hybrid vehicle. According to the 19-year annual new energy vehicle subsidy measures released in March 2019, the purchase subsidy for plug-in hybrid vehicles has been reduced to 10, 000 yuan from 22000 yuan last year. And the abolition of local subsidies, so now the purchase of Song DM can only enjoy a subsidy of 10, 000 yuan.
However, as it is still a transitional period, it will receive 0.6 times compensation in 2018 for licensing between 26 March and 25 June. By this measure, you can now get a 19800 subsidy for buying BYD Song DM.
Of course, the first is the price calculated according to the policy. In fact, after the new energy vehicle subsidy policy was announced in 2019, BYD announced that there would be no price increase for its models, even after the end of the transition period. Consumers still buy BYD models in accordance with the previous subsidy policy. Therefore, you can enjoy a total subsidy of 33000 yuan from the national subsidy of 22000 plus the land subsidy of 11000 yuan, and the extra money will have to be paid out of its own pocket. Whether it is afraid to rise or sincere "conscience" or, for consumers, this is a very willing thing to see.
Write it at the end.
In addition to the purchase subsidies mentioned in the article, Song DM, as a new energy vehicle, does not have to pay vehicle and ship taxes. Then, according to the state regulations to buy new energy vehicles can be free of lottery, no license, as long as there are indicators can be purchased. However, plug-in hybrid vehicles in a few cities such as Beijing, do not belong to new energy vehicles, but also like fuel vehicles to participate in number shaking and licensing. Finally, in addition to a few cities such as Beijing, new energy models will not be restricted to traffic.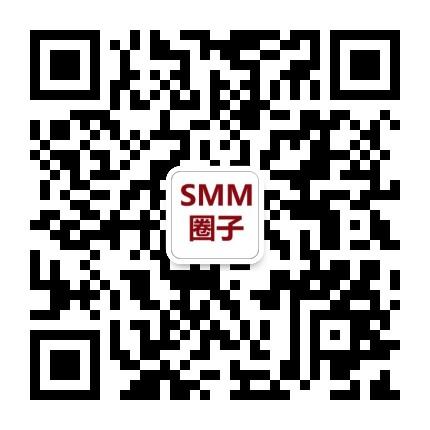 Scan QR code and apply to join SMM metal exchange group, please indicate company + name + main business