SMM News: the decline of the global semiconductor market has further intensified.
Sales in the global semiconductor market totaled $32.1 billion in April, down 14.6% from a year earlier and 0.4% from a month earlier, according to figures released Tuesday by (SIA), the American semiconductor industry association. This shows that the cold winter in the industry continues.
Global chip sales fell 15.5 per cent in the previous quarter from a month earlier, one of the biggest quarterly declines in the industry's history over the past 35 years. At the time, IC Insights, a market research firm, pointed out that the decline in actual chip sales in the first quarter was more severe than the three-month moving average reported by SIA, at 17.1%. It was the biggest recession in the agency's statistics since 2001 and the fourth since 1984.
Last fall, global semiconductor sales set an excellent record of more than 20 per cent growth for 15 months in a row.
SIA chairman and CEO John Neuffer said sales in all major regional markets, as well as in all semiconductor product categories, were falling.
On a month-on-month basis, semiconductor sales in China and Japan rose slightly, up 1.8% and 2.5%, respectively. Sales in the Asia-Pacific region as a whole and in Europe are still falling, by 2 per cent and 1.2 per cent, respectively.
In terms of year-on-year, as John Neuffer said, semiconductor sales in all major consumer markets are falling, and by a large margin. The US market suffered the biggest decline, at 29.5 per cent. Both the Chinese and Japanese markets fell 10.9 per cent. The entire Asia-Pacific market fell 10.7%. The European market fell 8%.
John Neuffer further said he agreed with the pessimistic expectations of the World Organization for Semiconductor Trade Statistics that global semiconductor sales would fall by 12 per cent this year.
However, such annual pessimistic expectations are partly related to a high base. In 2018, global semiconductor sales hit an all-time high of $468.8 billion.
The World Organization for Semiconductor Trade Statistics expects semiconductor sales in all major markets around the world to fall across the board in 2019. The US market is likely to fall 23.6 per cent, the Japanese market is likely to fall 9.7 per cent, the Asia-Pacific market, including China, is down 9.6 per cent, and the European market is likely to fall 3.1 per cent.
However, things are likely to improve next year. The World Organization for Semiconductor Trade Statistics expects global semiconductor sales to grow by 5.4% in 2020.
"[investment must see] Trade friction news flying all over the metal how to win in chaos?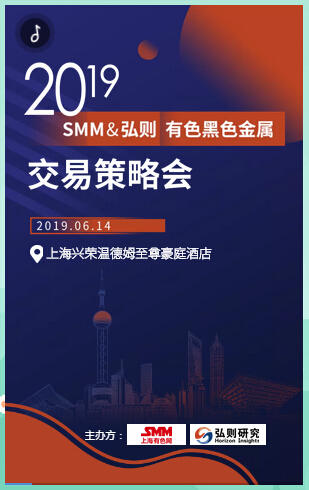 "Click to enter the registration page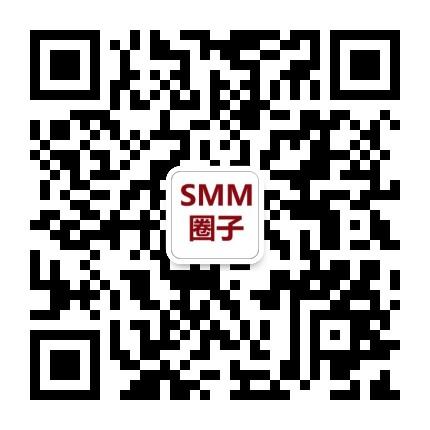 Scan QR code and apply to join SMM metal exchange group, please indicate company + name + main business