SMM News: Russia through the pipeline export of Ural crude oil pollution crisis has not yet ended, may become Russia refused to continue to reduce production in the second half of the year.
Russia's average oil output was 10.87 million barrels a day from June 1 to 3, down from an average of 11.11 million barrels a day in May and the lowest in three years since mid-2016, according to two sources familiar with the official figures.
An industrial source said that in May, Russia's crude oil exports were originally set at the maximum within the allowable range of production capacity, but the crude oil pollution incident was exposed in mid-April, and the exports of Russian crude oil producers were blocked. Large amounts of storage space had to be used to reduce production.
Wall Street has mentioned that the news on April 25 said that (Urals), the benchmark Ural crude oil exported by Russia to Europe, was contaminated with organic chlorides. Poland and Germany have suspended the receipt of the crude oil through the northern pipeline of the Druzhba pipeline (Druzhba Pipeline), which represents a flow of nearly 730000 barrels per day. The northern route of the pipeline can transport up to 1 million barrels of crude oil per day. It accounts for about 1 per cent of global crude oil demand. The Czech Republic and the Slovak Republic of the southern Druzhba pipeline also cited the same reasons for suspending the import of Russian crude oil through the pipeline because unusual crude oil impurities could damage refinery equipment.
At present, the southern pipeline of the Druzhba pipeline has resumed Ural crude oil exports, but the northern pipeline remains closed, and officials expect the complete pipeline system to be cleaned for several months. But Transneft, Russia's largest state-run oil pipeline operator, has promised to supply clean Ural crude to the Polish border on Sunday, June 9.
On Tuesday, WTI July crude oil futures closed up 23 cents, or 0.43 percent, at $53.48 a barrel. Brent August crude oil futures closed up 69 cents, or 1.13 percent, at $61.97 a barrel. Before trading, Brent crude fell to $60.23 a barrel, its lowest level in more than four months since January, and its WTI hit a daily low of $52.44 a barrel.
Igor Sechin, chief executive of Russian state oil company Rosneft, Russia's largest oil producer, said today that Russia should follow its will to produce crude oil, if the OPEC+ production reduction agreement is extended, according to financial media CNBC. He will seek subsidies from the government. However, he also acknowledged that the Ural crude oil pollution incident had a negative impact on Russia's crude oil supply.
But Russia's biggest oil producer is at odds with OPEC's "boss" Saudi oil chief. As mentioned on Wall Street, Saudi Energy Minister Faleh said on Monday that the current oil price fluctuations were "groundless" and that OPEC+ countries were reaching a consensus to continue to work to balance the crude oil market and avoid oversupply. The analysis said that this is suggesting that the production reduction agreement will be extended into the second half of this year.
Before mid-May, international oil prices had risen by more than 30 per cent this year, and two weeks of falls in mid-May sent oil prices down 20 per cent from their peak in late April. Oil prices accelerated before the close on Friday, falling more than 5 per cent on the day, trading at a more than three-month low. In May, PetroAmerica's WTI fell 16 per cent and cloth oil fell more than 11 per cent, both the biggest monthly decline in half a year since November last year.
Andrew Lipow, president of consulting firm Lipow Oil Associates, told financial media CNBC that risky assets rose sharply on Tuesday as the Fed chairman hinted at the possibility of a rate cut, prompting a rebound in sentiment in the crude oil market. But the US EIA commercial crude oil depot has recently hit a more than two-year high, as long as there is no shortage of crude oil stocks, crude oil and petrochemical prices will remain under pressure.
Jim Ritterbusch, founder of agency Ritterbusch and Associates, also believes that speculative money will continue to flow out of the crude oil market as long as fears of a slowdown in the global economy triggered by trade uncertainty are not eliminated.
In the week of May 28, speculators' net long positions in Brent and WTI crude oil fell 75466 contracts to 557600, according to the CFTC Energy position Weekly report of the Commodity Trading Commission. Among them, speculators' net long positions in NYMEX WTI crude oil futures and options fell 36019 contracts to 200400, an 11-week low.
"[investment must see] Trade friction news flying all over the metal how to win in chaos?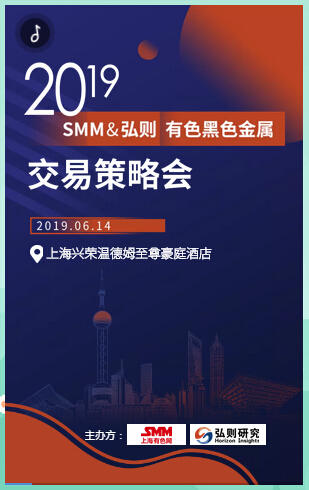 "Click to enter the registration page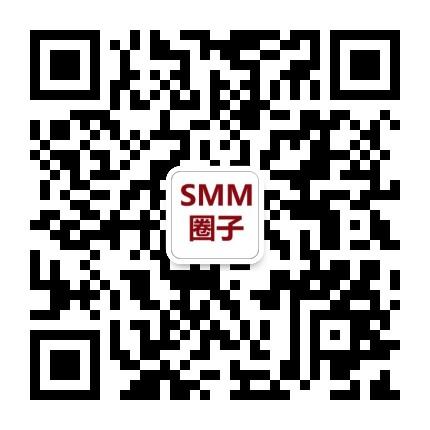 Scan QR code and apply to join SMM metal exchange group, please indicate company + name + main business