SMM News: another economic data shows weak manufacturing activity in the United States after unexpectedly low PMI innovation in the manufacturing sector.
On Tuesday, June 4, the Commerce Department reported that factory orders in the United States fell 0.8 percent in April from a month earlier, while the market expected a drop of 1 percent, and March growth was revised down to 1.3 percent from a seven-month high of 1.9 percent.
Excluding the noise of month-on-month growth figures and looking only at year-on-year growth, factory orders in the US rose just 1 per cent in April from a year earlier, the slowest pace since Mr Trump took office, according to Zerohedge, a financial blog.
Shipments of manufactured products fell 0.5% in April from a month earlier, the biggest drop since April 2017 and up 0.2% in March. This reflects the damage to the manufacturing industry caused by production cuts in Boeing's best-selling 737 MAX.
Orders for non-defence capital goods, which are seen as a measure of capital expenditure on equipment operations, also fell 1 per cent in April from a month earlier, above market expectations of a 0.9 per cent drop. Excluding transport products, factory orders rose 0.3 percent in April from a month earlier. Excluding defense products, factory orders fell 0.9 percent in April and rose 0.5 percent in March.
The final value of durable goods orders fell 2.1% in March from a month earlier, in line with the initial decline. Core capital goods-orders for durable goods excluding aircraft non-defense capital rose 0.3 percent in March from a month earlier, while shipments of core capital goods fell 0.6 percent in March, meaning that US companies spent less on equipment in the first quarter of this year. Such spending fell in the first quarter for the first time in three years.
Two leading indices of US manufacturing purchasing managers released a day earlier fell unexpectedly.
On Monday, IHS Markit announced that the final value of PMI for the US Markit manufacturing sector in May was the lowest since September 2009, the final value of the output sub-index was the lowest since June 2016, and the final value of the new orders sub-index fell into a shrinking range for the first time since August 2009.
The ISM manufacturing index for May was 52.1, a 31-month low since October 2016 and below expectations of 53.0 and 52.8, the Institute for supply Management (ISM) said on Monday. Before April, it was the lowest since October 2016.
"[investment must see] Trade friction news flying all over the metal how to win in chaos?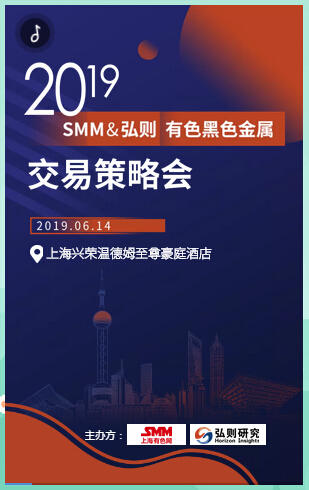 "Click to enter the registration page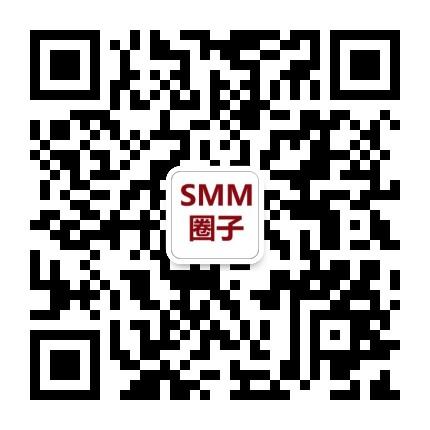 Scan QR code and apply to join SMM metal exchange group, please indicate company + name + main business