SMM News: local time at 03:38 on May 27, Jinchuan Group Indonesia Jinchuan laterite nickel mine project made significant progress, Indonesia Jinchuan WP company produced the first furnace of nickel iron. This indicates that Jinchuan Group, which has been developing nickel sulphide ore for more than half a century, has officially entered the field of laterite nickel ore, which has laid a solid foundation for the industrial transformation and upgrading of Jinchuan Group and the realization of sustainable development.
Indonesia Jinchuan WP&RKA laterite nickel mine project is China's "Belt and Road Initiative" Gansu Province's first overseas investment project, but also Jinchuan Group nickel industry planning overseas key construction project. The construction of the project includes mines, smelting, power plants, auxiliary systems and living facilities, with an annual output of 200000 tons of Ni15% nickel and iron. Construction of the WP&RKA laterite nickel mine in Jinchuan, Indonesia, officially began on Obi Island on November 25, 2016.
At present, the No. 2 boiler blowing of the power plant of the Jinchuan WP&RKA laterite nickel mine project in Indonesia has been completed, and the No. 2 unit of the project can be connected to the grid in June. If the other three production lines under construction can be completed and put into production on schedule, they will create more jobs for the local people in Indonesia and offer a generous gift for the 60th birthday of Jinchuan Group.
Indonesian partners said that the Jinchuan WP&RKA laterite nickel mine project in Indonesia is a project designed, constructed and built entirely by Jinchuan Group. It fully shows the professional ability and technical strength of Jinchuan as a large-scale non-ferrous metallurgy and chemical joint enterprise with global well-known mining, selection and metallurgy.
Next, Jinchuan WP Company of Indonesia will thoroughly implement the overseas project management and control standards of Jinchuan Group, which is "led by Jinchuan, integration of China and the West, system matching, and comprehensive development", and will jointly invest with relevant Chinese enterprises. To build an industrial park dominated by mining, power generation, fire smelting, wet smelting, stainless steel production, chemical industry, port affairs and trade, and strive to create a new business card for Jinchuan overseas projects; In strict accordance with the principle of "building a base, expanding the scale, and grasping integration with points and areas" of the Jinchuan Group's external resources project, it is based on the Jinchuan WP Industrial Park in Indonesia. To promote the development of Jinchuan Group's construction, design, supervision, machinery manufacturing, information automation, mining, testing, trade and other related industries and businesses in Indonesia.
At 10:58 on the morning of May 28, the smelter of Jinchuan WP Company in Indonesia held a production ceremony.
"[investment must see] Trade friction news flying all over the metal how to win in chaos?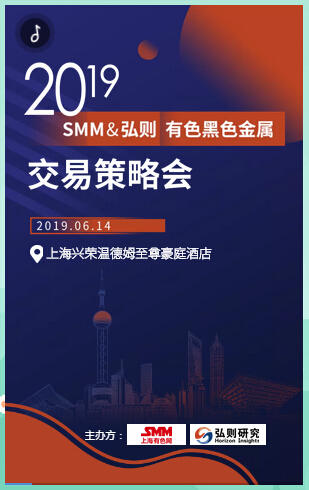 "Click to enter the registration page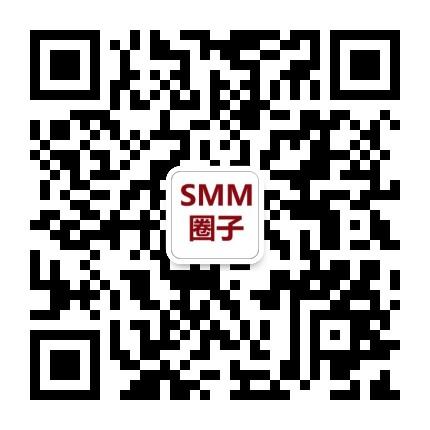 Scan QR code and apply to join SMM metal exchange group, please indicate company + name + main business