SMM News: yesterday, the international oil price thrilling stage down the "V" market, cloth oil is finally closed down 1.39%, the decline is all obvious. Many market analysts believe that the market concerns about the international economic situation outweigh the impact of the supply gap, which has led to shocks in the United States and Brazzaville. What is even more desperate, however, is that even the supply gap, one of the few oil price backers, seems to be losing its magic. Saudi Arabia's oil production hit an all-time high last month, according to the latest data released by foreign media, largely filling the supply gap caused by tougher US sanctions against Iran.
A foreign media survey of officials, analysts and ship tracking data shows that as the Trump administration threatens to punish any country or region that trades with Iran, Iran's oil production fell 230000 barrels a day in May to 2.32 million barrels a day, the lowest level since 1990.
But despite this, the three largest OPEC members, Saudi Arabia, Libya and Iraq, have increased production one after another, making the total output of the organization in May basically the same as the previous month, and its oil production still accounts for about 40% of the global oil supply, which is unshakable. Among them, the data showed that Saudi crude oil production increased by 170000 barrels per day to 9.96 million barrels per day, while the total crude oil supply of the 14 OPEC members remained unchanged at about 30.26 million barrels per day.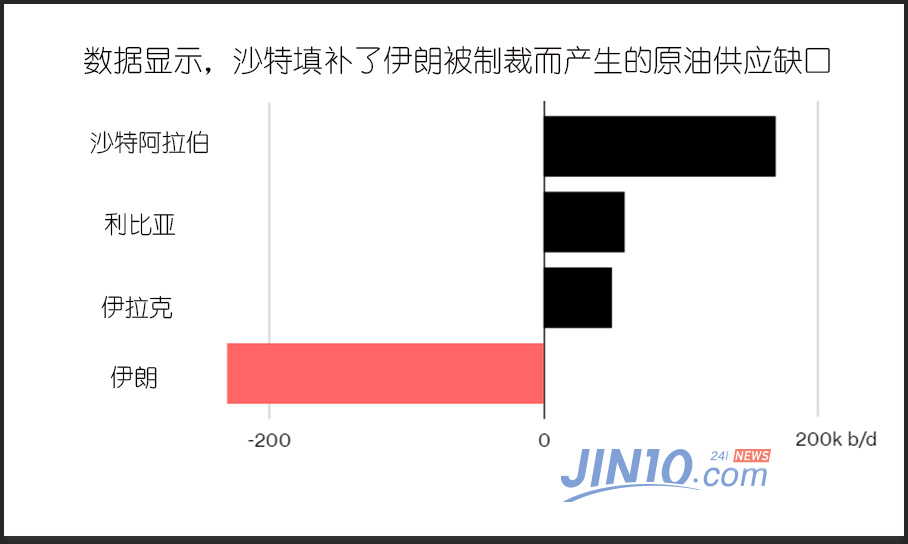 In the dispute over US-Iran relations, US President Donald Trump has been reluctant and aggressive and is tightening restrictions on Iranian oil exports. The dispute has long involved Saudi Arabia, America's ally in the Middle East. Although it is unlikely to be rearranged by Trump as it did last year, in order to maintain an adequate supply of crude oil in the global market, Saudi Arabia, which has long had discordant relations with Iran, is still willing to make changes at a critical time-that is, to increase production within a limited range.
It should be noted that despite a small increase in production, Saudi crude oil production is still well below the 10.3 million b / d ceiling set out in the OPEC+ production reduction agreement. Saudi Energy Minister Faleh also suggested that the OPEC+ should continue to limit oil supplies for the rest of the year as the disadvantages to global economic growth could reduce oil demand. But the attitudes of other allies are less cautious.
Data show that Iraq increased its crude oil production by 50, 000 barrels a day to 4.63 million barrels a day last month, suggesting that the country is boldly testing production above the red line set out in the OPEC+ agreement and that its promise to cut production may have been "partially abandoned".
On the other hand, market participants point out that the follow-up effects of Saudi production may continue to ferment, such as adding a hint of uncertainty to the OPEC+ meeting scheduled for a few weeks. Given that Saudi Arabia has been a key member of urging other OPEC members to comply with their production reduction targets, its every move could lead to mutual suspicion and conflict within OPEC.
Iran has warned that aggressive actions by some members pose a risk of collapse for OPEC, targeting Saudi Arabia and Iraq. There is no doubt that Saudi production and the blatant looting of business in Iraq are likely to be the trigger for the dispute at the OPEC+ meeting. Although it is not likely to face collapse, it is a fact that internal differences are deepening, and the future of OPEC+ is indeed fraught with thorns.