SMM News: the global manufacturing industry is constantly issuing warning signals, Singapore has not been able to escape.
Singapore's manufacturing purchasing managers' index (PMI) fell 0.4 to 49.90 in May from a month earlier, according to the latest data released Monday night by the Singapore School of Purchasing and Logistics Management (SIPMM).
This is the first time that Singapore's manufacturing PMI has shrunk after 32 months of continuous expansion. The last time it fell below the 50 line was in August 2016. At the same time, it also means that the index refreshed the more than two-year low set in April. Manufacturing contributes about 1/5 of Singapore's GDP.
The Singapore Institute of Purchasing and Logistics Management points out that manufacturing finished goods have slowed and the backlog of orders has shrunk for eight months in a row, although the expansion of supplier delivery has accelerated.
The worst drag on the index was the electronics industry's manufacturing PMI, which fell to 49.4, the worst level since June 2016. This is the seventh month in a row that the electronics sector has shrunk.
Since last year, Singapore's manufacturing industry has weakened as the global technology industry has slowed, especially in high-tech sectors such as chips.
In May data, PMI in Singapore's electronics industry weakened further as new orders, new exports and hiring levels softened. Finished goods shrank for the first time, and the backlog of orders has shrunk for 13 months in a row.
However, the contraction in factory output and inventories in the electronics sector has slowed, while the expansion of supplier delivery has accelerated.
Late last month, Singapore's ministry of trade and industry pointed out in an economic survey that the country's manufacturing sector shrank by 0.5% a year in the first quarter, ending three consecutive years of growth. The report further noted a decline in output in the precision engineering and electronics sectors, offsetting growth in the biomedical, transport engineering and general manufacturing sectors.
Dragged down by weakness in manufacturing such as electronics, Singapore's GDP grew by just 1.2 per cent in the first quarter from a year earlier, the slowest pace in nearly a decade.
Singapore's manufacturing weakness has been affected by uncertainties such as slowing economic growth in major trading partners such as China, the international trade situation and Brexit. In view of this, the Singaporean government adjusted its forecast range for GDP growth in 2019 to 1.5 to 2.5 per cent, down from 1.5 to 3.5 per cent.
That means Singapore's GDP growth is likely to slow for the third year in a row. Singapore's GDP growth rate was 3.1 per cent in 2018 and 3.9 per cent in 2017.
"[investment must see] Trade friction news flying all over the metal how to win in chaos?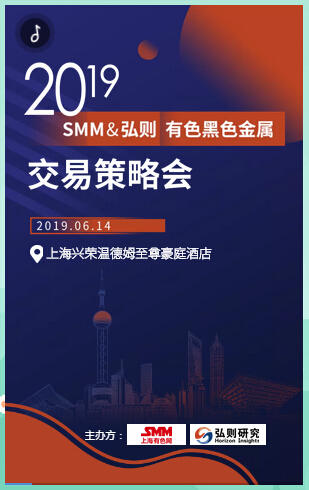 "Click to enter the registration page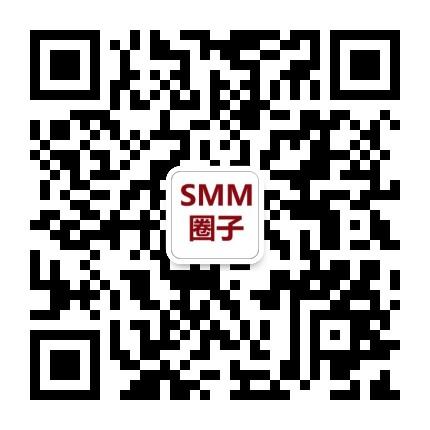 Scan QR code and apply to join SMM metal exchange group, please indicate company + name + main business