SMM News: "people who have seen the wandering Earth know why we have to promote zero-emission cars so urgently." We need to make hydrogen-fueled vehicles popular around the world, including taking root in China. "
Toyota President Akio Toyoda came to Tsinghua University on April 21 and said in a speech to Tsinghua students. The important task of his visit is to sign a contract with Tsinghua University to set up the Tsinghua University-Toyota Joint Research Institute.
This is Toyota's highest-level cooperation with colleges and universities around the world. Akio Toyoda and Qiu Yong, president of Tsinghua University, will serve as co-chairmen of the management committee of the Joint Research Institute. The institute has four centers under its jurisdiction, one of which is the Tsinghua-hydrogen Energy and fuel Cell Research Center, which will undoubtedly undertake the important task of promoting Toyota hydrogen fuel cell technology.
On the 22nd, Toyota also announced its intention to cooperate with BAIC Futian and Yihuatong on hydrogen fuel cell buses. The FC buses produced and sold by Fukuda will carry the Yihuatong FC system, which uses Toyota FC stack and other parts.
This is the first time Toyota has partnered with Chinese automakers on hydrogen fuel cell technology. It was less than 20 days after Toyota announced on April 3rd that it would release the right to free electrification technology (about 8060 fuel cell-related patents).
Toyota also said that in the future, cooperation for commercial vehicle manufacturers outside Fukuda will also be gradually promoted. Its goal is to promote the use of fuel cell technology in China by the time Beijing hosts the Winter Olympics in 2022.
With the heating up of fuel cell vehicles in the Chinese market, the eyes of the world have gathered again. Like Toyota, many companies with fuel cell-related technologies have long been caught up in the wind and are ready to take advantage of the new hotspots of fuel cells.
"China is the most accepted."
"in terms of the acceptance of fuel cells in the world, China has the highest acceptance. In the course of our contact with the whole car factory in China, we found that the whole car factory in China is developing some very promising projects for fuel cells. "
Dr.Stefan Wolf, chief executive of the Elling Kling Group, said in an interview with media such as auto business reviews during the Shanghai auto show on April 17.
(ElringKlinger AG), founded in 1879 in Stuttgart, Germany, is a 140-year-old auto parts supplier.
As early as 20 years ago, Elling started the research and development of fuel cells. Solid oxide fuel cell stack production began in 2004 for APU applications; mass production of automotive fuel cell-driven vehicle assemblies was launched in 2008, initially using bipolar plate and gasket solutions; Three years later, polymer electrolyte membrane fuel cell stacks for cars and commercial vehicles were developed; a majority stake in fuel Cell New Enerday Co., Ltd. was acquired in 2014.
At present, more than 100 people are engaged in the research, development, testing and verification of fuel cell stacks and components. The automatic production line based in Germany has an annual production capacity of 15000 to 20000 sets. Complete battery stacks, modules, and systems can be provided.
Elling has entered the Chinese market since 1993 and has its own factories and offices in Changchun, Suzhou, Qingdao and Chongqing. Its fuel cell project in China, which was launched as early as 2017, has worked with a number of Chinese car companies and is talking about more than 20 projects.
At the 2019 Shanghai Motor Show, it brought its own fuel cell product, the proton exchange membrane fuel cell stack based on metal bipolar plates. Its NM12 cryogenic fuel cell stack consists of 300 cells with an output power of 100kW. It uses hydrogen gas-air operation and liquid cooling, which is suitable for passenger and commercial vehicles.
"We will expand the range of applications of proton exchange membrane fuel cell stacks with the new NM12 platform to make them suitable for situations where higher power density is needed." According to Dr.Stefan Wolf, NM12 reflects the expertise and experience that Elling has accumulated in the fuel cell field over the past 20 years.
With 450 single cells, the NM12 can have a power of up to 150kW and a power density of 4.8kW / L. In contrast, the current Toyota hydrogen fuel cell vehicle MIRAI fuel cell stack power density of 3.1 kilowatts / liter, the future upgrade MIRAI fuel cell stack power will be increased to 4 kilowatts / liter. High power density means that the installation space required for the fuel cell stack can be further reduced.
In addition, the service life of the NM12 is 10, 000 hours, almost the same as that of the whole vehicle.
Another exhibit, the NM5, is a proton exchange membrane fuel cell pack of 50 cells with an output power of 10 kilowatts, which can be integrated into the vehicle system as a fuel cell / cell hybrid system or extender.
Elling's fuel cell test laboratory at the Suzhou plant in China will be operational in the second half of 2019. On April 3, the Automobile Business Review visited the laboratory in Suzhou. The laboratory covers an area of about 1000 square meters and has an investment of 30 million yuan in the first phase, including two parts: the hydrogen station and the main building of the laboratory.
The hydrogen station is mainly used for the placement of thunder cars. At present, the location of four lightning cars has been planned, which will be able to supply gas to the laboratory 24 hours a day. The laboratory part is mainly used for the layout of the test bench, and the initial plan is to introduce four sets of test bench from abroad.
Meng Jian, manager of the Asia-Pacific fuel Cell Application Center at Elling, told the Automotive Business Review that laboratories such as the headquarters in Germany have been built for many years, and that the equipment of the Suzhou Laboratory has been imported from Germany. Management methods, testing standards, etc., are in accordance with the German headquarters.
The only difference is that instead of building a hydrogenation station like its German headquarters, Suzhou Laboratory has rented a thunderbolt, which is expected to cost 20,000 to 30,000 yuan a month. Meng Jian said that no hydrogenation station was also built because, in terms of the amount of hydrogen, the torpedo car has been able to meet the requirements at this stage.
Suzhou fuel Cell Test Laboratory will be able to test the tightness, insulation, performance and battery consistency of the battery stack. The test range will cover 30 kilowatts, 80 kilowatts and 150 kilowatts of fuel cell stacks, mainly used to test the fuel cells developed by Elling for Chinese customers.
The project has received strong support from the government of Suzhou High-tech Zone. Chen Hu, general manager of Elling Kling er Automobile parts (China) Co., Ltd., said, "without the strong support of the local government, I believe what we see here today is still a piece of land. "
The support of the local government is also easy to understand, because the upcoming hydrogen fuel cell vehicle "ten cities and a thousand vehicles" plan will designate 10 designated cities, of which Suzhou is one of the most vocal cities. According to the plan, at least five hydrogenation stations will be built in Suzhou in the next two years. At present, it has been confirmed that one will be built in Changshu, Zhangjiagang and Suzhou.
The laboratory is the first step, production is the second step. Elling also plans to continue to invest in the second phase of the Suzhou plant to establish a fully automatic fuel cell assembly line by the end of 2020. The combination of the production line and the fuel cell test laboratory will realize the one-stop solution of production manufacture and test verification.
Fuel cell plays an important role in the business planning of Elling. Fuel cell revenue is expected to account for 20 per cent of the group's new energy business in 2020 and is expected to grow to 30 per cent in 2022. Of course, much of this growth depends on China, which Elling sees as the most important market for the future.
"We will increase investment and expand our operations in China in the future, because there is still a lot of growth potential here." "most importantly, the electric vehicle industry is also booming, and the government has invested heavily in promoting future travel for new energy vehicles, both policy and financial guidance," Dr.Stefan Wolf said. It is believed that Elling Keshael can benefit from the technical expertise of new energy vehicles. "
"the Chinese are very optimistic about hydrogen fuel."
At the 2019 Shanghai Motor Show, not only a number of hydrogen fuel cell vehicles participated, but also a number of parts suppliers, such as Garritt, Bosch and Foggia, brought hydrogen fuel cell related products.
For hydrogen fuel cell vehicles, efficient air turbocharging technology is one of the key technologies of on-board power system, which directly affects the energy efficiency of fuel cells.
"in the traditional internal combustion engine, the current turbocharging is the core to improve performance. For fuel cells, electric air compressors contribute more than the turbochargers on top of internal combustion engines. " Gary (Olivier Rabiller), president and chief executive of Garritt, said in an interview with the Automotive Business Review.
The two-stage electric compressor shown at the auto show, which was mass-produced in 2016, has been used on the Honda Clarity sedan and will be developed for the next generation of commercial vehicle scenarios.
Garrett's air compression solution, using air bearings and other technical design, 400kpa pressure, 125g / s pressurized air flow, the motor can reach 100000 rpm. The compact arrangement can help reduce the volume of the battery stack by 33% and realize the fuel cell power system in the hood.
"with the progress of our technology, the motor can continue to shrink its size. For example, the current generation of products is 25 kilowatts, 100000 revolutions of the motor, the next generation will consider through a higher speed to reduce the power of the motor, and then become smaller. The use of copper and precious metals and other materials for smaller motors will be greatly reduced. "
In this way, costs will fall faster from the first generation to the second generation to the third generation, and the price of the third generation products will be 1/10 of the first generation, provided, of course, that the production capacity is expanded to 100000 units, Mr. Rui said.
At present, on a global scale, Garritt is promoting more than a dozen hydrogen fuel cell related projects, and actively promoting the application of its technology by Chinese automobile companies. In the Chinese market, they are very optimistic about the use of fuel cells in commercial vehicles with long mileage and heavy loads.
"We are very confident. In fact, after watching a lot of car shows, we found that the Chinese are very optimistic about hydrogen fuel and feel that 2025 will come as soon as tomorrow!" Rui Bolian said.
When asked by the car business review if it was time for hydrogen-fueled vehicles to be fully promoted, he replied positively, "Yes, we think it's the night before the outbreak!"
Bosch, which has been studying and developing fuel cell technology for more than ten years, also displayed the key components of hydrogen fuel cell such as electric air compressor, hydrogen injector and hydrogen circulating pump for the first time at the Shanghai auto show.
Wang Weiliang, president of Bosch powertrain solutions in China, said Bosch one provides core components including injection systems, control systems, stacks, air systems, and so on. The second is to help the whole car factory to integrate more than 1700 fuel cell parts together to provide systematic calibration services and vehicle integration services.
At the auto show, Qingling displayed a hydrogen fuel cell vehicle, a product launched in partnership with Bosch. The cooperation between the two sides in the field of fuel cells began in 2018. In addition, Jiangling, Shaanxi Auto and Geely have also cooperated with Bosch on fuel cells.
This year Bosch will start building a fuel cell research and development center in Wuxi and build testing capabilities from key components to stacks and the entire fuel cell system.
At the Shanghai Motor Show, Foggia also demonstrated its zero-emission travel solutions using fuel cell systems, covering a full range of hydrogen fuel cell system integration solutions from battery stacks, hydrogen storage tanks to pumps and valves.
Virginia has just signed a memorandum of understanding with Michelin to set up a new joint venture to integrate their fuel cell businesses. Freya Global CEO Corrida (Patrick Koller) told Automotive Business Review that through its partnership with Michelin, Virginia will be able to provide a full range of hydrogen energy system solutions. In the Chinese market, Foggia has begun to prepare the relevant layout, and a number of car companies and related industry companies to sign R & D related agreements.
Compared with these enterprises, which are stepping up the layout of fuel cell business in the Chinese market, many enterprises have already taken the lead. For example, the world's earliest commercialization of hydrogen fuel cell technology is also the fuel cell field with the closest relationship with China's world fuel cell giant-Canada Ballard Power Systems Company (Ballard Power Systems).
In 2016, Ballard and Guohong hydrogen Energy formed a joint venture, Guangdong Guohong Ballard hydrogen Power Co., Ltd., to produce fuel cell engines for the Chinese market. In the same year, it sold a 9.9 per cent stake to Oceanic and transferred technology to assemble and sell fuel cell engine modules in China.
In 2018, Ballard sold 19.9% of his stake to Weichai Power, formed a joint venture and authorized the technology. In addition, with Nantong Zehe, blue air hydrogen energy and other Chinese companies to finalize the product technology transfer authorization cooperation.
After a series of joint ventures and cooperation, the first two major shareholders of Ballard are Weichai Power and Ocean Motor respectively, and more than seven Chinese listed companies have conducted technical cooperation with Ballard.
According to incomplete statistics, from 2003 to the end of 2018, Ballard's income in the Chinese market can be recognized as US $441.8 million according to public information, of which only the authorized income from technology transfer is US $168 million. In China, where hydrogen fuel cells are hot, the early entrants have made a lot of money.
"[investment must see] Trade friction news flying all over the metal how to win in chaos?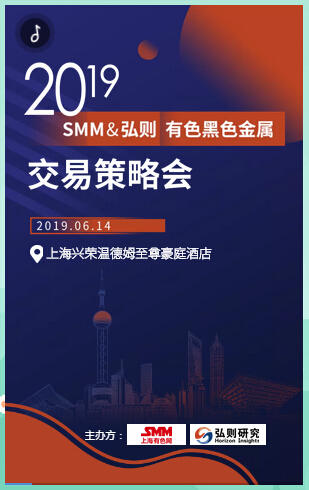 "Click to enter the registration page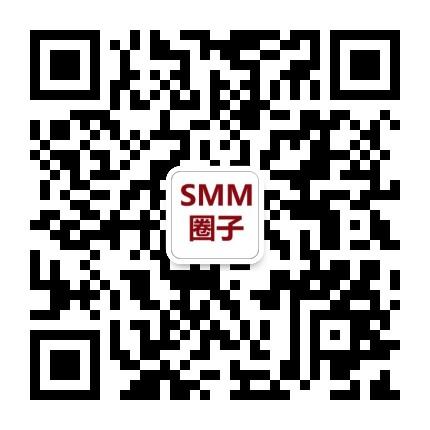 Scan QR code and apply to join SMM metal exchange group, please indicate company + name + main business