SMM News: oil supply, this is a terrible and have to face the topic. Fu Chengyu, former chairman of China's petrochemical industry, delivered a speech at the Shanghai Derivatives Market Forum on "China wants to hold energy security in its own hands," in which it mentioned the issue of China's energy security in the current world situation, which seems alarmist. But it is a reality that is forced in front of us. We should be prepared to cut off oil supply in the short term, strategically base ourselves on China, and basically give ourselves 10 to 15 years of energy from now on, he said, so as to speed up the development of renewable energy. This includes the development of electric cars to minimize oil consumption.
It should be said that this is the first time that industry leaders have made comments on China's energy crisis, which can also be said to be a warning.
Today's world is extremely unstable, war is imminent, the United States is waving sticks everywhere, fanning the flames, even if Trump, a rogue president, steps down, it will not be able to change the contradiction between China and the United States. The United States has used its aircraft carrier to control most of the world's oil energy, and China has now become an oil importer. How many years will China's oil reserves last if a war breaks out?. What price will fuel soar to? This figure is unthinkable.
Therefore, strategically, we must be prepared to cut off the supply of oil at any time and increase the strategic oil reserve. In 2015, China imported 335.5 million tons of crude oil and 332.63 million tons of net crude oil, which has become the largest oil importer in the world. We can't imagine.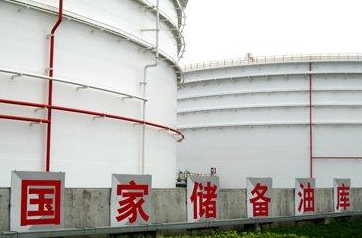 When the international crude oil falls, the domestic oil price does not fall, because the country is snapping up crude oil from the strategic level, make the strategic reserve, when the oil price falls, it is because the oil demand is tight, carries on the strategic regulation to the market. To put it simply, we burn oil, not look at the international price of crude oil, we look at the faces of others, and then look at how much stock we have in our bowls.
So far, China's oil reserves have completed the first and second phases of the project and launched the third phase of the project. The state encourages private capital to participate in reserve construction and encourages the development of commercial reserves. Now at least Zhoushan, Zhoushan expansion, Zhenhai, Dalian, Huangdao, Dushanzi, Lanzhou, Tianjin and Huangdao National Oil Reserve Cave Bank a total of 9 national oil reserve bases. Why should the country disclose oil reserve data? If you want to tell someone that we can afford it, try it if you don't believe it.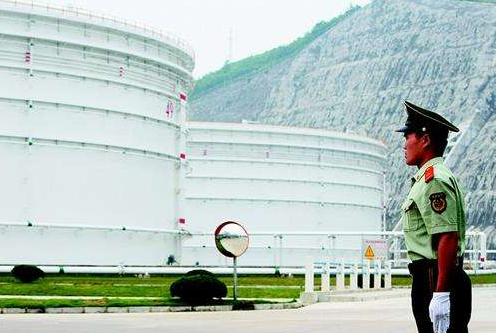 There is no way to make strategic reserves of oil. Basically, it is necessary to be self-sufficient in China, speed up the development of renewable energy sources, such as hydrogen energy and graphene, speed up the development of electric vehicles, and minimize oil consumption.
From this strategic level, it is not at all quick to look at the current implementation of the sixth country and the strategic plan of the country's new energy resources.