SMM News: although U. S. stocks collectively closed down to a three-month low, but gold still did not get a big boost, investors seem to be more inclined to choose the dollar as a way to avoid risk.
Spot gold rose slightly on Wednesday as long and short competed for $1280. The dollar has risen to a one-month high, breaking through the 98 mark again.
Daniel Hynes, an analyst at ANZ, believes risk aversion has provided some boost to gold, but it is not clear that investors are still choosing dollar safe havens.
Fortunately, however, the world's largest gold ETF--SPDR Gold Trust position recovered slightly, rising 3.52 tons on Wednesday, bringing its total position to 740.86 tons, the highest level in nearly a month.
Suki Cooper, precious metals analyst at Standard Chartered Bank, believes that it will be a very difficult process for gold to reach the level of US $1300, before we see more seasonal demand starting to play a role, or before the dollar rally begins to slow down. This may not happen, which will not happen until later this year.
UBS said weak positions in the Comex futures market had continued to limit gold, but also expressed investor interest in gold. Net long positions in Comex futures fell sharply by 3.98 million ounces to 10.12 million ounces as of May 21, mainly from long departures, according to CFTC data.
The bank believes that relatively depressed positions still support gold, but it also shows that investors have little interest in gold and have been affected by the recent disappointing performance.
"the net long position in gold is almost 27 per cent of its all-time high, but it is almost 28 per cent higher than the average over the past 12 months. If gold can break the 50-day moving average of 1288 and 100-day moving average of $1296 / oz, then it will bring positive sentiment to the market, "UBS said."
In addition, from a technical point of view, gold bears still have a comprehensive technical advantage, gold prices have weakened, the next short target is $1268.50.
Fundamentals are positive:
1. The annual home price index for the S&P/CS20 big cities in March, released on Tuesday, was 2.68%, below the previous value of 3% and the expected 2.8%. The Dallas Fed business activity index was minus 5.3 in May, below the previous value of 2 and expectations of 5.8.
Fundamentals are negative:
1. The May Conference Board Consumer confidence Index, released on May 28, was 134.1, higher than the previous value of 129.2 and expected to 130, the highest since November 2018.
Future prospect
1. Daniel Hynes, an analyst at ANZ (ANZ), believes that risk aversion has provided some boost to gold, but it is not obvious that investors still choose dollar risk aversion.
The spread between the dollar and other currencies has further underpinned the dollar, so gold is under pressure, the 2.Phillip Futures said in its report. "the gold market is still in a state of regional volatility, with investors affected by both the strength of the dollar and market risk."
3. John LaForge, head of physical asset strategy at Wells Fargo (Wells Fargo), said the price of gold was no longer attractive in terms of its response to recent economic events. However, it maintained its target price of $1300 this year, saying the target range was between $1, 250 and $1, 350.
Focus on Thursday
20:30 revised value of real GDP annualized quarterly rate in the first quarter of the United States
First quarter current account of Canada
22:00 monthly rate of contracted sales Index of existing homes in the United States in April
22:30 EIA natural gas stocks in the United States until the week of May 24
23:00 US to May 24 EIA crude stocks for the week
"[investment must see] Trade friction news flying all over the metal how to win in chaos?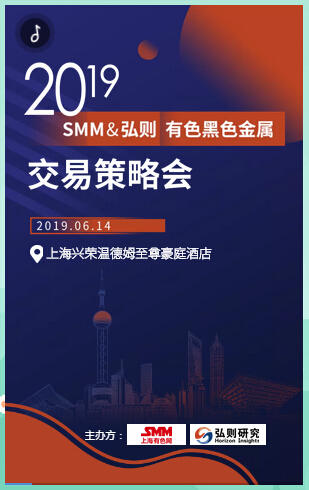 "Click to enter the registration page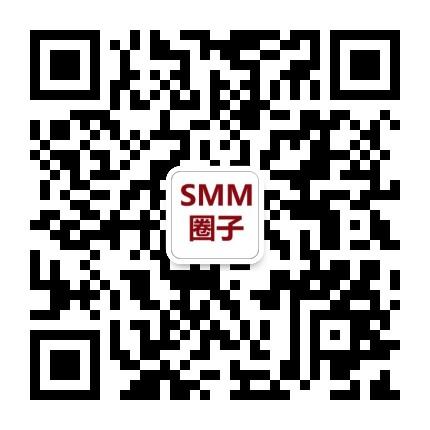 Scan QR code and apply to join SMM metal exchange group, please indicate company + name + main business