SMM News: early trading in Sanya City, the global bond market continued last night's carnival, a variety of sovereign bond prices rose rapidly, yields fell significantly.
The yield on Australian 10-year bonds fell below the RBA's official benchmark interest rate, falling below 1.5 per cent. Earlier, New Zealand 10-year bond yields hit an all-time low. The futures price of Japan's 10-year Treasury bonds hit its highest level in nearly two months.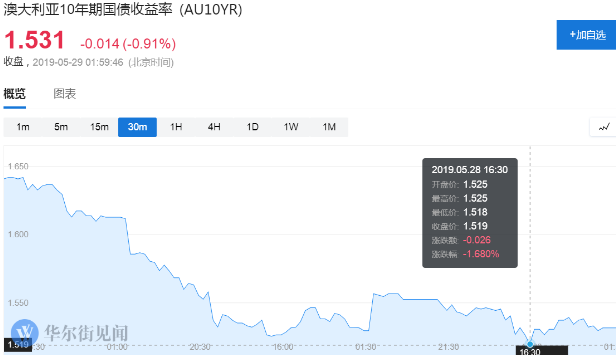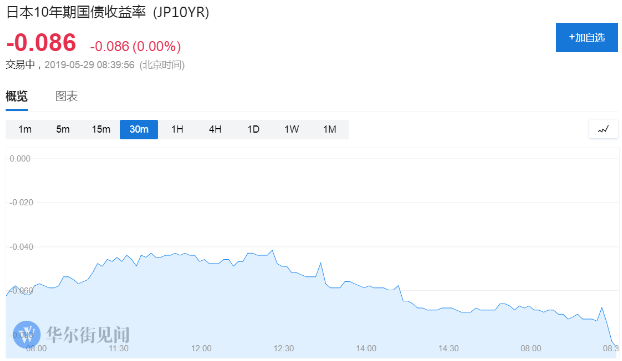 Overnight, European and American bond markets rose collectively, and German 10-year bond yields deepened, hitting 0.166%, close to an intraday low of-0.170% on June 24, 2016. Yields on 10-year Spanish bonds have even hit new record lows, while the upside-down of the US bond yield curve has deepened.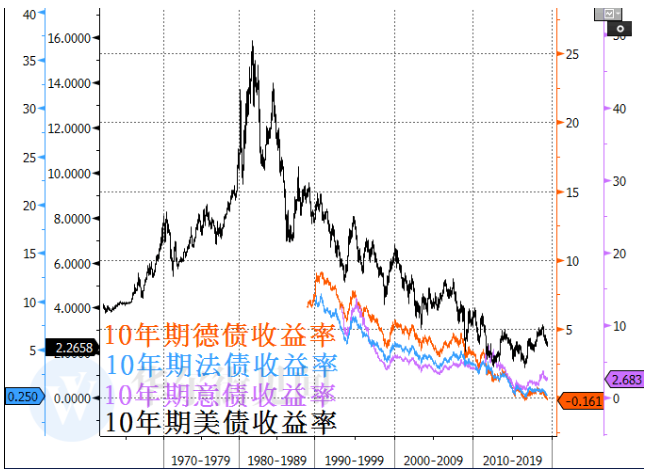 On the US side, the yield spread between the three-month and 10-year notes fell to minus 9.2 basis points, the biggest upside-down since March.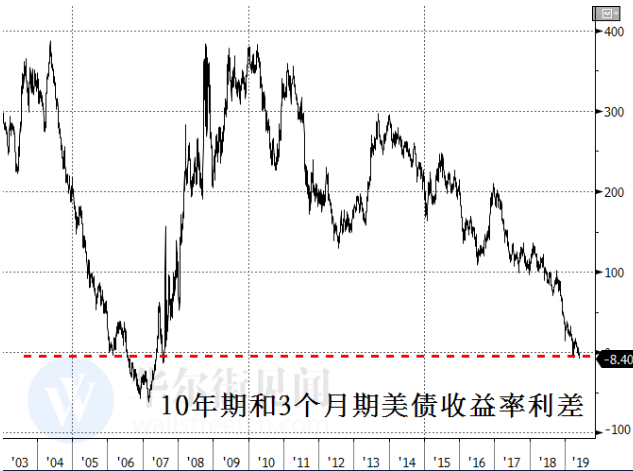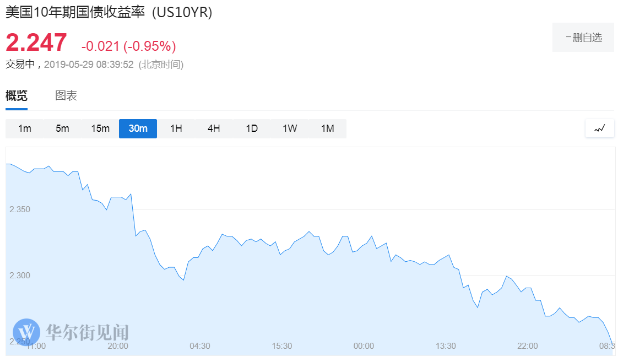 Why are sovereign bond prices higher in developed countries? Wall Street members exclusive article "five pictures overnight: us stocks falling global bond market carnival simply can not stop the torrential rain hit the United States agricultural futures skyrocketing," mainly driven by risk aversion. Italy's debt problem has intensified the already tense international political and economic situation. As a result, investors have embraced safe-haven sovereign bonds, so that the prices of sovereign bonds in many countries have fallen, and yields have been or are close to low levels of innovation.
As Patrick Palfrey, a equity strategist at Credit Suisse, puts it: "interest rates are a barometer of expectations for the future. This is an indicator worthy of investors' attention. If interest rates fall, the economic outlook will be less bright. "
Even Italy's benchmark bond yields have fallen: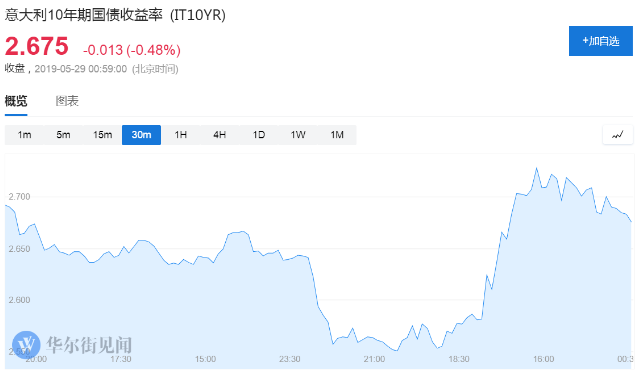 Michael Wilson, chief equity strategist at Morgan Stanley, said in the latest research report that recent data showed that profits and economic risks in US stocks were worse than most investors thought.
There is particular concern about the inverted, Michael Wilson of the US debt curve:
The adjusted yield curve hung upside down again after November, surpassing the shortest period for signalling a slowdown. We have now reached the time to focus on the recession.