SMM News: on May 27, the 16th Shanghai Derivatives Market Forum, with the theme of "20 years of service entities, reform and opening up to create the future", solemnly opened at the Shanghai International Convention Center. At the sub-forum on financial science and technology combined with derivatives to serve the real economy jointly hosted by Shanghai medium-term Futures and Shanghai Nonferrous Network, Fan Xin, CEO of Shanghai Nonferrous Network, delivered a keynote speech on commodity trading trends, pain points and the future. The pain points faced by production enterprises are mainly analyzed.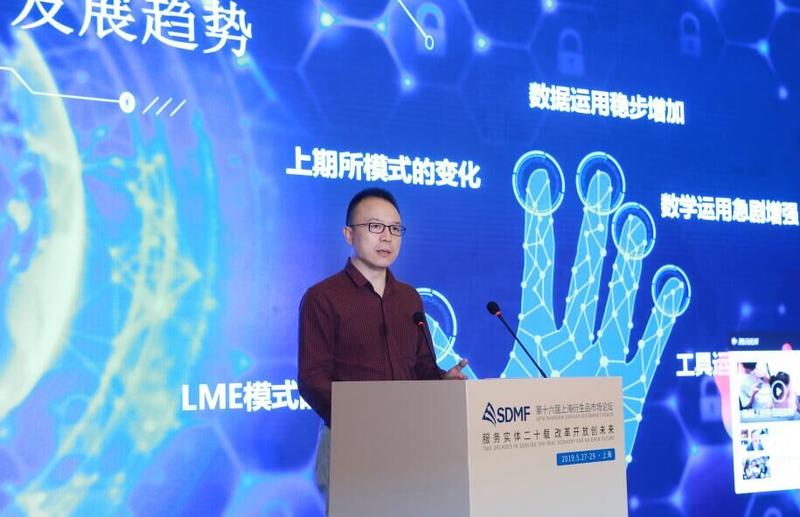 Fan Xin believes that the first is the decline in profits. He said that the main performance of the decline in profits is that it was easy to make money in the past, but now it is not easy. In the past, it will have its own unique strategy to make money stably in the futures market. Now that these are gone, the market has also entered a particularly low volatility stage, there are often sudden black swan events, so the impact of various external factors in the market, resulting in a decline in profits.
The second is the increase in transaction costs. Transaction costs do not just refer to transaction costs in the market. In terms of the market alone, transaction costs may be falling, but comprehensive costs are increasing. For example, a trading team should not only explore trading strategies, but also control risks. This team must be technical, mathematical, ethical, and so on, and risk control should be orderly. It also needs the support of trading software. Transaction costs are actually increasing.