SMM, May 26 / PRNewswire-Asianet /-
On the supply side, according to SMM research, a nickel-iron plant in Indonesia this week to increase production capacity, the plant plans a total of 4 33000KVA heat furnaces, this time put in 1, the taste is expected to be 15%, the average monthly output is expected to reach about 650 metal tons per unit.
Demand side, according to SMM research, a steel mill in the south this week high nickel iron inquiry price is 960 yuan / nickel point, the transaction price is 960 yuan / nickel point to the factory including tax, the transaction price is the same as last week, and closed on Wednesday to stop purchasing. A steel mill in East China this week high nickel iron transaction price of 960 yuan / nickel, to the plant including tax, compared with the last purchase price is the same, a small amount of transactions.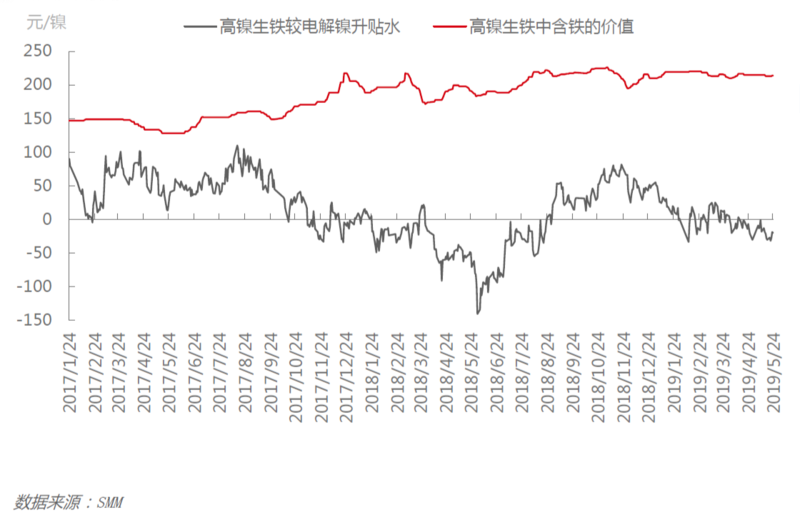 Overall, the purchase of stainless steel plants this week gradually cold, nickel prices rose slightly this week, ferronickel did not rise, the mainstream transaction is basically flat last week is 960-970 yuan / nickel point. This week, the southern steel mill closed the purchase of ferronickel, demand is expected to weaken next week, the supply-side start-up rate is flat, ferronickel will continue to release, but from May, the ferronickel market is relatively balanced, has not yet reached the degree of surplus or abundance. The end of the stainless steel plant price this week, stainless steel prices down, steel mill profits narrowed, if the trend continues, and late transaction can not improve, steel mills or choose to repair and reduce production, or continue to suppress raw material prices, will be a further drag on the nickel-iron premium. Ferronickel will maintain the sticker compared with pure nickel.