SMM5, March 21: 2018 the global economy continues the trend of moderate recovery, the commodity industry as a whole macro environmental preferences. At the same time, with the strengthening of industry supervision, the future development of the industry will be more orderly and standardized.
With the continuous deepening of global trade cooperation and the continuous improvement of the degree of informatization, the competition in the traditional trade industry is becoming increasingly fierce, and the profit space is gradually shrinking. More and more traders begin to integrate the industrial chain, travel upward and extend downstream. While obtaining upstream and downstream resources, we should gradually infiltrate all links of the industrial chain, expand profit space, create value-added opportunities, and gradually begin to play the role of industrial chain manager. To bridge the gap between commodity producers and consumers in various countries.
With the development vision of global commodity traders, Shanghai Shangyuan Industrial Co., Ltd. is mainly engaged in the trade of non-ferrous metals and mineral products. By using market information to purchase spot goods in China and around the world and deliver them to the countries and regions in need, we can build a bridge between manufacturers and final consumers. According to different market conditions, abide by the strict control of risk, win-win cooperation, innovative development of these three business ideas! In response to the diversified needs of customers, to achieve mutually beneficial and win-win trade cooperation, to provide our customers with quality products and services.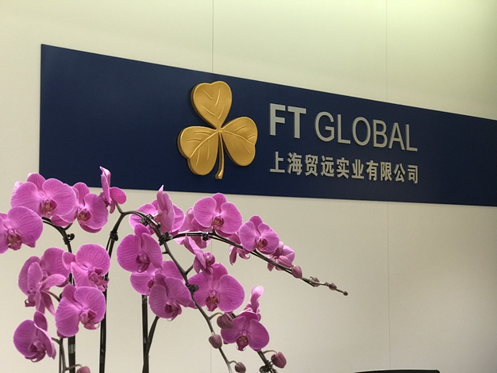 Shanghai Mao Yuan Industrial Co., Ltd. was established in June 2015 in Shanghai Pudong New area with a registered capital of 60 million RMB. Its office is located on the 6th floor, No. 2 Tongpu Road, Putuo District, Shanghai.
The company has a good educational background, industry experienced management team, the main members have 15-20 years of industry experience, has worked for a long time in the world's top traders have a wealth of experience, Foreign banks and domestic famous commodity trading companies, well-versed in the operation and management of non-ferrous metals! On the other hand, based on adding value to the industry and the market, corporate traders have established an extensive market network, which has become an important existence in the market. Companies adhering to strict risk management, fully hedge the price risk of all spot trade, and efficient management of operating funds, effective control of liquidity risk.

By promoting the development of trade and growing rapidly, the company has become one of the main traders in the market of zinc ingots, lead ingots, silver and zinc concentrate in China, and occupies a certain share in the market of electrolytic copper, aluminum ingots, tin ingots, lead concentrate and copper concentrate! Purchase resources in Yunnan, Sichuan, Shaanxi, Xinjiang, Inner Mongolia and other major mine-rich areas, and establish long-term and stable cooperative relationship with excellent partners to ensure sustainable and high-quality service for customers. In addition, it also makes up for China's smelting demand through international market procurement.
In the lead-zinc mine market, the company insists on establishing mutually beneficial long-term cooperative relations with selected suppliers and smelters, and has occupied an important market share in many regional markets. In Yunnan, freight yards have been established with partners to support resource procurement and logistics and transportation.
The world is changing with each passing day around us. Shanghai Jiaoyuan Industrial Co., Ltd. will give full play to its technological and management advantages, integrate its own conditions, and strive to build itself into a global commodity trader. To make positive contributions to the development and future of trade in non-ferrous metals and mineral products.
Contact information: 021 52683176
Address: room 601, building 2, lane 299, Tongpu road, Putuo district, shanghai