SMM5, 21 March: recently, according to news, the tariff Review Group of Taiwan's "Ministry of Finance" has initially cut the fact that five items of steel products from the mainland have subsidies or dumping at the end of April. If it is finally determined that there is substantial damage to Taiwan's industry, a balanced tax will be levied. There will be final results in October. Since April last year, Taiwan has launched a double counter investigation into five items of steel imported from the mainland. Three of them are countervailing investigations aimed at "specific galvanized and zinc alloy flat rolled steel products", "carbon steel plates" and "stainless steel cold rolled steel products" imported from the mainland, all of which are now subject to anti-dumping duties.
The other two are double counter investigations, that is, countervailing and anti-dumping investigations, aimed at "stainless steel hot rolled steel" and "specific carbon steel cold rolled steel" imported from the mainland. Due to the mainland's failure to respond to the questionnaire, the investigation extended the investigation period in October last year. Finally, the review panel made reference to the mainland official response materials in the US case to determine the facts of subsidy or dumping.
According to SMM data, Taiwan accounted for 15 per cent of the main stainless steel exports from the mainland in 2018, 16 per cent from South Korea, 11 per cent from Vietnam and 6 per cent from Italy.
The main export places of stainless steel in China in 2018: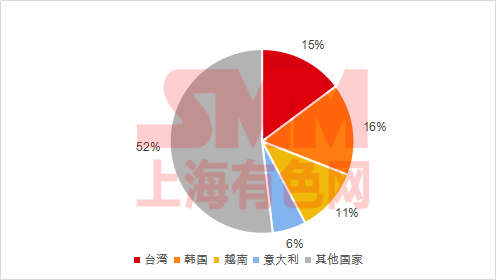 China's stainless steel exports from 2013 to 2018: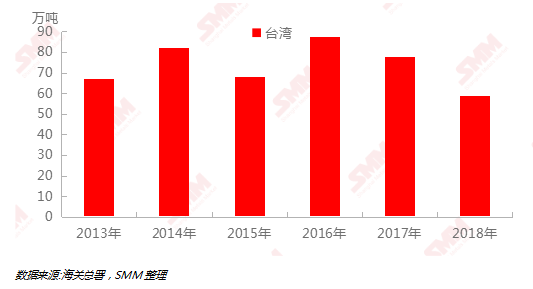 China's total stainless steel exports increased by 1 per cent to 3.9937 million tons in 2018. The main export areas of stainless steel in China are Taiwan, South Korea and Vietnam. Exports to Taiwan accounted for 20 per cent in 2018, down 26 per cent to 574000 tons. In the anti-dumping investigation, "cold-rolled stainless steel products" accounted for 13% of the total exports to Taiwan, and "hot rolled stainless steel products" accounted for 89% of the total exports to Taiwan, accounting for 509000 tons. SMM believes that if the stainless steel anti-dumping countervailing investigation is established, it will affect the export volume of stainless steel hot rolled rigid products. SMM keeps an eye on it.
"[investment must see] Trade friction news flying all over the metal how to win in chaos?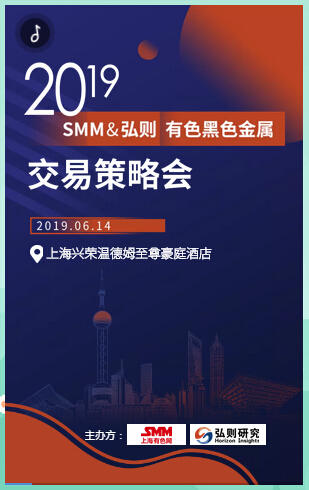 "Click to enter the registration page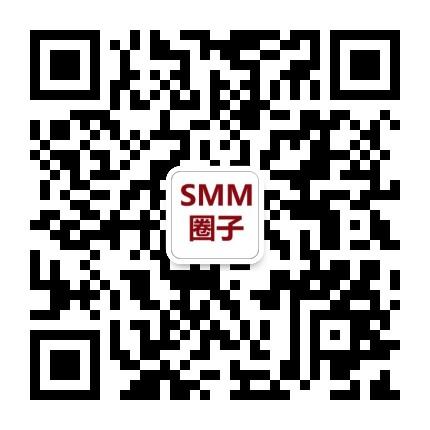 Scan QR code and apply to join SMM metal exchange group, please indicate company + name + main business