SMM News: recently, BYD in the Spanish capital Madrid won 15 12 meters pure electric bus orders. This is following the delivery of 15 pure electric buses in the southwestern Spanish city of Badajos two weeks ago, BYD has expanded its global new energy territory into another city.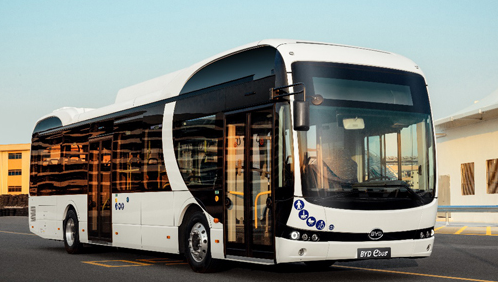 Looking back at BYD's new energy layout in Spain, it now seems that a hundred flowers blossom, and this order is a further extension of BYD's "road to the west." So far, BYD has won orders for pure electric buses in a number of Spanish cities, including Madrid, the capital, Barcelona, Spain's second largest city, and Valencia, known as Europe's "sunshine city". The most historic thing is the 15 pure electric bus convoys ushered in by Badahos a few days ago. The team has brought its own star halo since its birth, because in January, BYD successfully dropped the world's 50,000 all-electric bus, which is one of the team. At the same time, Barcelona northeast satellite city Badalona will also usher in eight BYD pure electric buses.
In addition, the first 12-meter pure electric bus fleet built by BYD in Portugal will soon be galloping on the streets of the ancient capital of Coimbra, and BYD's new energy layout throughout the Iberian peninsula is becoming more and more perfect.
He Yipeng, general manager of BYD Europe Co., Ltd., said, "2019 marks the 20th anniversary of BYD Europe, from the European debut of pure electric trucks to the delivery of the second airport bus order in Europe. The successful entry of pure electric buses into Zafentem International Airport in Brussels, Belgium, has laid a good start for the vigorous development of this year. It is a great pleasure for Madrid and EMT to choose BYD to realize their dream of green public transport. I also firmly believe that BYD will continue to play the harmonious movement of green development with more operators and passengers around the world with excellent product quality and global leading technology. "